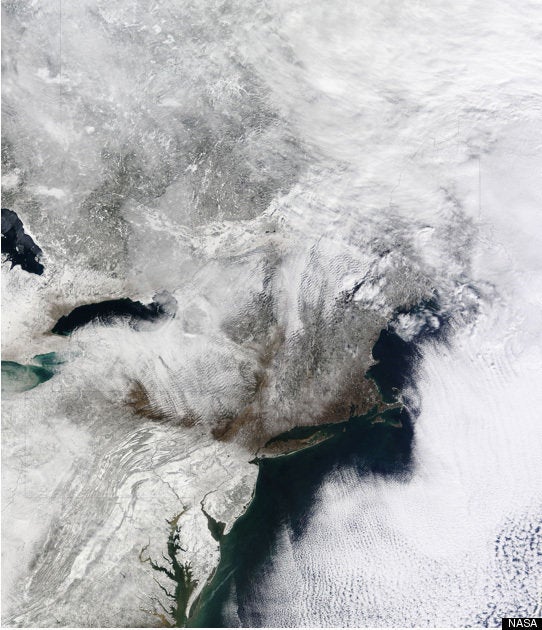 New photos from NASA's Earth Observatory show an outer-space view of the massive snowfall that coated much of the East Coast earlier this month.
The blizzard--nicknamed the 'Snowpocalypse' and 'Snowmaggedon'--hit Washington, D.C. especially hard with several feet of snow that brought the area to a halt.
The Earth Observatory uses special satellite technology to take such images. They explain:
The Moderate Resolution Imaging Spectroradiometer (MODIS) on NASA's Terra satellite captured this true-color image on February 7, 2010, showing part of the region affected by heavy snowfall. Snow blankets the area hundreds of kilometers inland from the Atlantic coastline. Along the latitude of New York City, however, snow cover thins considerably.
The first photo shows the blizzard as seen from further away. The second offers a closer view of the snow that hit Washington D.C., Philadelphia, and New York City.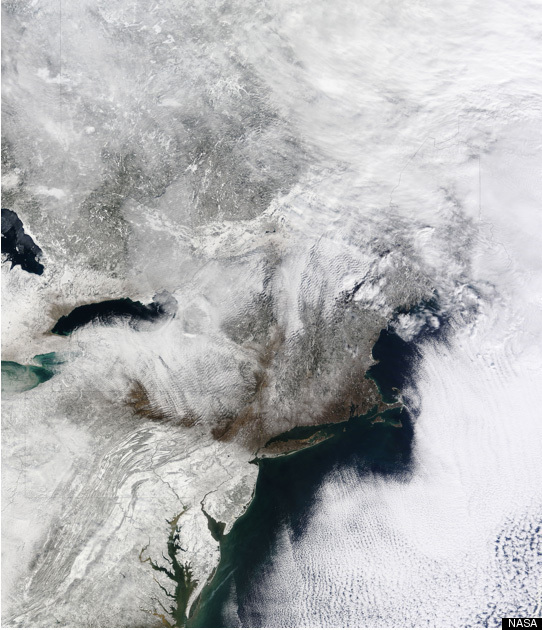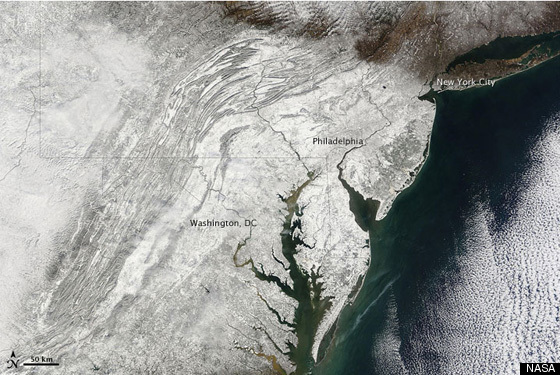 REAL LIFE. REAL NEWS. REAL VOICES.
Help us tell more of the stories that matter from voices that too often remain unheard.