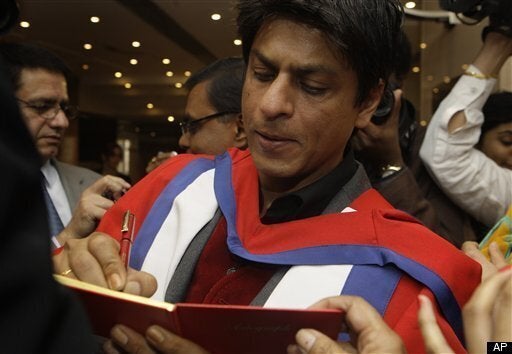 Malini Agarwal is without a doubt, India's most famous blogger; an independent, effervescent young woman who has turned a hobby into a business, desire into reality and a whole lot of passion and hard work into an enormously successful brand.
Based out of Bombay, a pulsating city that's home to illustrious Bollywood stars, powerful industry titans and a very shiny glitterati, MissMalini.com shares the latest on film, celebrities, fashion, lifestyle and entertainment to eager readers all over the world. Though the blog is focused on India, there is growing coverage of international trends, events and celebrities -- all updated throughout the day, every day. Interviews with the hottest stars, reviews of the latest films and reports from the most stylish runways -- Agarwal and her team cover everything that's hot.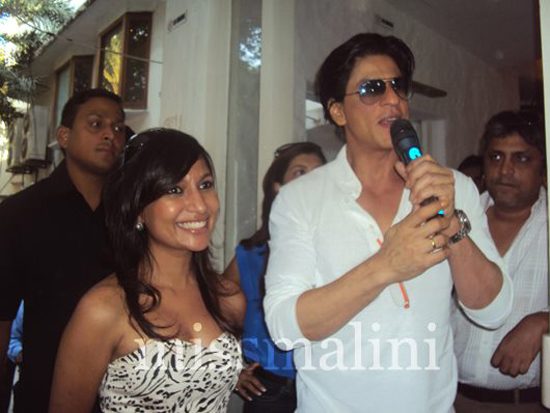 Malini Agarwal and Bollywood superstar Shah Rukh Khan hosting an event
How did you get your start working in the media industry?
I've just always been in the right place at the right time! After being a professional dancer for several years and freelance emcee (something I started doing in college for pocket-money) I decided to "get a real job" and become a content writer for an up-and-coming portal back in 1998. Then on a random, friendly visit to Mumbai I decided to jump ship from Delhi and move [to Mumbai] in 2000, where I began work on a portal called ChaloMumbai.com (the original Mid Day website.) Cut to another job hop where I ended up heading the Romance Channel for the MTV India website in 2003 and started my radio career as a DJ after just one lucky audition. From there I started writing my gossip column in Mid Day and worked my way up to Programming Director after being On-Air talent for eight years on WIN 94.6, Go 92.5 (later Radio One 94.3). I quickly realized I preferred being creative talent to management and moved to Channel [v] as Digital Content Head. In 2009 I started MissMalini.com as a hobby blog but in February 2011 I decided to quit Channel [v] and take this blog to the moon!
Did you face any particular challenges being a woman in media?
I actually felt being a woman in media was a bit of an advantage for me. Since my job was primarily creating content and being creative talent I got the sense that people felt I had a knack for it and I was also able to charm my way around many roadblocks! I think that in this day and age (yes, even in India) people respect talent no matter what your age, origin or gender is. I personally have never faced any gender discrimination of any kind. (Perhaps the chauvinists were napping on my watch.)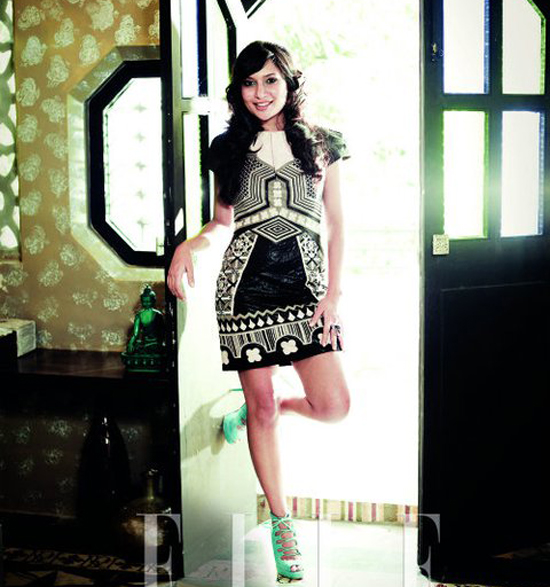 Malini Agarwal in Elle India
A friend of mine, Karan Wadhera, suggested it and introduced me to PerezHilton.com. I decided to go the more "happy shiny" route but basically it really appealed to my love of writing which has existed as far back as I can recall. (I'll still never forget the validation I felt when Reader's Digest published a poem I wrote when I was 15!) Personally, I've always marveled at those who do their own thing, start something new.
Were there any blogs, websites or people that were central to your inspiration?
Like I said, Karan Wadhera (who first suggested it), definitely Perez Hilton and then of course people like Arianna Huffington, Just Jared, the creators of Sugar Inc. (Pop Sugar) and my favorite authors like Tom Robbins and Stephen King, even a website called PostSecret.com, which intrigued me. People who you can so clearly tell do what they love doing with great passion and energy.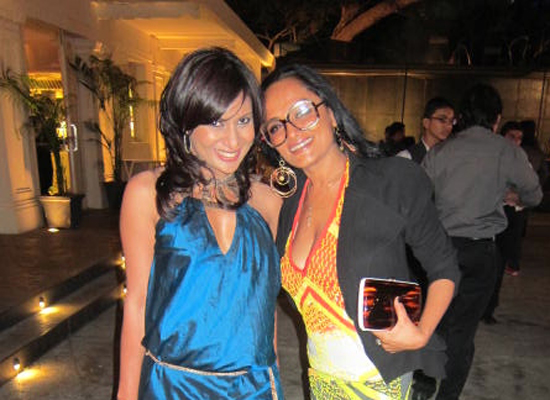 Malini Agarwal with Bandana Tewari, Fashion Features Director at Vogue India
What has been the biggest challenge with the Miss Malini site?
So far the challenges have all been part of the fun and excitement. The real challenge for me is time management, since I'm a very "hands on person", letting go and sharing the workload means I have to control my OCD to micromanage everything! That and finding fresh young talent with good writing skills. Luckily, I now have a fabulous team -- passionate, all heart and very enthusiastic. All I need now is a few extra hours in my day!
What has been most successful? 100% organic growth. I was amazed to see how quickly and positively people responded to my blog and how many people follow it within the industry and of course fans of Bollywood, fashion, lifestyle and curious desis around the world! It's an absolute thrill to see a smile of recognition and get a compliment for my blog when people recognize me or it comes up in conversation. My favorite reaction has to be "You're THE MissMalini?" I feel like I've come a long way and it motivates me to take it to the next level now.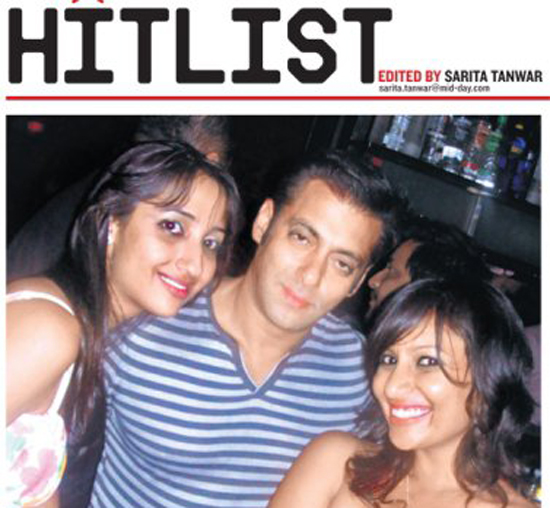 Malini Agarwal with Bollywood legend Salman Khan
So many things! I'm really hoping to build an iconic lifestyle identity and voice that reflects modern India the way I see it. Wait and watch!
What do you see in the future for yourself?
I feel like eventually the brand identity will outgrow me -- it has to in order to scale -- but I'll watch it grow and evolve and hopefully be involved in the process for many, many years to come. I've finally found my true calling!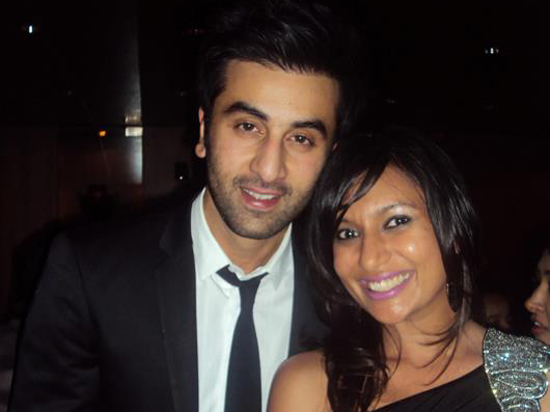 Malini Agarwal with Bollywood royalty Ranbir Kapoor
What's the best business advice you've received?
"Do what you know, do what you love." I know that doesn't sound very business-like but I've repeatedly heard that the businesses that succeed are the ones that are built around pure passion for whatever your business might be!
What advice would you give to people eager to start a blog or website?
I'd say do it! It's very rewarding and lots of fun. Just remember not to take yourself too seriously, interact with your readers -- they are your oxygen -- and always spell check!
Popular in the Community