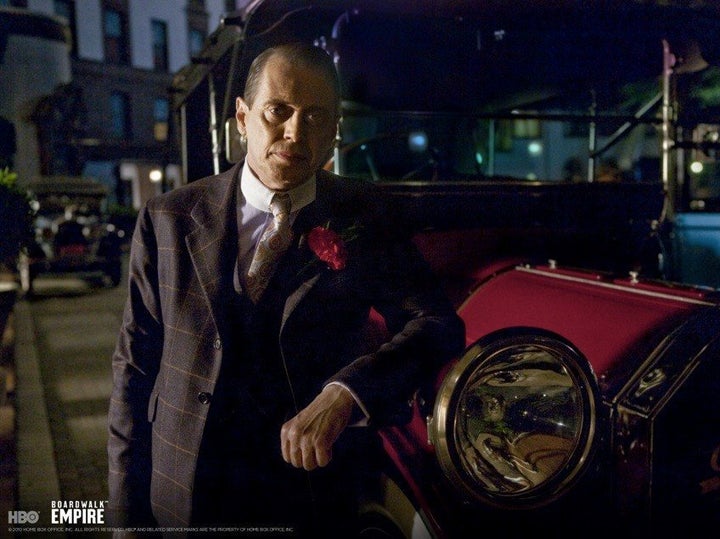 HBO has released a new trailer for Season 2 of 'Boardwalk Empire,' and let's just say, everyone wants a piece of Nucky Thompson--literally. But we doubt the so-called king of Atlantic City will go down without a fight.
As the trailer shows, what starts off as a good time, turns into Nucky's nightmare.
Last season The Commodore and Jimmy Darmondy were conspiring against Nucky, and this season, it looks like the dangerous duo is taking over Atlantic City's bootlegging trade, violently pushing out the competition, Nucky included. The promo also hints that racial tensions boil over--as the Ku Klux Klan fires a crazy rotary machine gun, and Michael K. Williams' Chalky White gives Nucky an ultimatum that he has "to go school these crackers."
Meanwhile, Agent Van Alden is stepping up his efforts to shut down the alcohol trade, ominously saying "heads will roll, gentlemen."
But whose heads are we talking about here? Looks like we'll have to wait and see.
Season 2 of 'Boardwalk Empire' premieres Sun., Sept. 25 at 9PM ET on HBO.
Calling all HuffPost superfans!
Sign up for membership to become a founding member and help shape HuffPost's next chapter