I have collected and stored some worthy pieces of advice throughout my married years. Someone once said, "Its most important to schedule weekly date nights with your spouse and every few months a night or two away sans kids." For the most part, we have adhered to this important point of view and once again we opted in.
For the past few years, we have spent a night or two, celebrating our anniversary, at The Standard Highline. It has always served us well with its inviting uber chic environment and oh so sexy feel. The rooms offer unique features, including standing peek-a-boo rain showers and free-standing tubs. The studios are the way to go with sweeping views and an open air layout.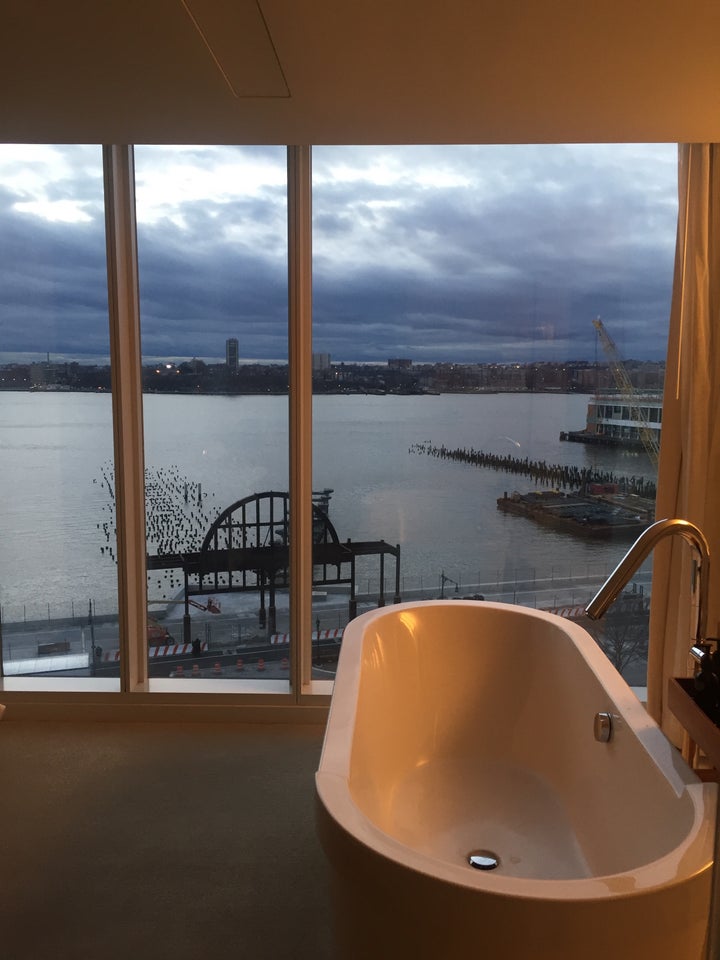 The only downside on this line is that it happens to be underneath night club hangout, Le Bain so if you are up for late night enjoyment, this won't be a bother and if not, bonus... they supply ear plugs should you want to doze off before 4 a.m.
We usually start our evening, as creatures of habit, and dine at Brushstroke. I adore this Japanese gourmet establishment. It is one of Bouley's properties and although I am not particularly fond of restaurant Bouley itself, Brushstroke is top of list for us. And I absolutely adored Danube (was also a Bouley property), which happened to have lived in the same building as the Brushstrokes space years prior.
However, we decided to change things up a bit since my husband was working late and traveling downtown to head back up would cut into what was left of our Friday night. We decided to try Michelin starred La Sirena, instead, with it's proximity to his office.
They had an interesting concept menu in addition to their a la carte selections. 4 courses of rhubarb or asparagus, infusing that very ingredient into each course from beginning to end. I gave that a go with my husband deciding against it.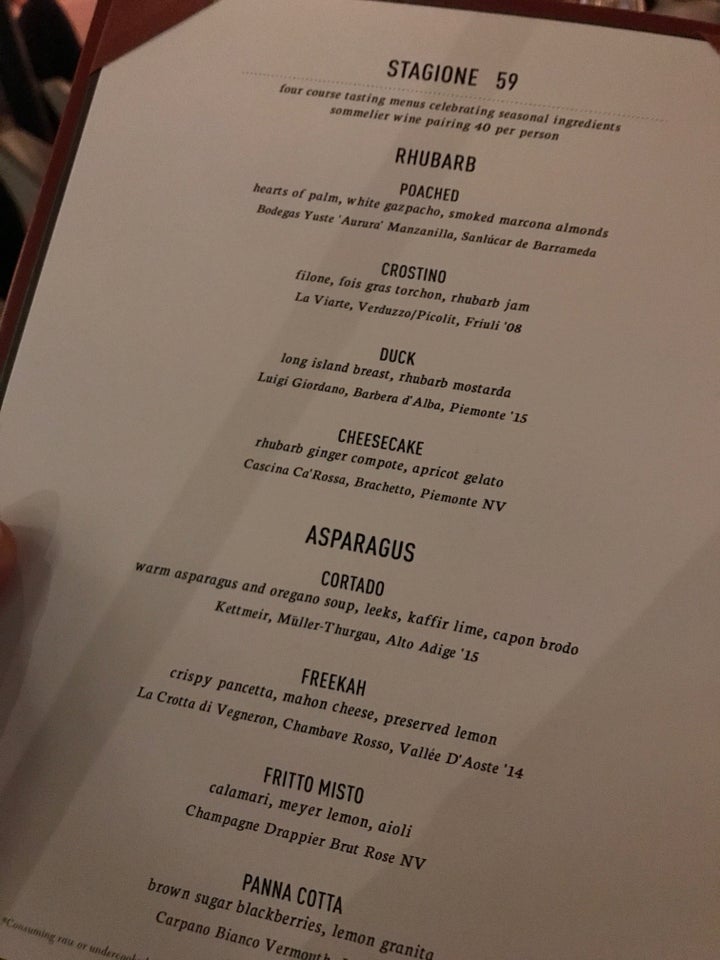 Overall it was good, but not Michelin worthy in my opinion.
Brushstroke definitely was, but recently lost hailed chef Ichimura and one of its two stars, so I cannot confirm if it is still up to par, but hope to do so soon.
The next morning, we rose slowly unlike our typical am wake ups. After a light breakfast, from room service, we headed to Williamsburg. I had planned a surprise for my husband by arranging a super special, one of a kind experience at Martin Greenfield Clothiers. It was here my husband would be measured for a one of a kind, custom tailored suit.
Martin Greenfield himself has been privy to crafting suits for former presidents Eisenhower, Clinton and Obama. His story is profound having escaped Auschwitz during the Holocaust. Some time after, his uncle found him on the survivor list and sent him a ticket to the United States. He arrived in Brooklyn in 1944 and started working in the very factory he went on to purchase and still works in today.
My husband was floored. He did not suspect a thing as we walked up to the building, which still looks like it could live in the 1940s, having not had a facelift over the years.
As you enter you are surrounded by fabrics and suits strewn about and find your self imagining the factory bustling with workers decades ago, a time when New York was manufacturing 78 percent of the world's apparel.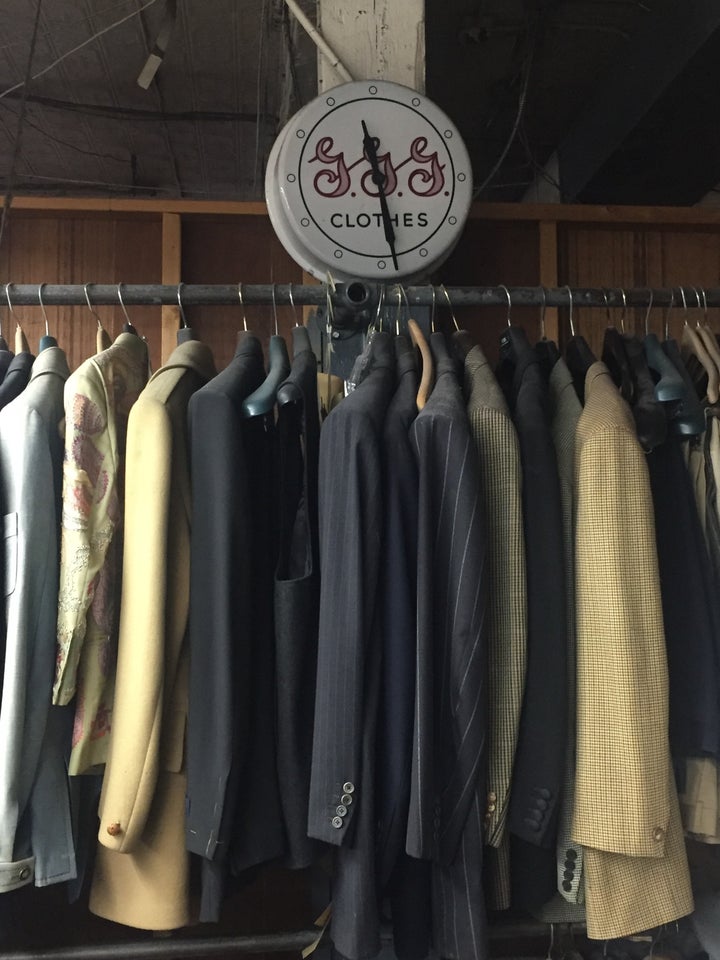 As my husband waited to be measured, we were presented with suiting options and linings to peruse. They were busier than I would have expected, considering how under the radar this experience still is. Within minutes my husband was measured and we were headed off to lunch. In just a few short weeks we will head back and he will try on his made in New York, made to measure suit.
As we headed back to the city, we decided on a visit to the Whitney. We were determined to finally check it out, after several failed attempts. We had heard great things about their onsite restaurant, Untitled, where we were eager to try their well noted burger so we tucked in there for a quick bite first.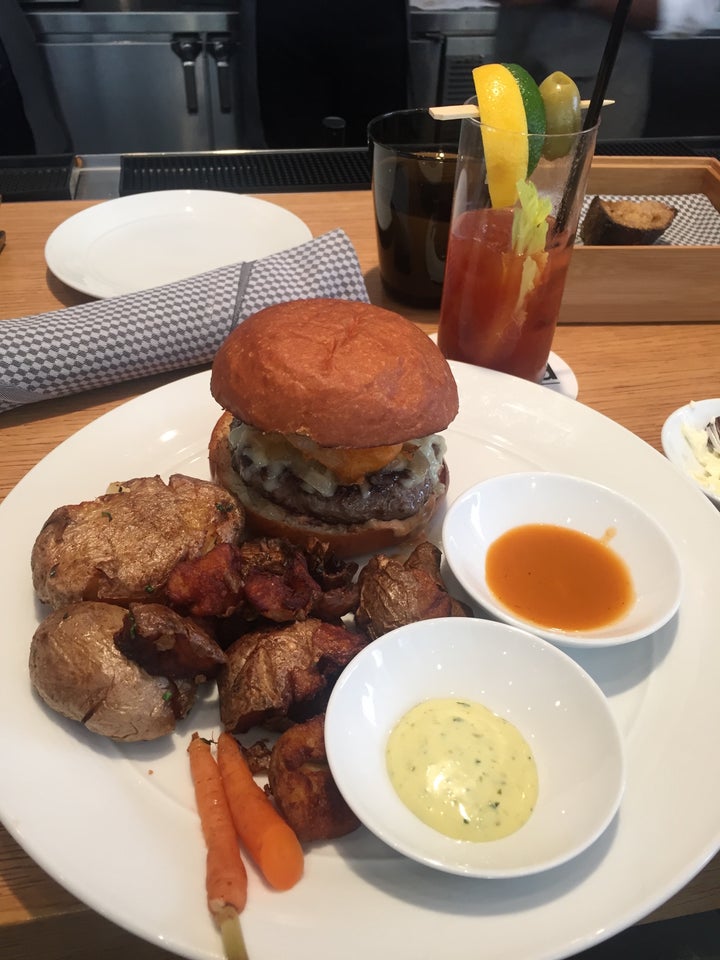 I encourage you to try it for yourself, along with a Bloody Mary.
After a stroll through the museum, we headed back to the room to chill for a bit. Savoring the moment, not having to rush off to a game or a playdate, had us fall deeper into relaxation. So instead of heading out for dinner we decided why not keep things simple and dine at the hotel?
The Standard Grill is one of our favorites, with solid food, that has never disappointed. Nor did it this night, if anything it exceeded our expectations. I started as I always do, with my most favorite drink in the world, The Penny Drop. Fab oysters, steak, an excellent, herb crusted pork chop, and rhubarb crumble followed, paired with a bottle of one of our most beloved wines from Robert Sinskey. One last shared Sauternes, ended the night perfectly.
The following morning we brunched at Paowalla in Soho before heading home. It was fun to experience a different type of brunch fare from the norm. This Indian gem serves up food with heart and soul. I find, these days, it's rare to discover cooking with passion, in NYC, with most experiences being overpriced and pretentious. There was none of that here. Everything from the china to the service to the food was delightful. Side note: They serve their coffee in these super chic double walled, handle-less glass coffee glasses, that upon seeing I just knew I had to have.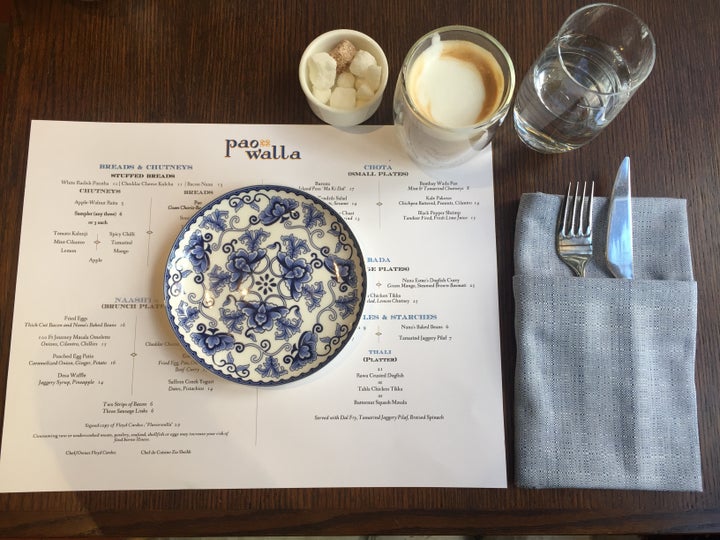 As we sipped our hot beverages, we enjoyed our meal with standout items including the naan, pea tendril salad and pakora.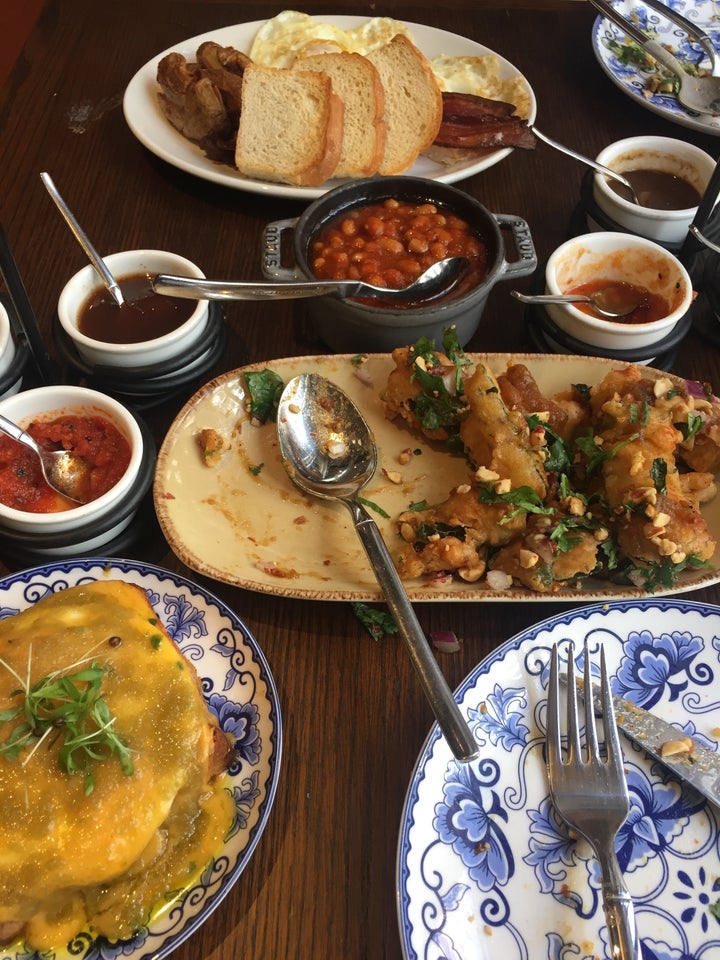 We shopped for a bit after as we walked off our meal. My husband encouraged me to choose something special for myself, but I didn't feel the need as the pampered weekend was enough for me. And just like that we are renewed once again, feeling the endorphins flowing like in the early days.