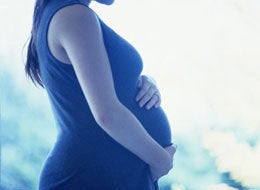 There's an alarming trend at Gloucester High School and it has nothing to do with pleather leggings. According to Time, as the school year finishes up, "17 girls are expecting babies-more than four times the number of pregnancies the 1,200-student school had last year."
All it took was a few simple questions before nearly half the expecting students, none older than 16, confessed to making a pact to get pregnant and raise their babies together. Then the story got worse. "We found out one of the fathers is a 24-year-old homeless guy," the principal says, shaking his head.
With this strange epidemic thrust upon them, school officials and parents are divided on what to do next. "Even with national data showing a 3% rise in teen pregnancies in 2006--the first increase in 15 years--Gloucester isn't sure it wants to provide easier access to birth control."
And it looks like the problem runs deeper than the issue of contraception.
The past decade has been difficult for this mostly white, mostly blue-collar city (pop. 30,000). In Gloucester, perched on scenic Cape Ann, the economy has always depended on a strong fishing industry. But in recent years, such jobs have all but disappeared overseas, and with them much of the community's wherewithal. "Families are broken," says school superintendent Christopher Farmer. "Many of our young people are growing up directionless."

But what does this have to do with teenage girls doing everything they can to be pregnant? Well, on Gloucester High grad has an inkling:
Amanda Ireland, who graduated from Gloucester High on June 8... gave birth her freshman year and says some of her now pregnant schoolmates regularly approached her in the hall, remarking how lucky she was to have a baby. "They're so excited to finally have someone to love them unconditionally," Ireland says. "I try to explain it's hard to feel loved when an infant is screaming to be fed at 3 a.m."