A novelty toy belonging to a Boy Scout reportedly shut down a Texas airport for about an hour when it was mistaken for a bomb.
According to airport officials, the main TSA checkpoint at Houston's William P. Hobby Airport was evacuated around 4:30 a.m. Thursday after what appeared to be a grenade was found in a passenger's carry-on bag.
An Associated Press journalist witnessed the event unfold.
"My wife and I were waiting to drop our bags into the X-ray machine and go through the detector, and I heard a TSA agent scream, 'Shut it down, shut it down, shut it down!' Everyone was looking around, confused, and people were ordered to 'Clear out now!'" the AP's John L. Mone said.
The Houston police bomb squad was called in to examine the "suspicious device," which was ultimately determined to be a "fake hollow grenade," Houston's KHOU News reported.
Authorities told Houston's KTRK-TV the grenade was found in a bag belonging to a 17-year-old Boy Scout. The teenager is not facing state charges but could be subject to a federal fine, the AP reported.
Flight passengers took pictures and tweeted about the security checkpoint delays caused by the investigation.
Passengers were reportedly let back inside the checkpoint around 5:30 a.m., and all airport operations returned to normal.
The shutdown occurred a day after a similar scare at Houston's George Bush Intercontinental Airport.
On Wednesday, the bomb squad was called in to investigate after a passenger at Terminal D allegedly claimed to have explosives in his bag. The airport later tweeted it was determined "an impatient passenger" made the comment.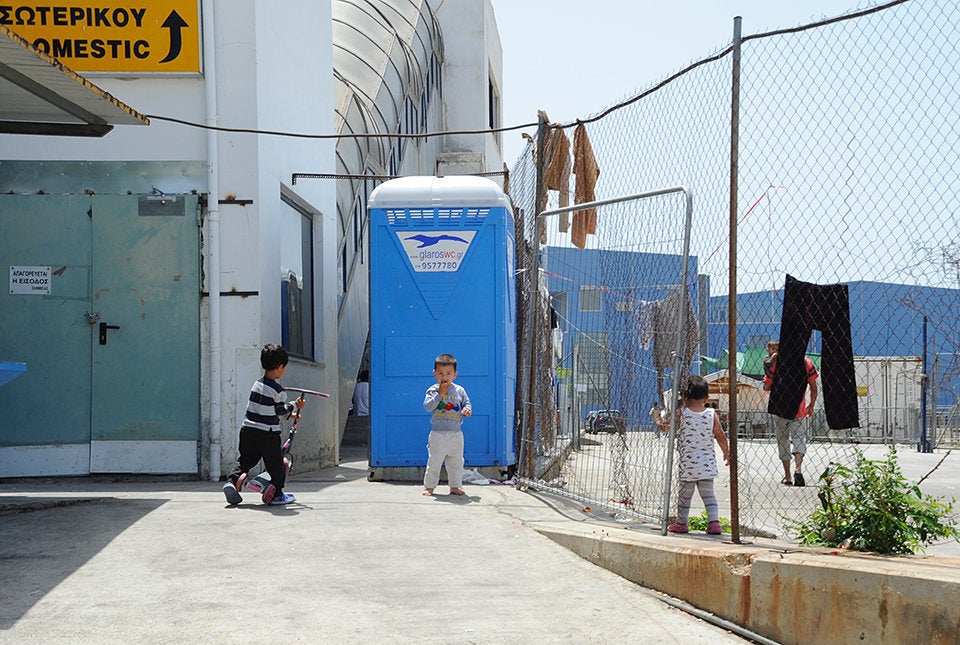 An Abandoned Airport Becomes A Refugee Camp