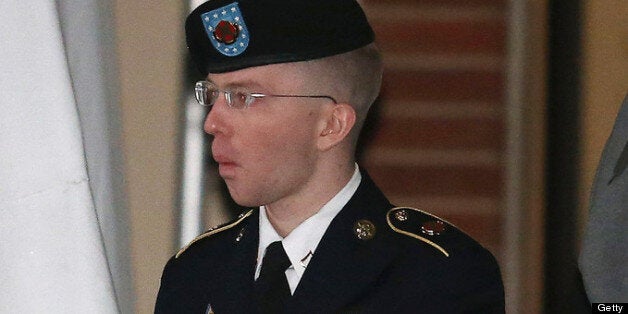 FORT MEADE, Md. -- Four years ago, Gen. David Petraeus said video from an Afghanistan air strike that killed dozens of civilians would soon be shown at a press conference to prove the U.S. was acting within the laws of war. Today, Petraeus is out of public service, and Pfc. Bradley Manning is on trial on charges of leaking vast archives of government documents -- including the air strike video -- to WikiLeaks.
The video has never been released to the public.
What it shows: cockpit overflight video from a battle that was "like Judgment Day," according to a Habibullah, a health worker interviewed by Human Rights Watch who was identified only by first name. "Words cannot describe how terrible it was. Who can bear to see so many killed, from a 2-day-old baby to a 70-year-old woman?" A 2009 McClatchy Newspapers report said the video reveals that "no one checked to see whether any women or children were in [a] building before it was bombed."
U.S. officials, including President Barack Obama, later apologized for the civilian casualties on that day in Garani, a village in Afghanistan's Farah province. An initial U.S. investigation found there were 20 to 30 civilian deaths. The Afghan Independent Human Rights Commission said up to 97 died.
Testimony on the fifth day of Manning's court martial Tuesday centered around how copies of the video wound up on the computer hard drives of Manning in Iraq, and of a systems administrator named Jason Katz at the Brookhaven National Laboratory in the U.S. Katz allegedly attempted to use a supercomputer at the nuclear physics lab to break the military-grade encryption on one version of the video file.
Manning has been charged with a violation of the Espionage Act for giving the file to WikiLeaks. The former intelligence officer has admitted to sending it to the website after researching the air strike in late March 2010. The Army says Manning sent the video file to WikiLeaks in November 2009.
The date may be crucial for the government's larger case that Manning conspired with WikiLeaks founder Julian Assange, and presumably Katz, to release the video to the world. Katz, who has not been charged, has been subpoenaed to testify in front of a grand jury investigating WikiLeaks.
Army investigator David Shaver testified on Tuesday that he could not link the video on Katz's computer to one on Manning's computer. Katz's file was encrypted, and Manning's was not. They had different file names. The video file appeared on Katz's computer months before logs showed it on Manning's computer, casting doubt on the prosecution's claim that Manning was the source of the encrypted file Katz tried to crack.
"In fact, your investigation revealed absolutely no connection whatsover between Jason Katz and my client?" defense attorney Capt. Joshua Tooman asked.
"That is correct," Shaver responded.
Shaver also allowed there was no evidence that Manning ever downloaded the video file from U.S. Central Command in Tampa, Fla., where it was stored. Pressed by the defense, Shaver admitted that Manning could have simply found it on a local computer drive in his Iraq outpost.
If the government cannot link Manning to the file on Katz's computer, its case that he engaged in a conspiracy with WikiLeaks as soon as he got to Iraq may be undermined. Manning's defense lawyer, David Coombs, argued in his opening statement that his client only started sending files to WikiLeaks after a Christmas Eve 2009 incident in which civilians were harmed.
The fate of the video, meanwhile, is unclear. Assange told the Sydney Morning Herald in March that the video in the group's possession had been destroyed by an estranged former WikiLeaks member. The government has not indicated whether it will release any of the video in declassified form during Manning's trial.
Speaking to NPR in May 2009, Petraeus said, "There is indeed video from a B-1 bomber that very clearly shows bombs hitting individuals who are the Taliban who are reacting to the movements of the Afghan and coalition forces on the ground." The general later became CIA chief and resigned after confirming an extramarital affair with his biographer.
No member of the public has ever seen the video.
Before You Go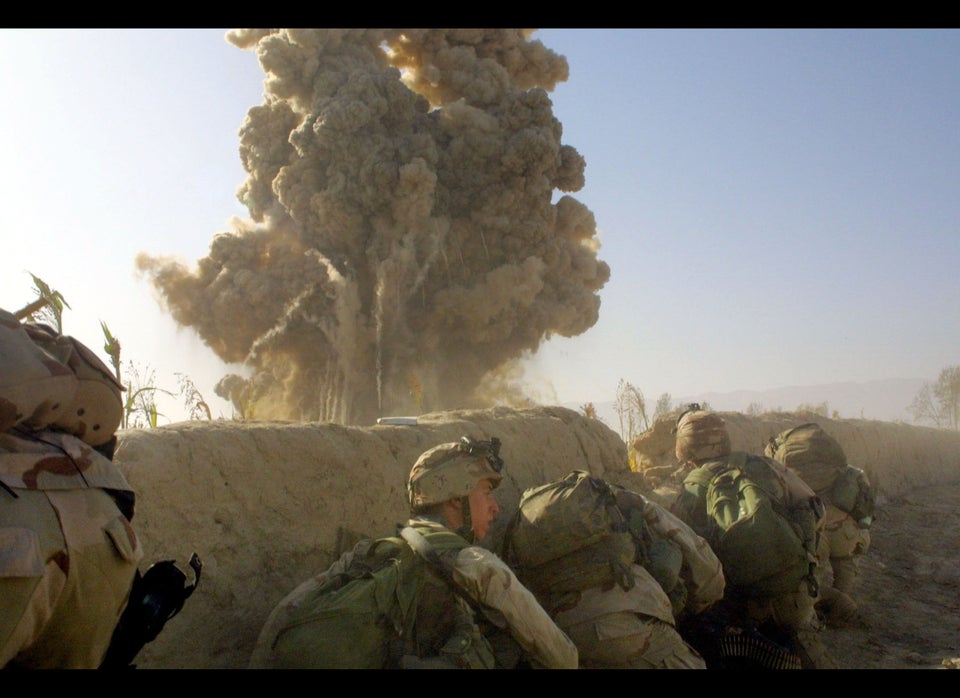 Afghanistan War, By The Numbers
Popular in the Community