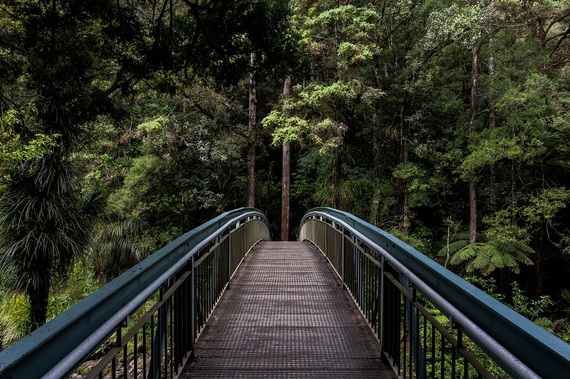 Photo credit: Tim Swaan
Three years ago I met a Belgian banker with a social soul. In a bar at St Pancras Station we drank coffee and talked about our different backgrounds, skills and passions and realised we shared the same vision to use finance as a tool to drive positive social change in the world. His name was Bertrand Beghin and together we decided to join together to set up Numbers for Good. Our goal remains the same today as it is now; to channel more finance to organisations seeking to have a positive social impact on the world.
Earlier this month Bertrand and I returned to the same St Pancras bar and this time instead of coffee we uncorked some champagne. This year we've successfully raised two tranches of investment from Key Fund - to open our Newcastle office - and from Big Society Capital to help them in their mission to help more social enterprises and charities use social investment. Closing an investment round was a proud moment for us and gave us a chance to look back at what we've achieved.
Since our initial coffee, Numbers for Good has turned from an idea to an organisation of 11 people. In the last three years we have helped channel nearly £10m to social enterprises and charities, created two social impact bonds and run a health-tech accelerator in partnership with UCL Business, Trafford Housing Trust, Johnson and Johnson and Cabinet Office. Along the way there have been many sleepless nights, late night negotiations and a lot more coffee!
Like many social entrepreneurs we faced an uphill struggle to convince people our walk matched our talk. At the outset we were met with what felt like a barrage of cynicism as people questioned our ability to deliver on our vision or raise any investment for social enterprises. We have had many helping hands along the way, most notably from the accountancy firm PKF Littlejohn, whose partnership lent us credibility when our organisation needed it most.
It hasn't all been plain sailing. After over 150 meetings with investors for the Health Social Innovators accelerator programme it looked like we wouldn't get the programme off the ground, only for an eleventh hour change of heart from one investor saved it. Had they not, Numbers for Good might not exist today.
We've learned a lot in the past three years, but our most important lesson has been to never to lose sight of the needs and motivations of the social enterprises and charities we work with. Social entrepreneurs and charity leaders make huge sacrifices for their organisations and for the people they support. Even the best operate in extremely difficult circumstances using tight margins and precarious revenue streams to tackle some of society's toughest problems. We strongly believe the needs of these organisations should come first.
The wider social investment sector faces similar growing pains as we do. Big Society Capital has a vision to create a social investment marketplace that can both sustain itself independently and serve the needs of social enterprises and charities in the UK. They're only a few years into their existence, and their vision may take decades to properly realise. But today many social enterprises and charities face huge challenges accessing the finance they need. Can a vision to create an independent social investment market be reconciled with the needs of social enterprises and charities today? We believe that it can and we see our role at Numbers for Good to help reduce the gap between rhetoric and reality as quickly as possible. We are ambitious for the charities and social enterprises we work with because the excellent work they are doing is needed now more than ever.
Bertrand and I had a vision for Numbers for Good, and our organisation is only a short way along the path to truly realising it. We're not the finished article and we know there'll be more late nights and failures ahead. The investments from Big Society Capital and Key Fund are an important milestone along our journey to help social enterprises and charities access the finance they need to survive and thrive.
Calling all HuffPost superfans!
Sign up for membership to become a founding member and help shape HuffPost's next chapter