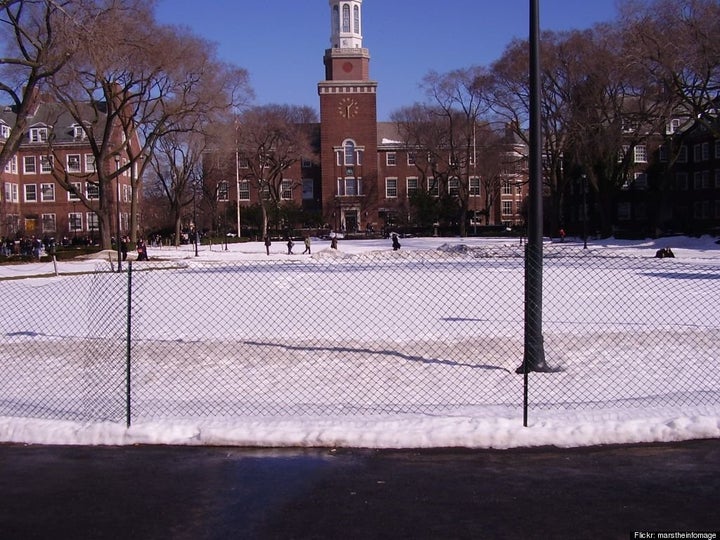 Brooklyn College will no longer be a recipient of alum Bruce Kesler's money. Why? Because the school has assigned incoming freshman to read Moustafa Bayoumi's "How Does It Feel To Be A Problem?: Being Young and Arab in America."
On his blog, Kesler called Bayoumi, a Brooklyn College professor, a "radical pro-Palestinian" and explained his reasoning for removing the school from his will:
What caused the disinheritance is that all incoming freshmen and transfer students are given a copy of a book to read, and no other, to create their "common experience." This same book is one of the readings in their required English course. The author is a radical pro-Palestinian professor there.

When I attended in the 1960s, Brooklyn College - then rated one of the tops in the country -- was, like most campuses, quite liberal. But, there was no official policy to inculcate students with a political viewpoint. Now there is. That is unacceptable.

The book is How Does It Feel To Be A Problem?: Being Young and Arab in America It is interviews with seven Arab-Americans in their 20s about their experiences and difficulties in the US. There's appreciation of freedoms in the US, and deep resentment at feeling or being discriminated against post-9/11.
According to the New York Daily News, Brooklyn College said in a statement that it was "regrettable that Mr. Bruce Kesler misunderstands the intentions of the Common Reader experience and the broader context of this selection."
What do you think? Does Kesler have a point? Or is he overreacting? Weigh in below.
Related
Popular in the Community