James and Erana Tyler of Tyler Body Makeover, Inc., in Upper Marlboro, Maryland are top industry leaders with a well-known network marketing company. They have been married for 20 years and within just a few years have made an astonishing impact on thousands globally in health and wellness transformation and wealth positioning.
We caught up with the cutting-edge couple to share some of their industry insight and practices on effective team building:
Lead By Example.
Do not ask anyone on your team to do anything that you don't do yourself. As a leader, make sure you are doing it and doing more of it. It doesn't matter what your rank is. You should always lead by example. Although, we've achieved lots of success, we still work the business daily and are in the trenches with the team.
Refine Your Communication.
The ability to communicate information accurately, clearly and as intended, is a vital life skill. Whether it's talking face to face, chatting on the phone, sending an email, or even messaging on social media, it all falls under personal communication. When I (Erana) came into the world of network marketing, I was terrified to speak and stand in front of large crowds, to do training calls with my team or to go up to someone and speak with them one on one. My stomach would turn into knots. I started to take training courses & practice daily standing in front of my mirror at home. Now, I'm able to stand in front of thousands, hold training calls weekly and talk to just about everyone I come in contact with.
"Love and connect with your people. Be genuine and find out what motivates and drives them. Not saying that you have to communicate with them every day or every week but at least in the beginning, learn what makes them tick, what their goals are and give them the resources to achieve those goals. Show them that this industry could be the vehicle to reach whatever goals that they want to achieve."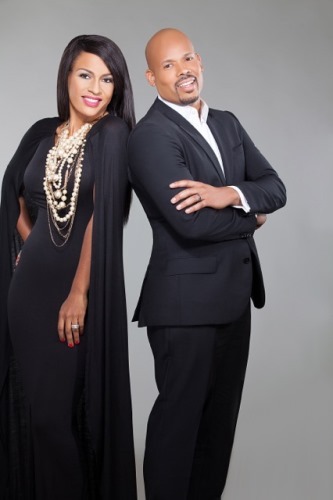 Think Out Of The Box.
Masterminding is a highly recommended model to discuss, analyze and implement strategies to get immediate results. For example, share creative ways on how to market products with your team via social media. Educate your team on how to develop more traffic, leads that convert to new recruits and sales. Anything that has worked for us, we share with the team. Be creative, innovative and have fun in the process.
Train For Duplication.
Your team should fully understand how to run their business successfully. Provide tips, tools, and strategies to help their business grow, such as 'getting started training', prospecting, recruiting, and online and offline marketing. Conduct weekly training, visual interaction (Google hangouts, etc.) and onsite training so they can engage, interact and network among other members and leaders. Once you have thoroughly trained, and they're executing and rocking their business, don't stop supporting them! This is a vital tool to team building success. Train your team to duplicate what you do as a leader.
Website: www.JamieAndErana.com
Email: JamieAndErana@gmail.com
Twitter: @EranaTyler
Facebook and Instagram: Erana Tyler
Facebook Business: Jamie & Erana Tyler
REAL LIFE. REAL NEWS. REAL VOICES.
Help us tell more of the stories that matter from voices that too often remain unheard.