A dangerous drinking practice known as "butt chugging" sent a University of Tennessee student to the hospital with severe alcohol poisoning this weekend.
Early Saturday, 20-year-old Alexander P. Broughton of Pi Kappa Alpha was brought to the emergency room and showed a blood-alcohol level thought to be "well over" .4, according to the Knoxville News Sentinel. They believe he ingested the alcohol by butt chugging. Broughton appeared to be "extremely intoxicated and showed signs of physical and possible sexual assault," a report obtained by the Knoxville News Sentinel states.
Butt chugging was formally known as an alcohol enema. An individual basically "drinks" the fluid into his or her rectum with a tube or hose. The alcohol's effects come quickly and potently.
In the house, officers found several young males passed out in their bedrooms with "bags from wine boxes, some empty and some partially empty, strewn across the halls and rooms."
"Because the primary job of the intestines is to absorb nutrients into the body, if you put alcohol directly into your colon, it will be absorbed much more rapidly than it would be if it entered your body orally," Columbia Health's "Alice" said to an inquiring student. "It can make you very drunk, very quickly. Because everyone's body is different, it's hard to judge how much or how quickly an alcohol enema would affect any one person."
Alcohol enemas can be very dangerous or even deadly because an individual can "use too much alcohol or keep it inside for too long." Once alcohol enters the bloodstream, it cannot get back out. In 2004, a Texas woman was accused of giving her husband a sherry enema that caused his death, Reuters previously reported.
Butt chugging is not the only dangerous way students experiment with alcohol.
Last November, KPHO News reported that teens were using vodka tampons to get drunk. The tampon is soaked in vodka, inserted into the body, and the alcohol is absorbed without the barrier of the stomach. This is not a trend solely practiced by females, as males insert it into their rectums.
"Quicker high -- they think it's going to last longer; it's more intense," Dr. Dan Quan from Maricopa Medical Center told KPHO News. Adding that "if the person does pass out or lose consciousness, health care professionals won't necessarily know that they have to look in those areas, and that may delay treatment."
After the butt-chugging incident, Broughton was released from treatment on Sunday afternoon, according to The Memphis Commercial Appeal. The fraternity was put on a 30-day administrative suspension by Pi Kappa Alpha International, pending a decision on whether the action will be permanent.
Mark Broughton, the victim's father, told The Commercial Appeal that the incident "is not as has been reported, and we want to get our side out. ... From our standpoint, what has been reported is not what occurred."
The university released the following statement to WBIR:
"University officials are currently conducting an investigation into allegations involving the Pi Kappa Alpha fraternity chapter and incidents that occurred over the weekend. Due to the gravity of the allegations, interim sanctions have already been imposed upon the chapter and will remain in effect until the investigation is concluded and final reports are available."
CORRECTION: A previous version of this article referred to a source as the 'Kentucky News Sentinel.' The source is actually the 'Knoxville News Sentinel.' A correction has been made
Related
Before You Go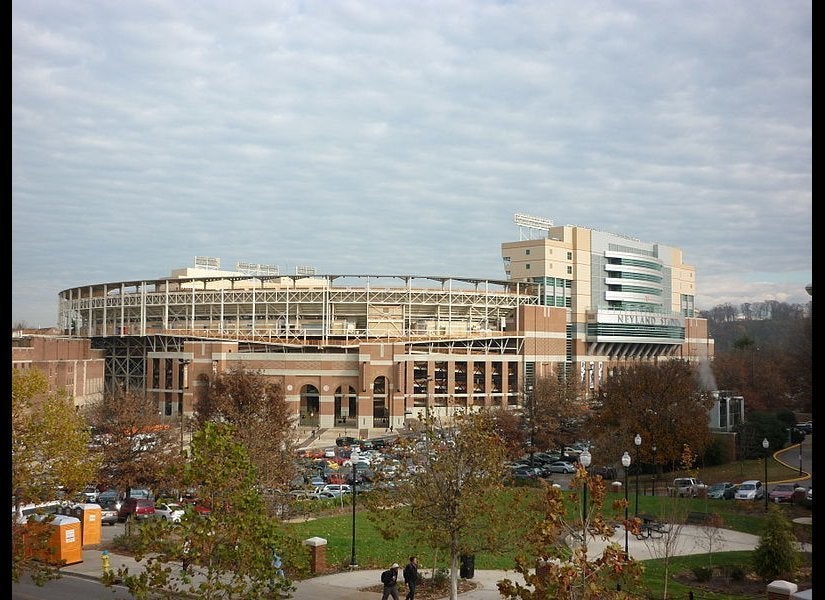 The Top 20 Party Schools: Princeton Review Rankings 2012
Popular in the Community