Twitter user @casualnosebleed shared a photo of a yearbook quote chosen by her close friend Caitlyn Cannon on Tuesday, and in just one day, the image was retweeted almost 4,000 times. In her Twitter bio, Cannon describes herself as a "feminist" and "really gay." Her senior quote sums that up quite perfectly.
The quote reads: "I need feminism because I intend on marrying rich and I can't do that if my wife and I are making .75 cent for every dollar a man makes."
Cannon, a 17-year-old who just graduated from Oak Hills High School in California, said she found the quote on Tumblr and changed the parts that were written from a man's perspective. She chose the quote because she wanted to leave something behind that was both different and true to herself.
"I was tired of seeing the same old quotes from popular books and movies and authors, and I wanted to call attention to a problem that women face," she said in an email to The Huffington Post. "I've never really been ashamed to say that I am gay, so the LGBT aspect was simply who I am."
The quote has sparked some feedback from people discrediting the gender pay gap. Cannon said the majority of the feedback has been positive though and thinks the reaction is a "big step" for the issues she addresses.
Let's just hope that when she looks back at it years from now, she'll laugh at the thought that the wage gap ever existed.
Related
Before You Go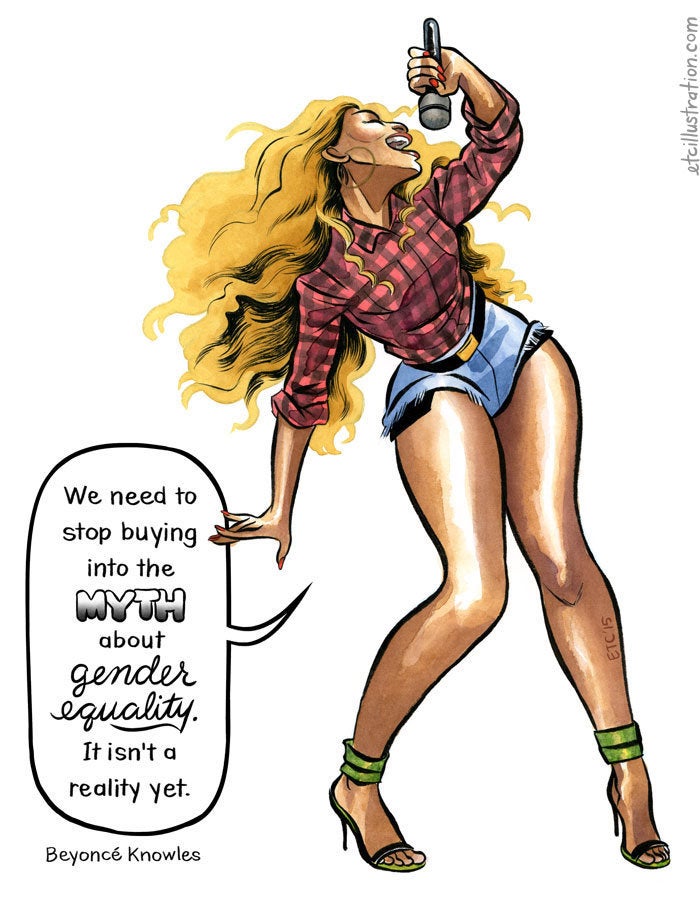 10 Women On Why Feminism Still Matters
Popular in the Community