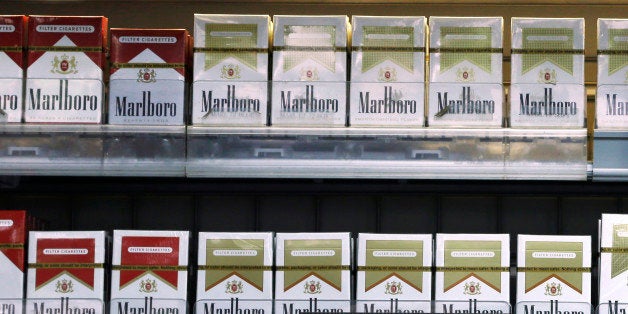 California could soon have the highest minimum smoking age in the country if a bill introduced Thursday makes its way through the legislature.
"Tobacco companies know that people are more likely to become addicted to smoking if they start at a young age," Hernandez said in a statement Friday. "We can no longer afford to sit on the sidelines while big tobacco markets to our kids and gets another generation of young people hooked on a product that will ultimately kill them."
Given the state's history at the forefront of anti-tobacco legislation, the bill could have serious implications if it passes. California has been considered the pioneer of smoking bans ever since San Luis Obispo became the first city in the world to ban all public indoor smoking in 1990; by 1998, the state had banned smoking in almost all enclosed workplace situations, including bars and casinos. Today, more than 22,000 municipalities, covering 81 percent of the U.S. population, have 100 percent smoke-free laws applying to non-hospitality workplaces, restaurants, bars or a combination of the three, according to the American Nonsmokers' Rights Foundation.
While the tobacco industry generally opposes any anti-smoking initiatives, tobacco giant Altria declined to take a stance at this point in the legislative process.
"We believe states and localities should defer to this regulatory process and give the FDA, the [Institute of Medicine] and others the time to review the science and evidence, before enacting different minimum age laws," Altria spokesman David Sutton told the Los Angeles Times. "That being said, we review each legislative proposal on its own merits and we will do so on this new piece of legislation."
REAL LIFE. REAL NEWS. REAL VOICES.
Help us tell more of the stories that matter from voices that too often remain unheard.
BEFORE YOU GO
PHOTO GALLERY
5 Important Lessons From The Biggest E-Cigarette Study