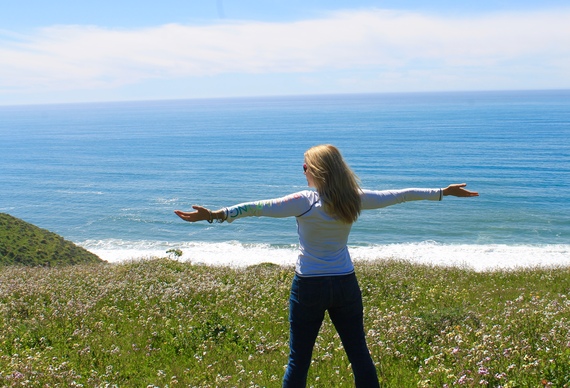 Do you have a nature deficit disorder? A weekend at Point Reyes will fix it. In Last Child in the Woods, Richard Louv warned that nature-deficit disorder threatens our health, well-being, and even our human bonds. In an effort to make a total break for two days from computers and offices, my friend Amanda and I created quick getaway at Point Reyes.
If you live in the Bay Area, or are visiting it, it's a crying shame not to immerse yourself even for a day at this splendiferous National Seashore, located on a headland jutting ten miles into the Pacific Ocean, just north of San Francisco. And if you get can there on a sunny day in spring you will find the most beautiful coastal pathway in the state.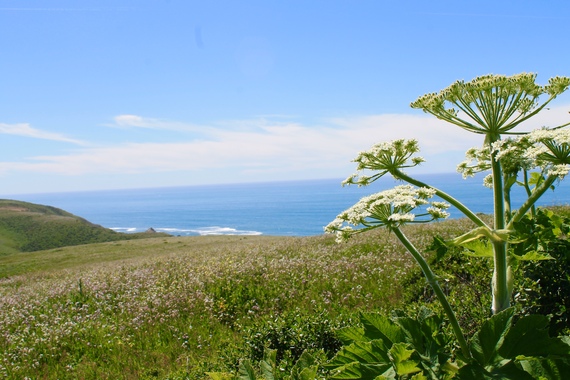 We met up at the Point Reyes Hostel. (I drove from Santa Cruz, she drove from Sacramento.) Tucked between forests and meadows near a beach, with a charming cabin style -- think distressed wood and mason jars for water glasses -- it is possibly the most attractive hostel in the U.S. The dorm rooms are clean and adequate, the kitchen is well equipped, and in addition to the dining room there are picnic tables outside, and the comfy living room has couches, books and games, all for the price of $29 a night.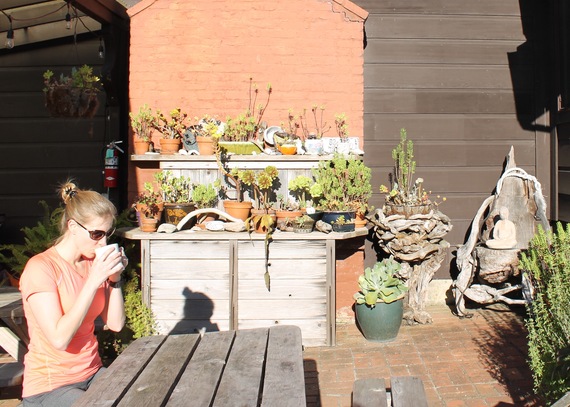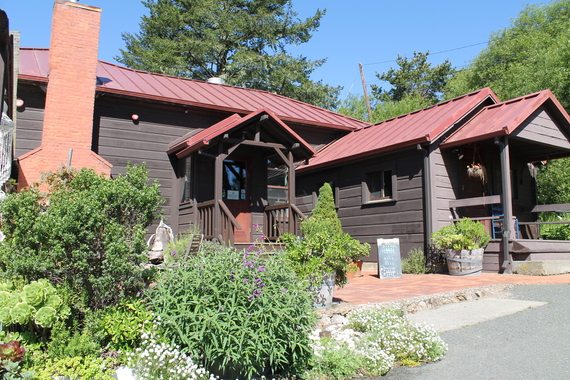 Groceries are pricey in Point Reyes. I brought everything we needed for dinner and breakfast with me from Santa Cruz, except, upon arrival in Point Reyes Station, I popped in to Cowgirl Creamery and bought a roasted half organic chicken. At the hostel all I had to do was steam tamales and make a salad. The chicken was delicious with the tamales. A good meal with almost no cooking needed.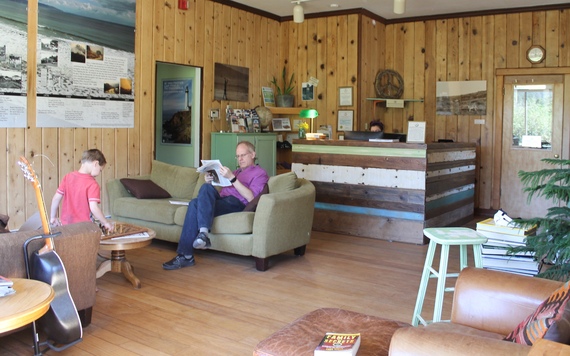 Point Reyes is particularly known for hiking but we also engaged in two lesser-known activities: Paddle boarding on Tomales Bay which stretches 15 miles along the east side of the headland, and mead tasting at a remarkable one-of-a-kind meadery near Point Reyes Station.
For our "The hills are alive with wildflowers" experience, we headed to the Tomales Point trail on the pretty Pierce Point Road that ripples over green hills, past bucolic farms and through a Tule Elk Reserve. The hike to the point and back is a total of 10 miles and takes four to five hours. Unfortunately we didn't have time for the whole thing but the views from the get-go are wonderful.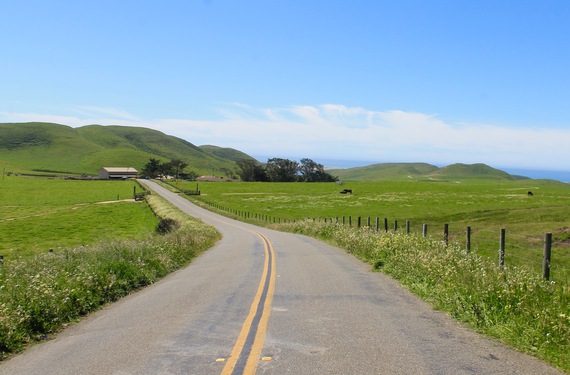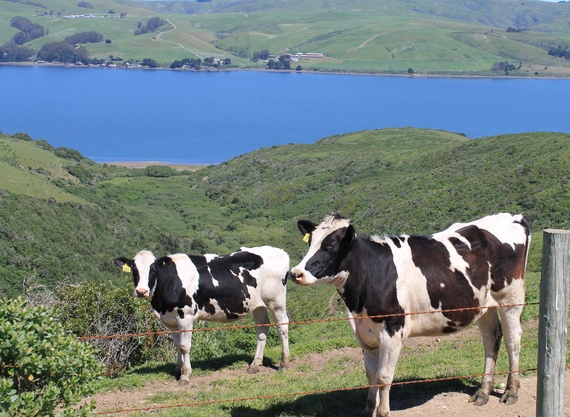 The rugged land scattered with purple iris, orange poppies, and harems of Tule Elk, above the powerful Pacific Ocean, convinced me that this trail in the springtime is the most beautiful on California's coast.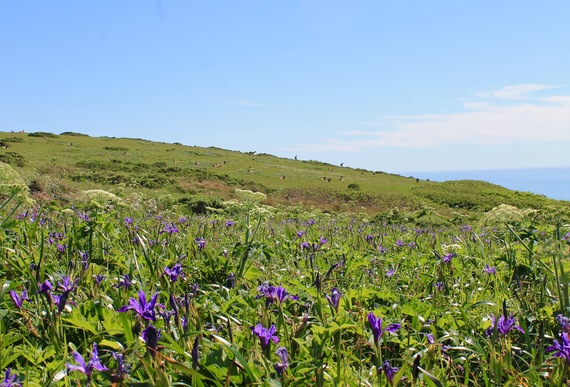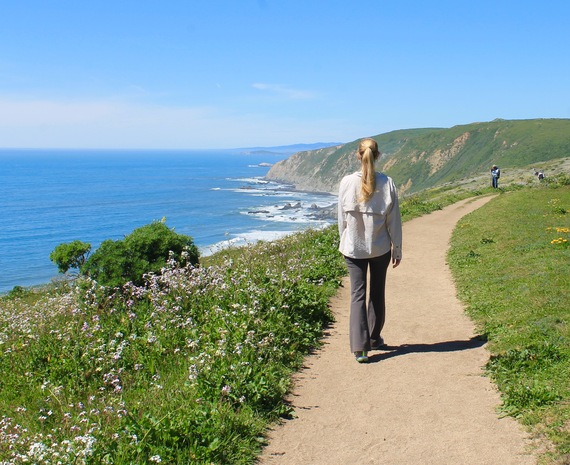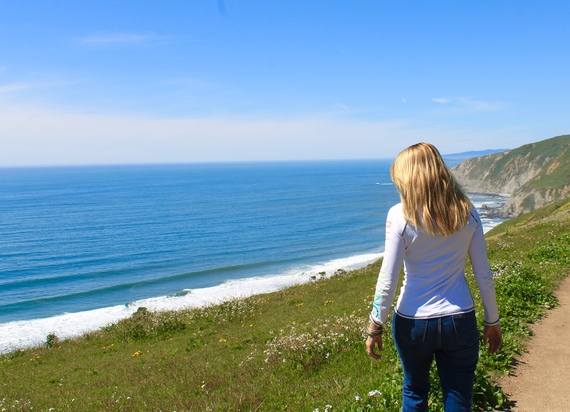 For paddle boarding we chose Blue Waters Kayak because they allowed me to launch my board from their beach since Amanda was renting one of their boards.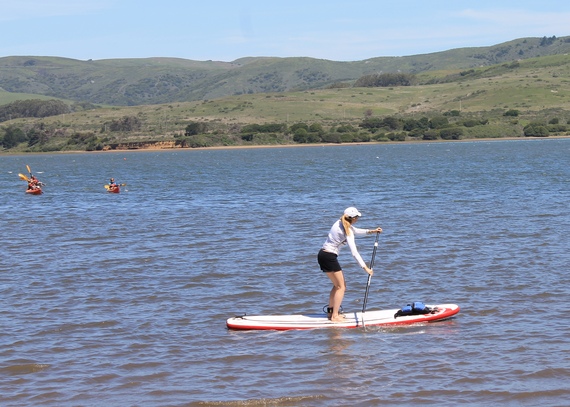 Dallas Smith, the owner, told me that their most popular tour is their Bioluminescence one that goes out on moonless nights to look for flashes of light that are emitted from their favorite critters -- the dinoflagellate. It sounded great but ours was a late morning paddle with bat rays and crabs. Plan your paddle for morning when the bay is calm. Strong winds come up regularly in the afternoon.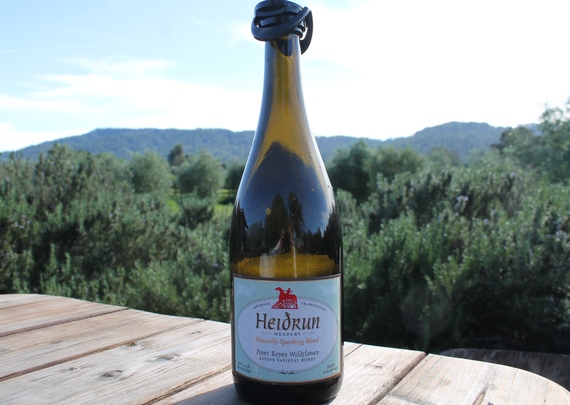 At Heidrun Meadery we sat in the shade under a willow tree in the fragrant garden with our picnic from Cowgirl Creamery, while Lacey (who also works at the hostel and who we'd met the night before) happily walked over from the tasting counter at intervals to bring us tastes of all five meads -- each one reflecting a specific flower.
The meadery was started in 2008 by Gordon Hull, who bought a defunct dairy farm to indulge in his modern concept of mead.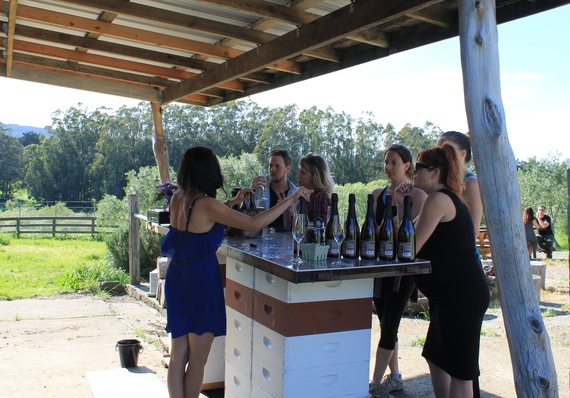 This is not your typical cloyingly sweet mead. Hull uses the Metohode Champenoise and the result, which he says, "captures the floral essence from honey and releases it in a wine," is like champagne with honey overtones.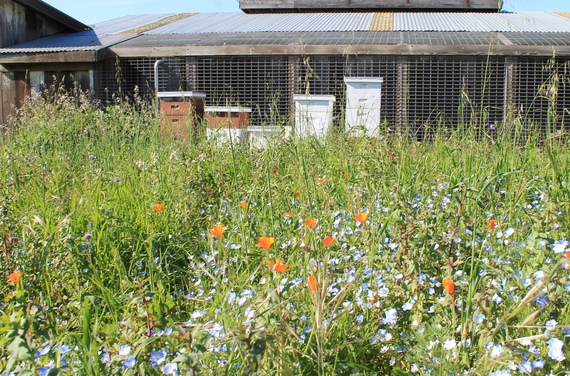 Hull vertically integrates his operation by keeping bees (in the way a wine maker grows grapes) and advocates the sustainable aspects of producing mead. Beekeeping doesn't require irrigation, pesticides, or disturbance of the land, and bees don't leave a footprint and they pollinate which is a service to the ecology of the area.
On the way out we saw a beautiful horse ranch offering trail rides. We momentarily imagined riding through the wild flowers and along the windy beaches.
A reason to go back. And even a better reason: it's good for our health, well-being, and human bonds.