Before Carnell Marcus Moore opened fire Friday at Houston's busiest airport, he wrote out a chilling suicide note.
"'Here in the last hour, I yield to mercy when this could have turned bad,'" Moore said in the signed note, according to Department of Homeland Security Special Agent Brian Harris.
A HPD official told the paper that he had become infatuated with the woman but had no romantic relationship with her. That woman was able to convince Moore to let her go.
"45 minutes and 59 seconds in God's Shadow and Time Stops," Moore wrote on Thursday.
"This Life Will Crash Tomorrow!" he wrote on Wednesday. "I recently had the chance of staring death in the face, and she was beautiful"
Moore shot himself in the temple with a 40-calliber semi-automatic pistol. Police opened fire after he fired twice into the ceiling. Moore was struck in the shoulder by gunfire, before he turned his weapon on himself, according to the AP.
Before You Go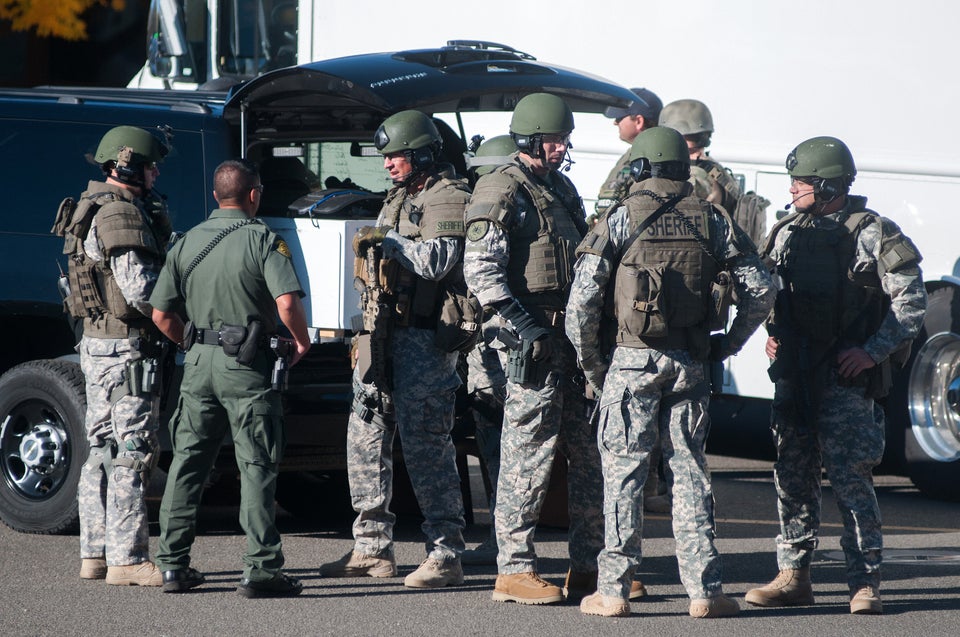 Shootings In America
Popular in the Community