A carnival ride with a history of injuries has a new danger -- it steals people's pants!
A thrill seeker in Costa Rica got way more than she bargained for when outrageous video captured her pants falling off mid-ride as she struggled to pull them back up.
The young woman was riding the Tagada, a spinning contraption that requires passengers to use only their hands to hold on, when her pants started to slide, news.com.au reports.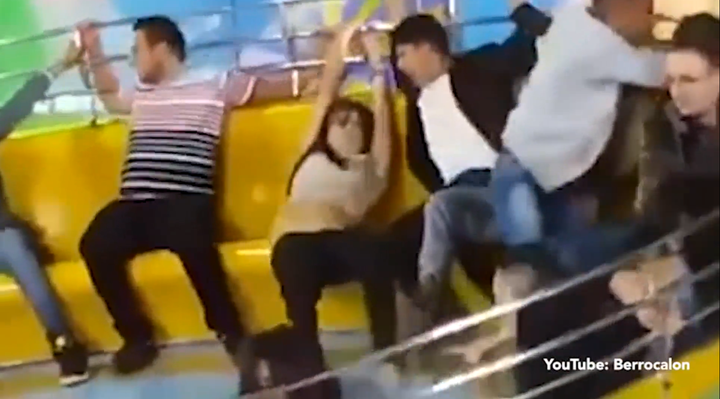 Unable to let go of the ride to pull her pants back up, a man identified as her boyfriend is seen extending a leg across her in an apparent bid to save her from being stripped naked.
The bizarre gesture proves fruitless, however, and instead leaves him awkwardly on top of her, to the amusement of gathering spectators.
The embarrassing video, said to have been taken late last month at San Jose's Zapote Festival, shot to the front page of Reddit Wednesday. There, viewers were quick to suggest alternative names for the turbulent ride, including the "Lawsuitinator" and the "Shoulder Dislocator 9000." Ultimately it was ruled as having taken place at an "abusement park."
As the viewers suggested, the ride has a history of serious injuries.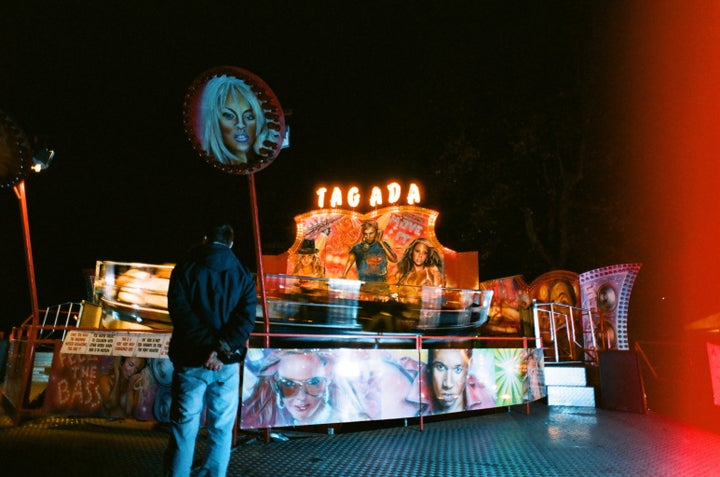 In 2013, a 24-year-old British woman broke her neck after being thrown out of her seat, the Yorkshire Post reports.
That same year, a 15-year-old Newcastle boy suffered cracked ribs and burns after flipping off the machine, the Chronicle Live reports.
Festival organizers had safety worries other than this ride. The main events include bull riding and bull fighting.
According to San José newspaper The Tico Times, 43 people required hospital care for injuries sustained during the event. One person was in serious condition as of last week. Another 186 people were treated on site by the Red Cross.
Between 2007 and 2013, a total of 4,070 amateur bullfighters required medical treatment from the event, the Red Cross reports.
PHOTO GALLERY
Doggie Joy Rides
Calling all HuffPost superfans!
Sign up for membership to become a founding member and help shape HuffPost's next chapter