Eggs are a great way to start the day. They're savory, filling and loaded with protein. Some folks try to improve upon the morning plate of eggs by finding ways to cook them into fun shapes. We've seen perfect rounds, hearts and even skulls.
But all those pale in comparison to the new egg mold about to hit the market, the Cat Fried Egg Mold by Egg Addiction. Just look at how cute these eggs are: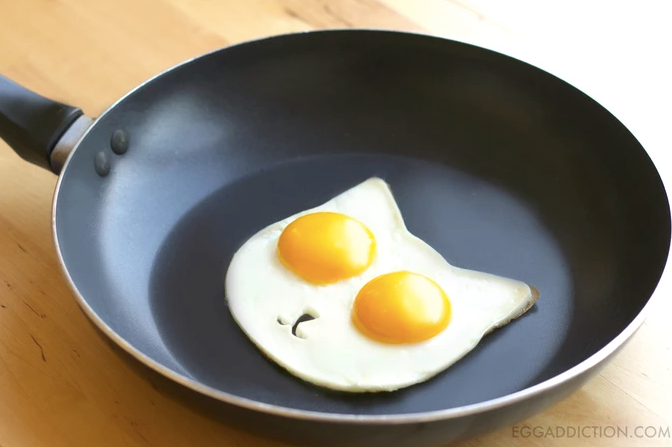 These kitty cat eggs are the new best part of waking up. This adorable mold is currently in the Kickstarter funding stage. But worry not, it will be hitting the market because it has over-exceeded its pledge of $5,000 by almost 1,000 percent.
There is a catch. To make purrfect eggs in the cat mold, the yolks have to be separated from the whites before slipping them into the eye part of the mold. It's a little bit more effort than typically required of eggs and mornings in general. This is how it's done:
To make up for that fact, Egg Addiction informs us that we can also use this mold to make pancakes, so all is forgiven.