By losing something, Catarina Migliorini could gain $780,000.
Natsu beat out five other bidders after a feverish final day where the price of Migliorini's virtue jumped from $190,000 on Oct. 23 to the final $780,000 price tag.
"I was surprised she said that because in all my dealings with her, she made it clear that it was a business decision for her," Australian filmmaker Justin Sisely told The Huffington Post recently. "Now, given how big this story is in Brazil, she's trapped. If she doesn't give any money to charity, she's going to look bad."
GALLERY: CATARINA MIGLIORINISome photos may be NSFW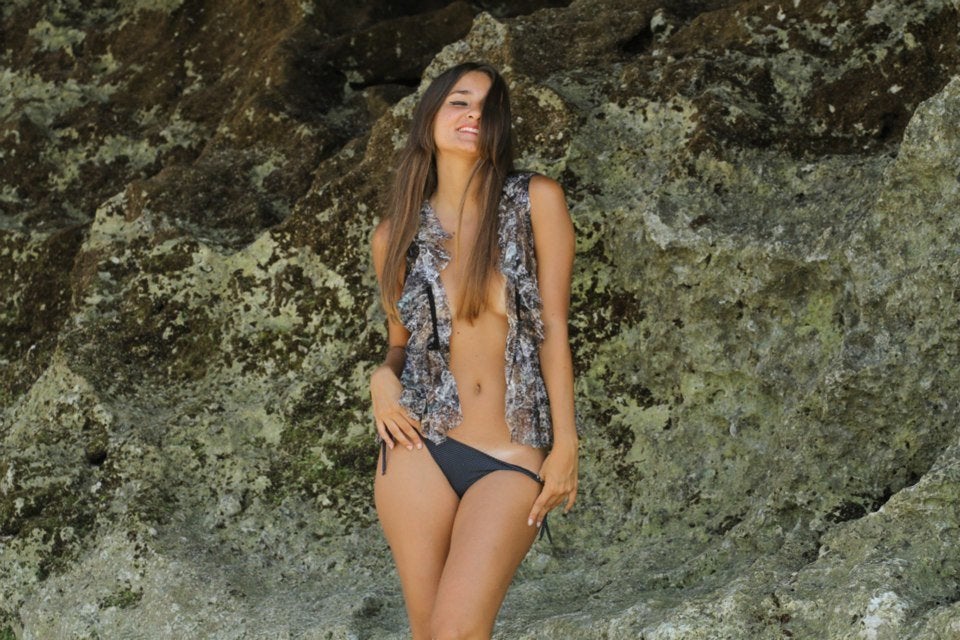 Catarina Migliorini
Now that the price of virginity has been established, "Natsu" will be tested for sexually transmitted diseases before getting his big shot with Migliorini aboard a plane flying between Australia and the U.S. -- Sisely's attempt to circumvent prostitution laws.
Migliorini will also undergo an examination to prove she is as pure as the driven snow -- before the actual driving commences.
In order to ensure the encounter is as tasteful as possible, sex toys are not allowed and "Natsu" must wear a condom.
Although having sex in exchange for money pretty much defines prostitution, Migliorini doesn't see it that way.
"If you only do it once in your life then you are not a prostitute, just like if you take one amazing photograph it does not automatically make you a photographer," she said, according to the Daily Mail. "The auction is just business, I'm a romantic girl at heart and believe in love. But this will make a big difference to my area."
That was Sisely's goal when he started working on the documentary two years ago.
"This is about transforming life," he told HuffPost. "These people will be different afterwards. Their lives won't be the same. Catarina is the biggest story in Brazil right now. Where will she go after this?"
As for the "donation," it may be hard to find a charity willing to take cash from a person who got it by selling her virginity to the highest bidder, according to Cleon Daskalakis, a former Boston Bruin who now runs NetRaffle.org, a company that raises money for charities on the Internet.
"This type of transaction is setting a dangerous precedent, not to mention a call for global prostitution on a one-time basis," he told HuffPost. "To those of us who promote professional and successful fundraising vehicles, this is a disgrace. I can't imagine any legitimate charity would want to be associated with this type of promotion."
The virgin auction has received worldwide attention as well as skepticism from journalists like William K. Wolfrum, who points out that the production company behind the film, Thomas Williams Productions, seems to have little more than experience doing wedding videos.
"Basically, let me wrap this up as I see it: An unheard-of director is working with an unheard-of producer. Two years ago, they floated out the idea of auctioning off virgins and filming the sexual encounters. Two years later, they are back and say the sex will happen by the end of the month," he wrote on his website.
Support HuffPost
The Stakes Have Never Been Higher
Related
Popular in the Community