Science, technology, engineering, and mathematics (STEM) principles shape the world we live in. Now, more than ever before, it's important to emphasize these concepts as part of the way kids learn, grow, and play. From the basics of coding to building up awesome designs in technical ways, STEM toys give kids the tools they need for success in the modern world.
Luckily, store shelves are filled with toys that teach kids the basics of STEM. These toys keep kids engaged, reinforce concepts outside of the classroom—and best of all—teach kids without them even realizing it. Scroll below to see my favorites: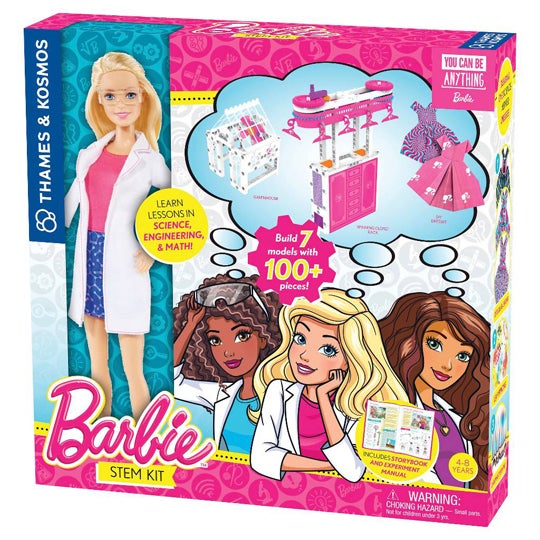 Science saves the day! The annual Animal Shelter Gala is just hours away, so kids must help Barbie or Nikki prepare for the party. Using STEM skills, the full-color storybook guides kids through seven building projects and more than seven experiments. Kids can build a spinning closet rack, a washing machine, a jewelry holder, and more! Each kit comes with a poseable Barbie or Nikki doll dressed in her lab gear.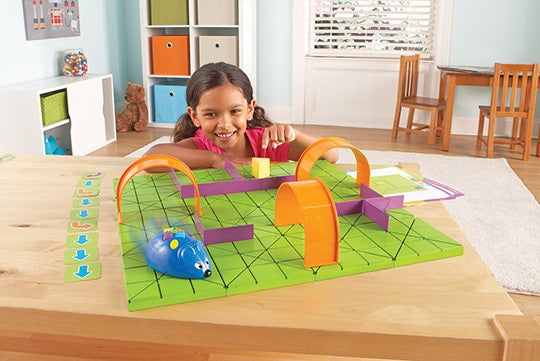 The race is on! Kids can build a maze and then use the coding cards to create a step-by-step path for Colby, the programmable robot mouse, to reach his cheese wedge. The set also comes with cards for kids to build mazes and Colby lights up, makes sounds, and features two speeds and colorful buttons to make programming and sequencing inviting concepts for kids.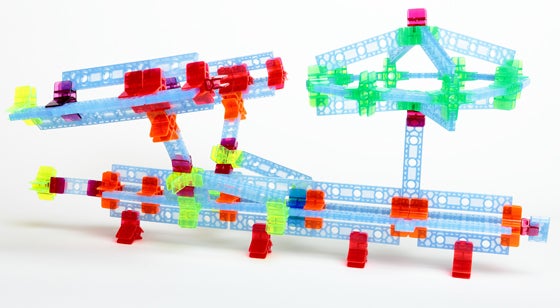 Time to build up, up, and away! This year, Brackitz brings new rotating pieces into their building sets. The included colorful, translucent pieces include rectangular planks, 3- and 4-way connectors, and motion connectors. This variety—including the angled pieces—really helps with building 3-D architectural structure with ease. The pieces also snap together tight, so kids can construct without worrying that it won't be sturdy enough. With plenty of pieces for kids to build anything they can imagine, this building set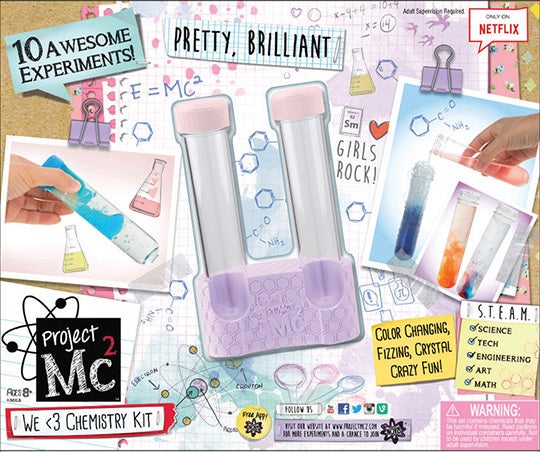 Kids can conduct 10 of their own fizzy, foamy, and color changing chemistry experiments with this kit! Featuring hands-on activities that make learning fun, kids can make ordinary powders fizz and foam, concoct a color-changing mixture, and make a color-changing eruption. This kit comes everything kids need for the experiments and to develop their STEM skills, and the Project MC2 product line also includes other kits for kids to conduct their own experiments and explore science.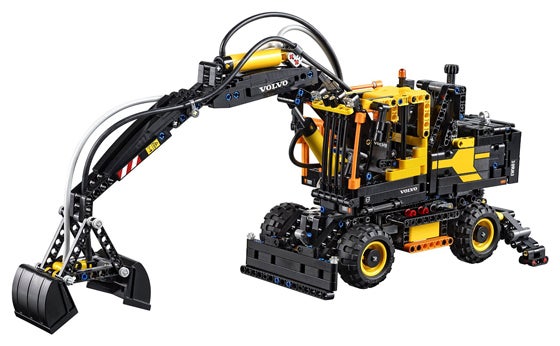 Operate the powerful Volvo EW160E! This meticulously detailed replica of the real thing features a classic yellow and black color scheme and has all the features of the real-life wheeled excavator right down to its seats, armrests, sun visor, and adjustable mirrors. Once kids are done building the initial set with more than 1,100 pieces, they can upgrade with the Lego Power Functions 8293 motor set for a completely motorized boom and working lights. For more fun, this set can also be rebuilt as a different model. At the end of the day, kids will have a rewarding experience with this awesome Lego Technic build!
Laurie Schacht, also known as The Toy Insider Mom, has covered the toy industry for more than 20 years. The Toy Insider is a year-round resource for parents, grandparents and other gift-givers looking for the best toys for their kids. The Toy Insider also produces an annual holiday gift guide featured in Family Circle magazine. Visit thetoyinsider.com for the latest toy news, reviews, giveaways, and more.
Related
Popular in the Community