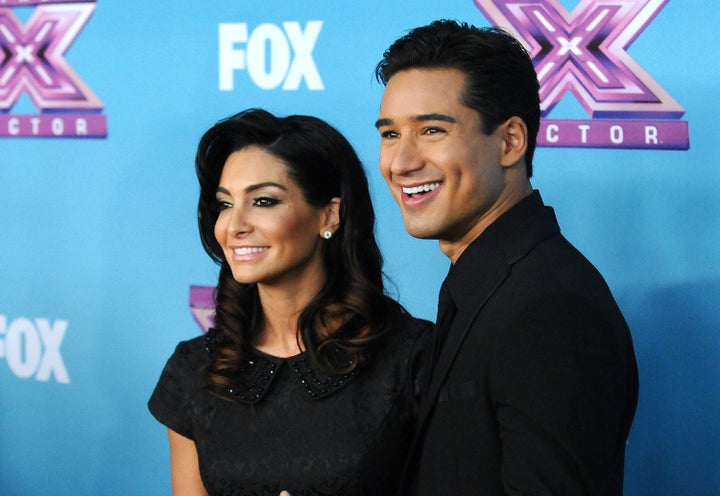 Love swaps seats faster in Hollywood than a game of musical chairs, but are celebrities just looking for themselves? Find Your Facemate founder Christina Bloom certainly thinks so. She created the online dating website last year based on the research that those who look alike stay in like. With over 50,000 users worldwide (a number Bloom hopes to increase to a million), the website matches people to one another based on an algorithm that assesses 66 different facial points. In short, it matches people whose facial structures are in sync.
"It's about the shape of the face. We lead with the face," Bloom said. "That's the first level of chemistry. You see someone and you decide within the first few minutes whether you're interested in them or not. Right away, you can see it in a photo or you can see it when you meet the person, you can see style. So along with the face and the style, you're pretty much making up your mind within the first few minutes."
But what of Maria Shriver and Arnold Schwarzenegger, or Seal and Heidi Klum, two couples whose facial structures aligned in strikingly similar ways but didn't last? Perhaps they just weren't compatible in the end: "If your values are similar, then you have a better chance for having a better, longer relationship. We really believe in the end, you have to have the same values."
"When you're young, you have a full head of hair, you probably have more fat on your face. As you get older, you lose your hair, your face thins out, you see the similarities more," she said. "People want to believe, 'oh, your environment or the way you talk to each other.' How can your facial features change over the years? I don't think they do. You just see it more because you get older."
So which Hollywood couples have found their face-mates? Flip through the slideshow below to see the 20 star pairings that Bloom says perfectly match up.
PHOTO GALLERY
Celebrity Couples Who Look Alike
REAL LIFE. REAL NEWS. REAL VOICES.
Help us tell more of the stories that matter from voices that too often remain unheard.
BEFORE YOU GO