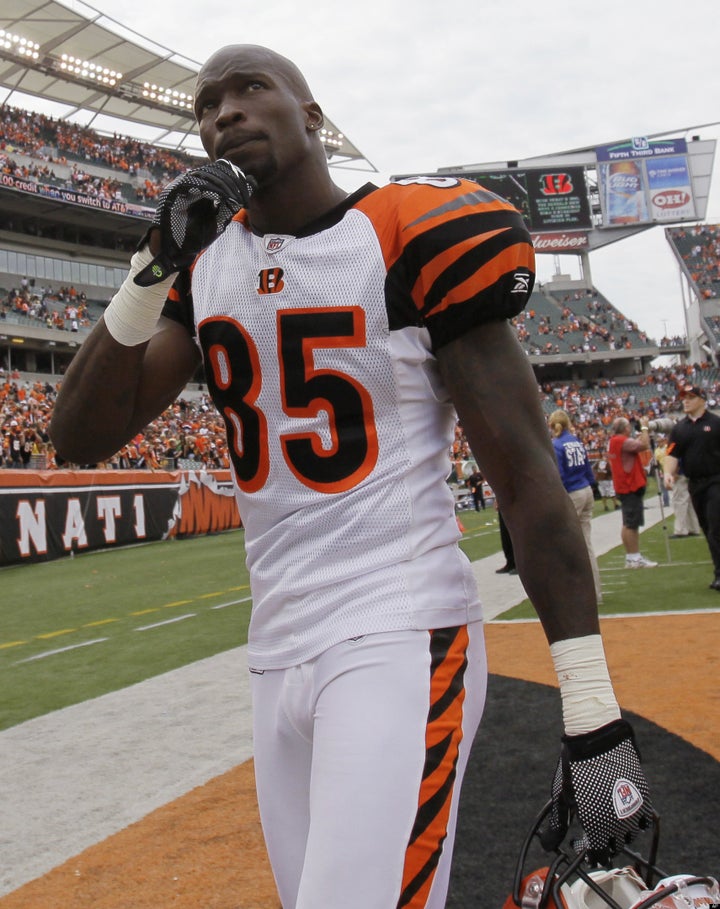 Cincinnati Bengals receiver Chad Ochocinco has his own cereal line, but it turns out the Pro Bowler is promoting more than just a breakfast snack.
The phone number printed on Ochocinco's cereal boxes directs callers to a phone sex line that offers "the sluttiest girls your nasty imagination can dream." The voice who answers the call promises that "me and my ultra-hot girlfriends will do whatever it takes to pleasure you," and the woman does not spare detail when mentioning multiple sexual positions.
The Bengal's cereal promotes Feed the Children, which has the number 888-HELP-FTC. The cereal box, however, displays a slightly different toll-free area code: 800-HELP-FTC.
Due to the error, callers looking to help hungry kids are instead directed to a "nasty girl who will do anything you want."
Related
Popular in the Community