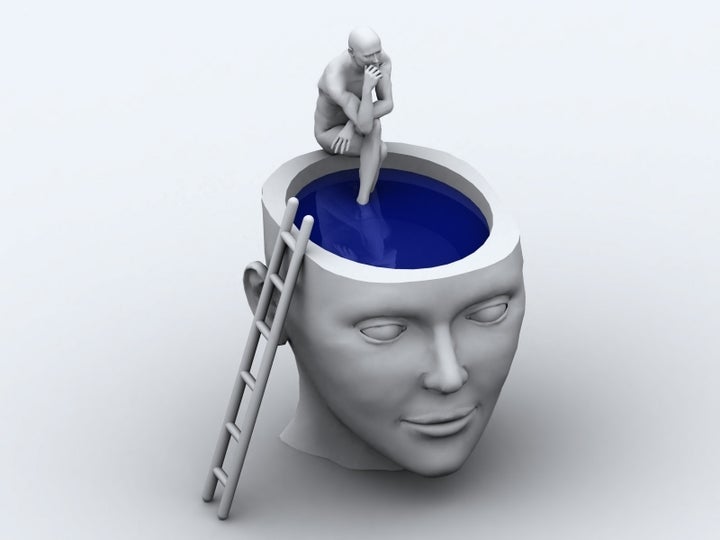 Companies are rendered irrelevant by their scarcity of new thinking not the introduction of new technologies. They stop asking two crucial questions: What else can we do to enhance the customer experience, and what's next on the horizon that will be important for our customers tomorrow?
The beauty of asking these two questions is that the answers can lead you to existing technology.
Finding Success in the Familiar
In 2016, 62.9 percent of the world's population owned a mobile phone. Only 50 percent of that group has access to the internet while 75 percent have access to text according to Aled Miles, CEO of TeleSign.
Since 2005, TeleSign has tapped into the world's growing reliance on mobile text and web-based technology. It powers over 6 billion transactions to more than 200 countries in 87 languages per year. Chances are that you have interacted with TeleSign technology if you have received an appointment reminder via text, participated in a text-like chat, or completed a transaction that requires two-factor authentication.
Miles says, "The rapid growth of mobile devices coupled with the increasing need for security has made texting a powerful communication platform. The phone is, for many people, the most trusted anchor in their experience. It represents and shares their identity in a more secure way than a Social Security number or even a passport."
Here are three lessons you can learn from TeleSign about the importance of how you think in enhancing the customer experience:
1. Use technology to enhance customer's experience not yours. Innovation at TeleSign is an outside in process. It realizes that customers have, as Miles calls it, "liquid expectations." The new expectation created in one industry quickly becomes the expectation in every industry. For creating amazing customer experiences, that includes ease of doing business.
Texting fits the bill as an easy to use communication platform. It is also a technology that can be abused to the point that it alienates consumers. The secret is to maintain, what Miles calls "contextual accuracy."
The best brands, according to the TeleSign CEO, give the right message at the right time in the right way. You willingly accept a text message reminding you of an upcoming appointment because it is contextually relevant. Being bombarded with irrelevant messages, on the other hand, violates your trust and uses the technology for the company's benefit not yours.
It doesn't matter, according to Miles, if you are operating in a B2B or B2C environment, the key is to ask yourself, "What are our customers' customers trying to accomplish?"
2. Protect the customer while removing friction from the transaction. Total revenue from mobile transactions is expected to double between 2015 and 2018. Ease of use will be the driving factor.
Unfortunately, transaction fraud will grow along with overall use. Making it easier for your customers to do business doesn't matter if you expose them to fraud.
Miles believes that everyone should use two-factor authentication to preserve their identity during mobile or web-based transactions. Yet, only 28 percent use this process in any of their online accounts. In other words, people willingly trade the security of their identities for the reduced hassle of skipping an extra step in the login process.
SMS text, the type of service provided by TeleSign, accounts for 86 percent of the second factor authentication that takes place. Despite its popularity, even this technology isn't perfect. TeleSign has responded by taking proactive steps to understand how fraud takes place, reduce the number of fake accounts, and prevent account takeover. Its mobile verification SDK, App Verify, minimizes friction while protecting customers and merchants, while its data intelligence API, Score, helps businesses proactively predict and block fraud during user registration. The on-going effort to provide a frictionless experience while maintaining security occurs when you ask "what else?" That often means thinking about problems your customers have never imagined and then deploying both new and existing technology to solve them.
3. Think at a higher altitude. The foundation for all telecommunications systems is the network. It, like text, doesn't fall into the category of new, "cool" technology … until you think about in new ways.
BICS (Belgacom International Carrier Services), one of the world's largest providers of roaming connectivity, found itself in a market that was squeezed by competition, regulation, and new technology. Its response was acquiring TeleSign in the spring 2017.
Thinking at an altitude higher than their existing products and services allowed BICS and TeleSign to create an end-to-end Communication Platform as a Service (CPaaS). This enables its customers to add features for their customers without having to build backend infrastructure and interfaces. In essence, BICS and TeleSign combined existing technologies to create new ways to enhance customer experiences.
TeleSign's Miles believes that you don't succeed by chasing money. You succeed by chasing service to the customer. Sometimes that chase will lead you to the deployment of existing technologies in new ways. It all starts with how you think.
Randy Pennington is an award-winning author, speaker, and leading authority on helping organizations achieve positive results in a world of accelerating change. To bring Randy to your organization or event, visit www.penningtongroup.com , email info@penningtongroup.com, or call 972.980.9857.
Randy Pennington does not have a financial position in either BICS or TeleSign at this time.
Popular in the Community