Dungey, who started working at ABC in 2004, signed on as president in February 2016, meaning she was in charge of the network when the "Roseanne" revival was approved. ABC would not comment on Dungey's decision to approve new episodes of "Roseanne."
ABC executives gathered for a "heartland strategy" session the day after Donald Trump won the presidential election in November 2016 in an effort to reach out to a broader range of viewers, according to The New York Times. New episodes of "Roseanne," which is about a white, working-class family, were announced shortly after that meeting.
The show's title character was a Trump supporter in the revival, but the new episodes also featured a gender nonconforming character. Roseanne's 9-year-old grandson dressed in traditionally feminine clothing without necessarily identifying as gay or transgender. 
The network's shows had typically featured "well-to-do, well-educated people who are driving very nice cars," she said at a Content Media summit in December 2016. 
"There is definitely still room for that, and we absolutely want to continue to tell those stories because wish-fulfillment is a critical part of what we do as entertainers," Dungey said at that event, according to The Wrap. "But in recent history, we haven't paid enough attention to some of the true realities of what life is like for everyday Americans in our dramas."
But, she said at the time, ABC was proud of its focus on telling stories through the lens of different races, ethnicities, religions and sexual identities.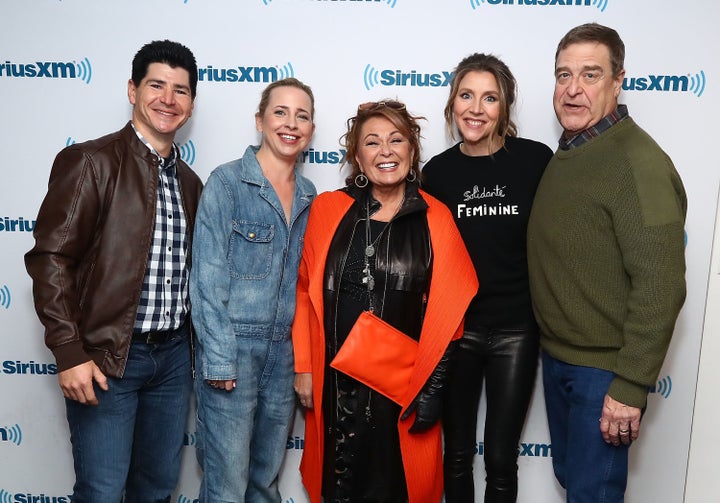 In the two years that Dungey has led ABC, she has publicly supported the idea of increasing diversity and empowering women.
"When I think about the shows that we have on our air, we've been known for a long time for shows that feature strong, dynamic, powerful women at their forefront," Dungey said at a Television Critics Association press event in January. "And we're going to continue with that kind of storytelling. I think that the more that we can show onscreen men and women working together side by side with respect for one another, I think that that's a good message for us to be spreading."
ABC is the most highly rated network among black Americans, according to a YouGov poll published in April. The survey found that more than 80 percent of black Americans have a positive opinion of the network. (The month before the poll was released, Dungey and ABC responded to allegations that an episode of "Black-ish" had been shelved because it addressed the issue of athletes kneeling during the national anthem. The network and show creator said "creative differences," not the topic of athletes protesting police brutality, had led to the episode not airing.)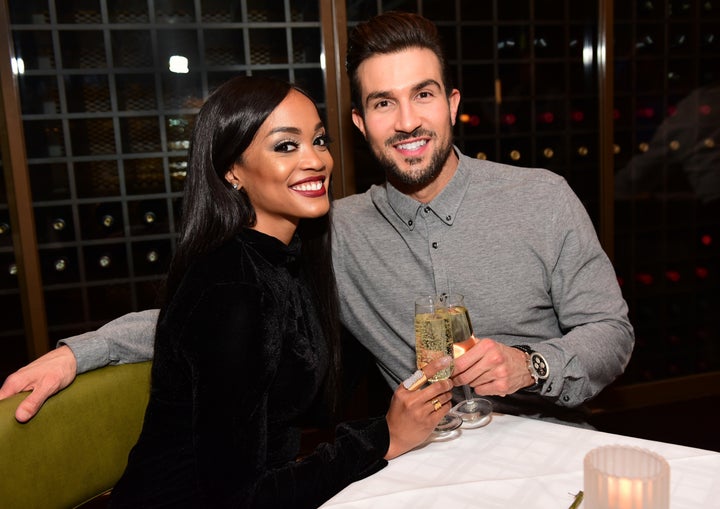 Dungey pushed for ABC to have its first black "Bachelorette," Rachel Lindsay, last year.
"We need to increase the pool of diverse candidates in the beginning," she said about the reality-show franchise during a TCA appearance in 2016. "That is something we really want to put some effort and energy towards." 
Dungey's time at ABC has also been marked by a close working relationship with showrunner Shonda Rhimes. She is crediting with helping "reinvigorate" the medical drama "Grey's Anatomy" partway through its 15-season run, as well as working with Rhimes to develop "Scandal" and "How to Get Away With Murder," which both feature black women as their main characters. 
ABC has also made an effort to promote shows featuring people who are not neurotypical. "The Good Doctor," which premiered last year, is a show whose main character has autism and that has become the network's biggest drama. Although the actor who plays Shaun Murphy does not have autism, the show has been praised for challenging misconceptions about people on the spectrum.  
REAL LIFE. REAL NEWS. REAL VOICES.
Help us tell more of the stories that matter from voices that too often remain unheard.