CHARLOTTESVILLE, Va. ― The facts read like a textbook case of terrorism: A radicalized extremist revved-up on hate rammed his Dodge Challenger into a crowd of U.S. citizens making their voices heard on the streets of an American city. Bodies flew. One killed. Nineteen injured.
But as mourners gathered Wednesday inside a theater near the crash site to celebrate the life of the woman killed in Saturday's attack, the chance that white supremacist James Alex Fields will face a federal terrorism charge was almost non-existent. The problem? Federal law doesn't explicitly provide a domestic terrorism charge.
That could change. HuffPost has learned that, long before Saturday's attack, the Justice Department was working on draft legislation to propose to Congress that would spell out domestic terrorist attacks as a federal crime.
Mary McCord, who served as acting head of the Justice Department's National Security Division until May, told HuffPost the office was working on the draft legislative proposal during the Obama administration, and the work continued in the Trump administration.
Prosecutors can already use an array of state, local and federal laws to charge people who commit acts of violence in domestic terrorism attacks. But McCord said there's value to society in labeling and prosecuting such attacks as domestic terrorism.
"To my mind, with domestic terrorists, there should at least be the option of prosecuting them for domestic terrorism, and putting it on that sort of moral equivalence to international terrorism," McCord said. "Because that's what it is ― it's an act of violence that is done with the intent to intimidate or coerce the population, influence government policy or the conduct of government ― and that's what international terrorists are also trying to do."
The legislative effort apparently is in the early stages, and would need to be vetted by other Justice Department offices outside the National Security Division. As of the time of this article's publication, DOJ hasn't said whether Attorney General Jeff Sessions would support making domestic terrorism a federal crime.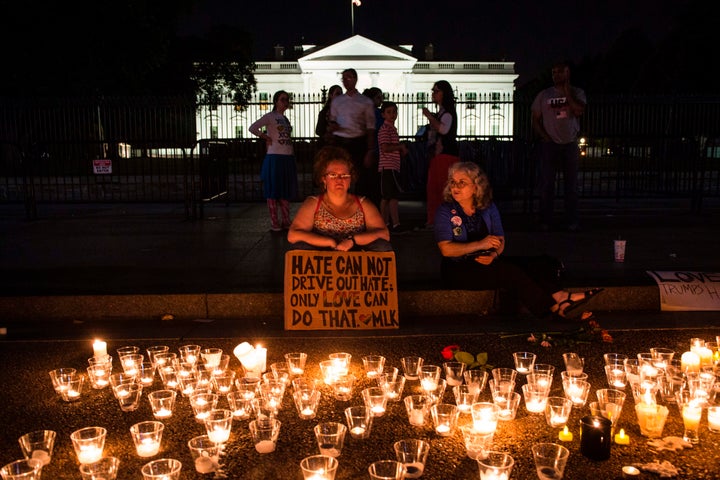 Creating a federal crime of domestic terrorism would alleviate the type of confusion that arose on Monday, when Sessions said that the car-driving white supremacist's attack meets "the definition of domestic terrorism."
There's often uncertainty around the use of the term terrorism, which has distinct legal and colloquial definitions, and many read Sessions' comments as an indication that a terrorism charge was a possibility. But that's not the case: Sessions was referring to the statutory definition of domestic terrorism in the U.S. code, which defines the term, but doesn't specifically criminalize domestic terrorism.
The Charlottesville attack certainly appears to meet the federal definition of domestic terrorism, because it was an act dangerous to human life in violation of criminal laws that appeared to be intended to intimidate or coerce a civilian population, and it occurred within U.S. jurisdiction. That potentially may make it possible for the Justice Department to prosecute a case that ordinarily would be pursued in state courts. But it wouldn't actually mean the driver would face terrorism charges.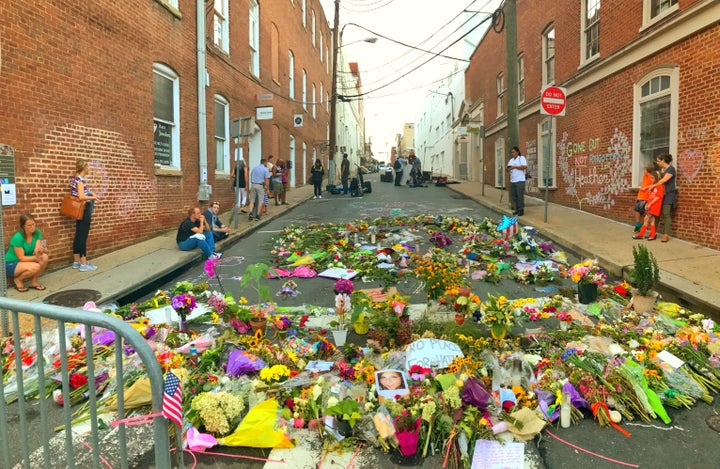 If the car driver was a supporter of ISIS instead of white supremacy, there would be almost no question he'd be facing federal terrorism-related charges. The federal government likely would have immediately seized control of the case. But that's not the case with violent acts that don't have a link to radical Islam.
Under federal law, it is much easier to deploy terrorism-related charges against individuals inspired by radical Islam, because even elements like retweets can be considered material support for a designated foreign terrorist organization. The U.S. does not label domestic extremist groups as terrorist organizations, as banning Americans from supporting U.S.-based organizations would raise First Amendment issues.
Certain acts of terrorism are already illegal under federal law regardless of motivation, including airplane hijacking, the use of particular explosives and weapons, and assassinating a government official. But stabbings and shootings aren't included.
Nor would ramming a car into a crowd of people count as an act of terrorism under federal law. The legal omission is a problem that has come up in other domestic terrorism incidents that have come under federal investigation.
In the case of mass killer Dylan Roof, former FBI Director James Comey was hesitant to describe the Charleston, South Carolina, church shootings as domestic terrorism, though former Attorney General Eric Holder (who was out of office at the time) did describe the attack as terrorism. Former Attorney General Loretta Lynch investigated Roof's attack as a potential act of domestic terrorism, but the federal government ultimately brought only hate crimes charges, which Lynch described as "the original domestic terrorism."
One of the few acts of domestic terrorism to be charged as a terrorism offense by federal prosecutors was the 2012 attack on the Family Research Council, in which Floyd Lee Corkins targeted the organization because of its views on gay marriage. Corkins pleaded guilty to a terrorism charge, but that was only because the District of Columbia had a specific terrorism statute, and in D.C. federal prosecutors can press both federal and local charges.
McCord said there wasn't a specific incident that spurred the National Security Division officials to begin drafting potential legislation. But she said it was an issue that arose whenever there was a domestic terrorism incident.
The timeline of the proposed legislation isn't clear. The Justice Department re-established the Domestic Terrorism Task Force in 2014, and the former head of the National Security Division warned in 2015 that domestic terrorism groups organizing online were a "real threat" to the United States.
Even if proposed legislation makes its way through the Justice Department, it could face an uphill battle in Congress. Focusing the government's efforts on domestic groups has drawn the ire of Republicans in the past, and an ACLU official recently expressed concerns that a domestic terrorism charge posed a threat of "criminalizing ideology, theology and beliefs rather than focusing on specific criminal acts."
Meanwhile, the federal investigation into the attack in Charlottesville continues, with potential hate crimes charges. But there's a chance the federal government will ultimately allow state officials take the lead in court. Sessions told NBC News on Wednesday that Virginia may "have the best charges" to bring against Fields.
America does not do a good job of tracking incidents of hate and bias. We need your help to create a database of such incidents across the country, so we all know what's going on. Tell us your story.
Sign up for the HuffPost Must Reads newsletter. Each Sunday, we will bring you the best original reporting, long form writing and breaking news from The Huffington Post and around the web, plus behind-the-scenes looks at how it's all made. Click here to sign up!
Support HuffPost
The Stakes Have Never Been Higher
Popular in the Community