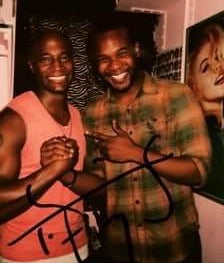 Actor Che Holloway has wowed audiences and critics alike through his memorable turn as a cop dealing with racial prejudice in the satirical web series Dark Justice, and through his powerful depiction of an ex-con who's forced to return to his former criminal lifestyle in an attempt to save his family in the four-part thriller Pressure.
Born in Rochester, New York, Holloway began chasing his dreams during his teenage years at Rochester's School of The Arts. It was during that time that he saw the profession as more than just an escape from his own personal troubles with weight and self-esteem.
The discipline and dedication required by acting and the rush of performing in front of audiences gave Holloway the confidence he needed to turn his life around. In addition, Holloway learned the importance of keeping a cool head amid the inevitable highs and lows that come with being a performer.
"Acting has helped me the most in the development of tougher skin. Dealing with rejection is a big part of the job. Exploring the realities of different characters helped me to get in touch with my own reality, and (that) helped me to make some healthier changes," says Holloway. "I learned that it is an impossible task to please everyone and to be accepted by everyone, and that the only opinion that really matters is your own opinion."
Holloway began to cultivate his talents on perhaps the most unforgiving, yet rewarding platform any actor can face: the stage. In addition to performing in adaptations of classic plays like Lorraine Hansberry's A Raisin In The Sun, Michael V. Gazzo's A Hatful of Rain, and Sophocles' Antigone, Holloway's gripping portrayal of Tom Robinson in a regional New York production of Harper Lee's To Kill A Mockingbird provided him with the toughest test of his skills.
"The amount of hurt this man (Robinson) was feeling and going through took a considerable toll on me, especially after week 6 of that infamous intense court scene," Holloway says. "The rewarding aspects (of performing), though, outweigh the challenges. Being an actor means using your gift to take people on a journey. We're like tour guides, but in the world of imagination."
After continuing his studies at New York City's American Musical and Dramatic Academy from 2010-11, an unexpected breakthrough arose for Holloway as his first major TV role came in an episode of the OWN (Oprah Winfrey Network) series Unfaithful. It was an opportunity that also provided the actor with much-needed experience in front of the camera.
"A good friend of mine mentioned that the lead actor dropped out, and they needed someone similar to his type to fill the spot as soon as possible," remembers Holloway. More recently, Holloway has been front and center in two web series that demonstrate his versatility as an actor. First came Dark Justice, a comedy/satire featuring Holloway as Amir Johnson, a cop who comes face to face with systemic racism in an all-white small town police department. With violent confrontations between African-Americans and police making headlines, Holloway feels that Dark Justice could not be more timely.
"I felt compelled (to join Dark Justice) because of the genius of writing and the timing of the project with racially charged tensions in America today," Holloway says. The cool thing about Dark Justice (written and directed by Mike Gerbino) is that it isn't an attack on police, but rather a play on people's perception of police, and vice versa."
Created, written and directed by Reggie Altidor, Pressure stars Holloway as Rondell, a man who's struggling to rebuild his life and relationships after being released from prison. When his plans to go straight are thwarted by his two vengeful brothers (Chris, played by Mike Lowe, and Mike, played by Romeo Willis), he risks everything - including his freedom - to save himself and his family from being their next victims.
Having grown up amid the dangers of inner-city Rochester, Holloway found tremendous personal meaning in Pressure's story, and in the journey of its protagonist. "It was challenging giving a lot of myself to the character (Rondell), and feeling what it was like to have no other options. However, it was extremely rewarding to know that I was able to delve into the mindset of such a troubled character. The cast and crew of Pressure were amazing to work with. Being involved in this project helped me to refrain from judging people based on their situations, but rather on their character."
Holloway will continue to pursue his passion for acting in his upcoming roles in the new short films Cherophobia and Dear Darkening Ground, plus his continued portrayal of Amir in season 2 of Dark Justice. Through his experience, Holloway encourages those who are already pursuing excellence in the craft, plus those who aspire to do so, to focus on achieving their dreams while not letting setbacks and self-doubt be stumbling blocks.
"Listen to your heart, and believe in yourself. It's cheesy, I know, but it's so very valid. Don't allow other people's insecurities to cloud your judgement. Each journey is unique and so is your story. So often people can get lost in other people's success and begin to doubt themselves. Don't. Let it drive you, instead."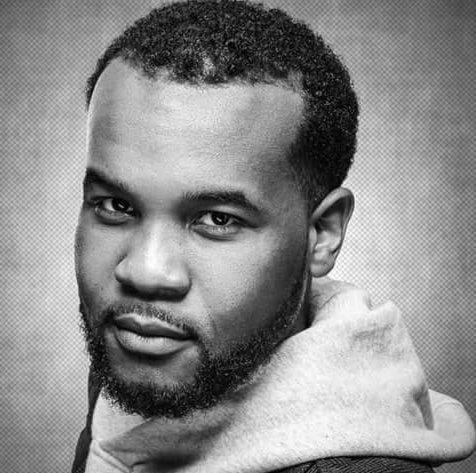 Calling all HuffPost superfans!
Sign up for membership to become a founding member and help shape HuffPost's next chapter
This post was published on the now-closed HuffPost Contributor platform. Contributors control their own work and posted freely to our site. If you need to flag this entry as abusive,
send us an email
.