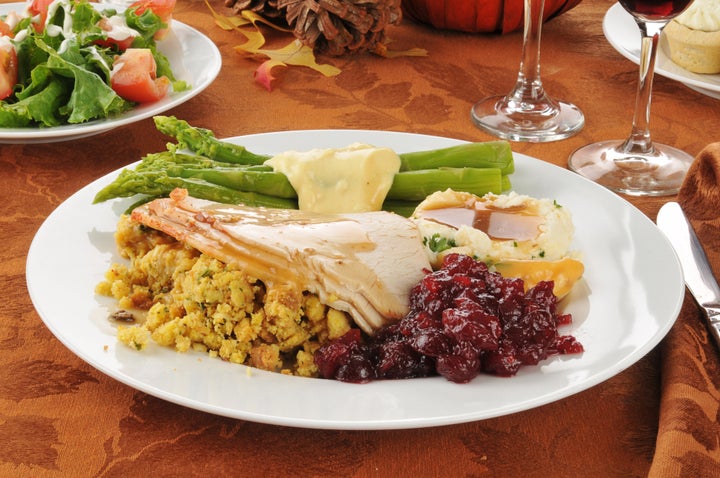 Those hoping to save a couple bucks on a last-minute Thanksgiving meal may want to shop at Target, which beat Walmart for the cheaper turkey dinner.
Bloomberg Industries conducted a study of 15 retailers and determined that a Thanksgiving turkey dinner from Target is cheaper than one from retail competitor Walmart. An 18-item meal, including turkey, cranberries, onions, corn, pumpkin and heavy cream, from Target costs $45.48. The same dinner goes for $52.31 at Walmart, $70.18 at Whole Foods Market and $70.82 at Acme, owned by Supervalu Inc.
"Target has been pretty clear, through their actions, that they want to have a very competitive holiday season so it's not surprising that it translated over to food," analyst Jennifer Bartashus said in an interview with Bloomberg. While Target is "clearly trying to bolster sales with promotions," Walmart offers "everyday low prices" without those special discounts.
However, the cheapest Thanksgiving meal can be bought at Sam's Club, a membership-only warehouse store owned by Walmart Stores, Inc. There, a turkey dinner can be purchased for just $36.39.
Discounts aside, the overall cost for a Thanksgiving meal is up this year.
The average cost of a 10-person turkey dinner this Thanksgiving is $49.48, according to an American Farm Bureau Federation study. This is up 28 cents from last year and is the highest average price calculated in the past 26 years.
Some think it's still reasonable. "At just under $5 per person, the cost of this year's meal remains a bargain," AFBF President Bob Stallman, a rice and cattle producer from Texas, said in an interview with the AFBF.
"Our diverse farm and ranch families are honored to produce the food from our nation's land for family Thanksgiving celebrations," he added. "During this holiday season, I am encouraging farmers and ranchers to reach out to consumers in-person or through social media, to answer questions about the food that they grow or the livestock and poultry they raise."
Check out the list of 15 retailers and the cost of Thanksgiving dinners, from most to least expensive, compiled by Bloomberg Industries Food Retail Analyst Jennifer Bartashus:
The Fresh Market
Acme
Whole Foods
Fairway
Trader Joe's
ShopRite
Wal-Mart
Stop & Shop
Save-A-Lot
Target
BJ's
Aldi
Bottom Dollar
Costco
Sam's Club
Related