Education advocates in Chicago claim that recently announced budget cuts will force some schools to choose between two necessary resources: teachers or toilet paper.
Protestors see the fact that some schools will be forced to reduce toilet paper supplies as representative of how detrimental the budget cuts will be. On Tuesday night, outside an event where Chicago Public Schools CEO Barbara Byrd-Bennett was speaking, activists held a toilet paper drive to raise awareness of the issue.
Teachers and parents also picketed outside of the Tuesday event, reports My Fox Chicago.
The Daily Kos reports that the activists promoted a twitter hashtag, #CPSWipes, which was attached to tweets railing against the cuts and lashing out against Chicago Mayor Rahm Emanuel (D).
"The stars are aligned for Chicago to make a dramatic difference in the way we educate our children," said Byrd-Bennett, according to the Chicago Tribune.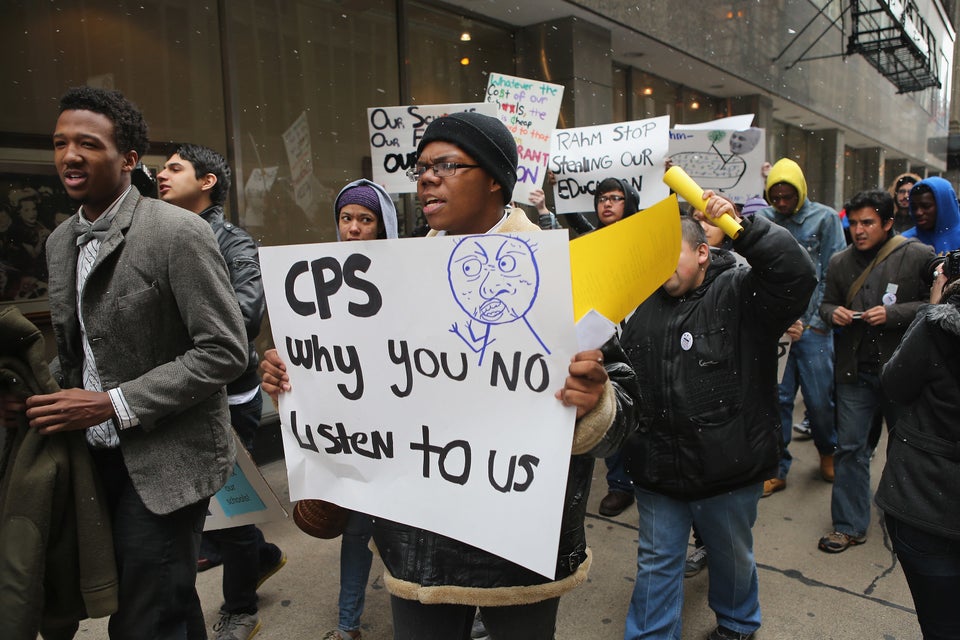 Chicago School Closings
Popular in the Community