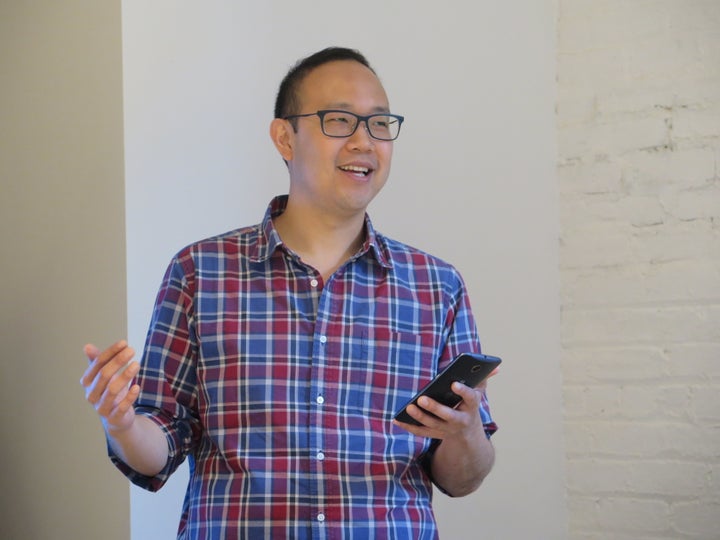 When it comes to employee perks, the startup Boxed is clearly thinking outside of the cardboard containers for which it's named.
Boxed CEO Chieh Huang announced last week that the company will pay for employees' weddings, up to $20,000.
Last year the company, an online Costco-like retailer, said it would pay for employees' kids to attend college. As of this September, Boxed is footing tuition bills for five students, including one who's headed to Brown University in September.
"Free snacks get old," Huang told The Huffington Post, explaining that college and weddings are more important than the happy hours, snacks and ping-pong tables you'd find at other startups. "I just want to do the stuff that really matters."
The wedding perk wasn't just some lavish benefit dreamed up inside Huang's office. It happened because one of the startup's workers needed help.
Marcel Graham, a 26-year-old packer in the company's Edison, New Jersey, fulfillment center had been working 7 days a week, two shifts a day to save for his wedding. But he wound up spending his savings to help pay his mother's medical bills. With his wedding coming up, he felt desperate. He recently cried at work on the warehouse floor.
Huang called him that night to find out what was going on. "We had to step in and do the right thing," Huang told HuffPost.
He pointed out that at most companies, if the boss needs you -- to pull an all-nighter, work extra shifts, etc. -- most workers will step up. If you reverse the scenario, though, most employers aren't there for their workers. "If someone is in a life-altering situation, most companies will not help them," Huang said.
Huang arranged to bring Graham's fiancee, Tara Aucoin, to the fulfillment center and announced the new wedding perk to everyone there.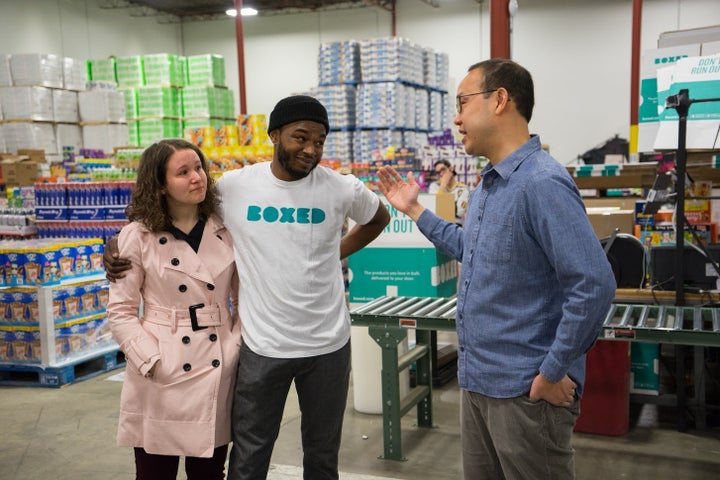 "It was overwhelming, that Boxed would pay for my wedding," Graham said in a press release. "I was in tears, and so was my fiancee. It just makes me feel that they appreciate my work here."
HuffPost asked Huang why he wouldn't just give workers like Graham a raise, erasing the need to get help with weddings or school tuition. He said a raise wouldn't be enough.
"Even if we doubled wages, they wouldn't be able to pay" for college tuition or weddings, he said.
The 34-year-old Huang, who spent roughly $14,000 on his own wedding about six years ago, said he is aware of about four more weddings coming up, three involving workers in the company's fulfillment centers.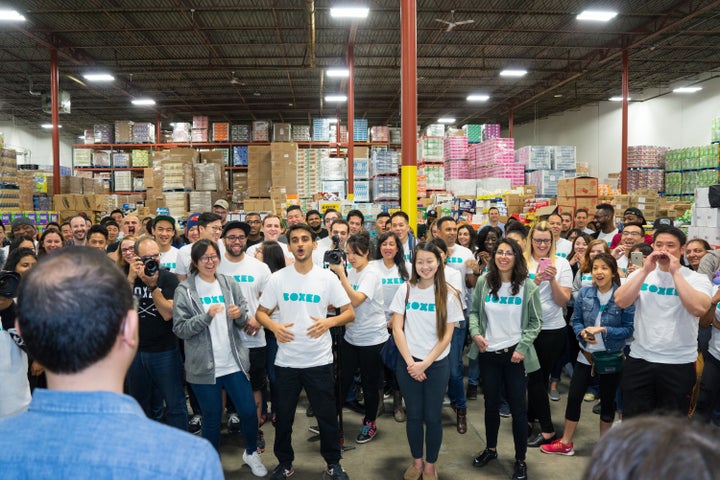 Boxed, which Fortune dubbed the "millennial Costco," recently raised $100 million and this week announced an investment from American Express. Ultimately, Huang said he'd like to take the company public.
When it comes to treating employees well, Boxed seems to have taken a cue from the very company it seeks to "disrupt." Costco is known for paying its hourly workers well and treating them with respect.
Boxed employees have more in common with Costco workers than they do with the highly paid and perked up employees of Silicon Valley companies who pull in six figures and likely don't need much help with weddings or anything else. Many of Boxed's approximately 125 employees work in fulfillment centers, making an average of $14 an hour.
Boxed gives these hourly workers the same benefits as salaried ones. They are very good benefits, including health insurance and -- notably -- unlimited sick time and vacation time.
Parental leave is unlimited, as well. And unlike Netflix, which calls its 12-month leave policy "unlimited," there's no maximum, Huang said. He leaves it up to workers to decide how much time is right.
"I remind everyone that this is a system of trust. You don't want to be the person that messes it up for everyone. You can't, like, fuck off to Nepal for six weeks without telling anyone."
The longest parental leave taken so far was a little over seven months, he said. And "she's gonna be pregnant again soon," Huang said this woman told him. "If she needs another seven or eight months, then so be it."
Only two people have ever left the company, Huang added.
Related