There is nothing better than healthy, nourishing food. Especially if it's free.
Thousands of people across China flocked to their region's Buddhist temples on Sunday to take part in the Laba Festival, which is celebrated on the eighth day of the 12th month of the Chinese calendar.
"La" is the name of that month, while "ba" is the Chinese word for "eight." The celebration was originally a time for people to give sacrifices to their ancestors and pray for good harvest and health.
As part of the festivities, many Buddhist monks gave the temples' visitors bowls of congee, or rice porridge, a meal that typically consists of rice, water and other flavorings. The practice originated from the 10th-century Song dynasty, when royal families distributed congee to the poor, according to state broadcaster China Central Television.
Laba congee contains eight kinds of grains and cereals and 18 types of nuts and dried fruits. Eight is a lucky number in Chinese culture, representing wealth and fortune, and 18 represents the 18 arhats, or Buddhist disciples who have attained enlightenment.
Take a look at revelers across the country getting their fill of delicious congee.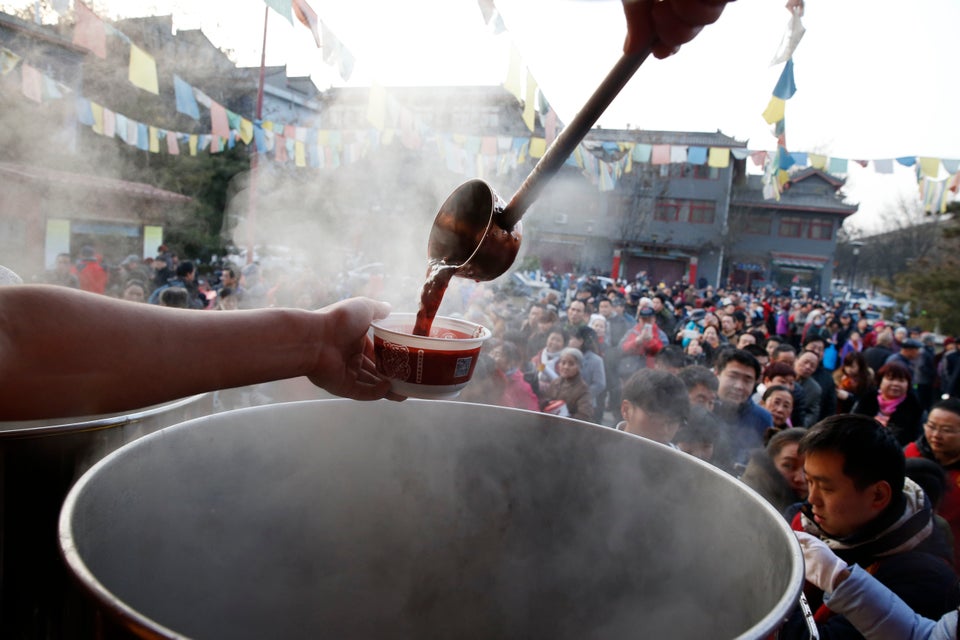 ChinaFotoPress/Getty Images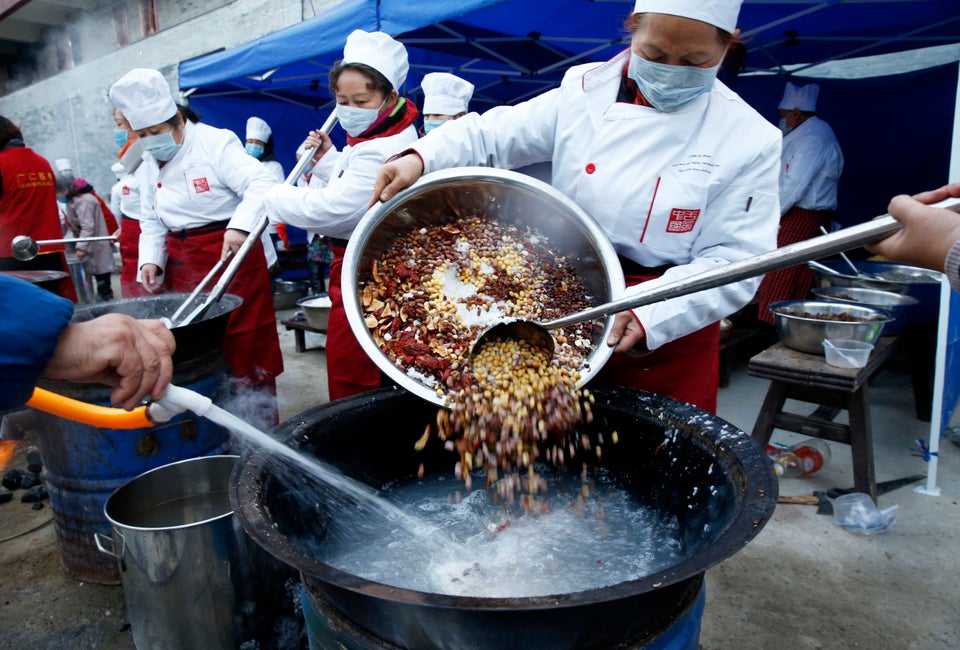 ChinaFotoPress/Getty Images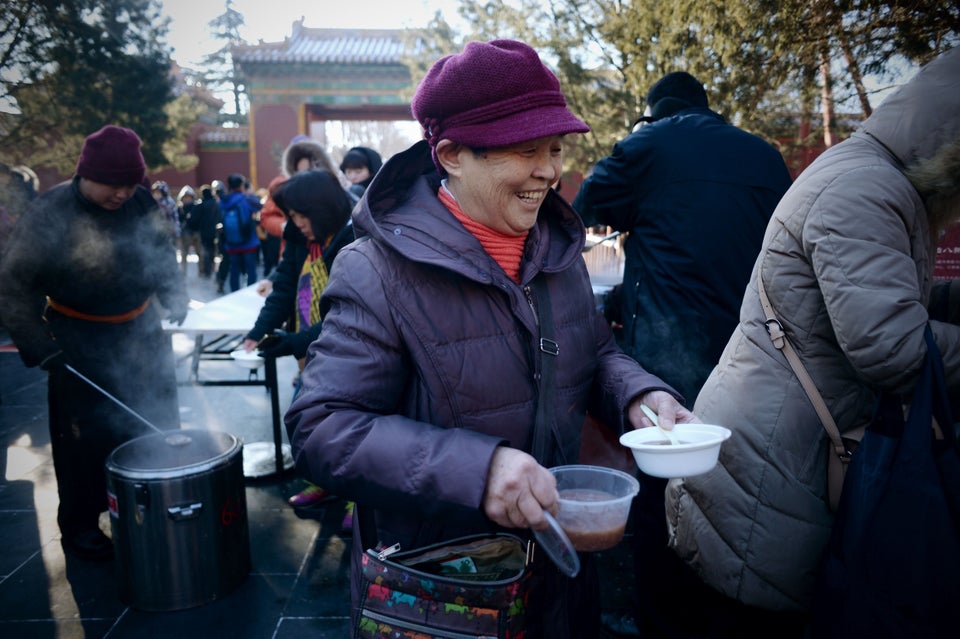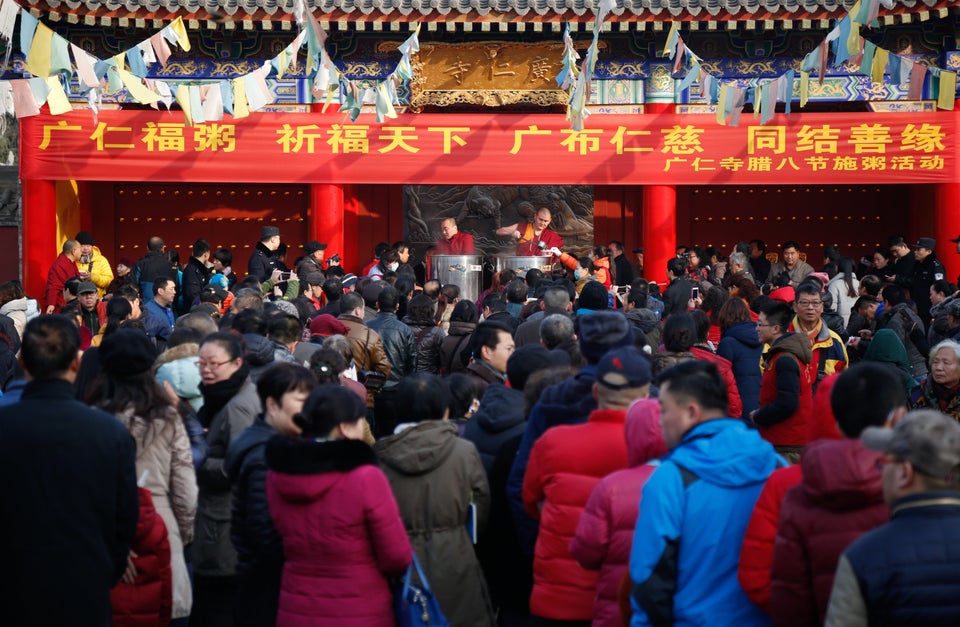 ChinaFotoPress/Getty Images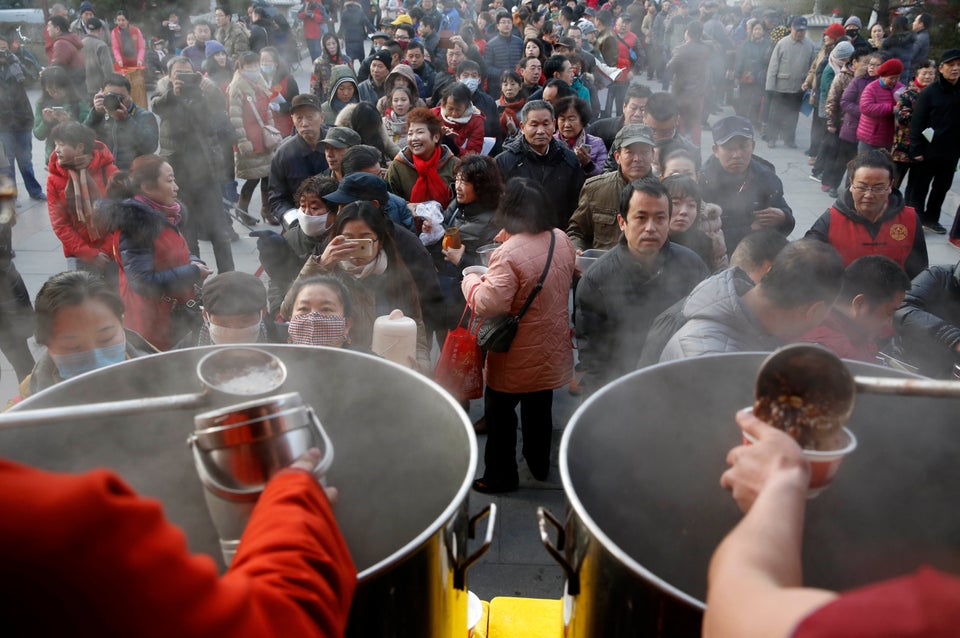 ChinaFotoPress/Getty Images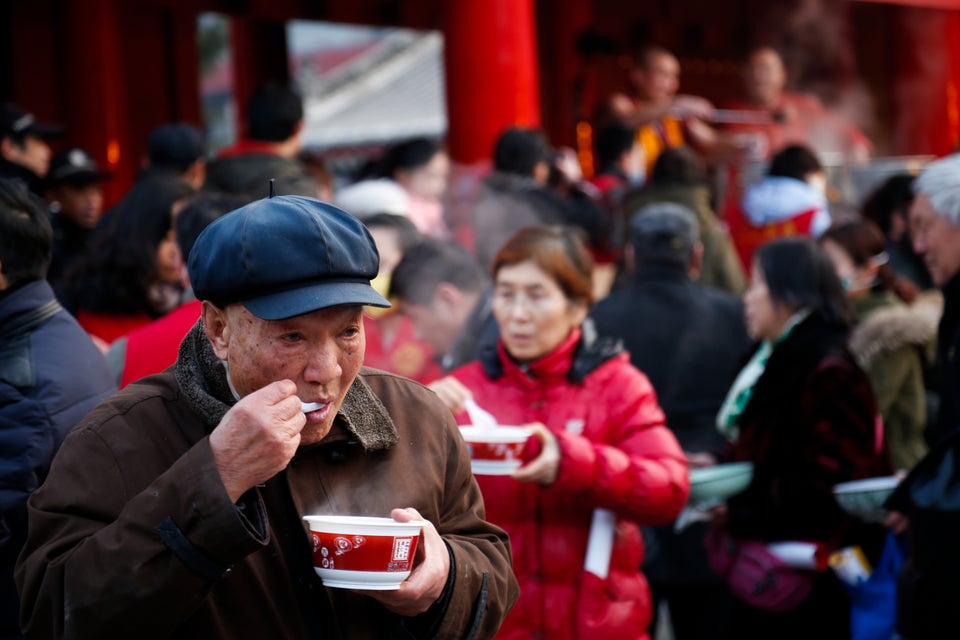 ChinaFotoPress/Getty Images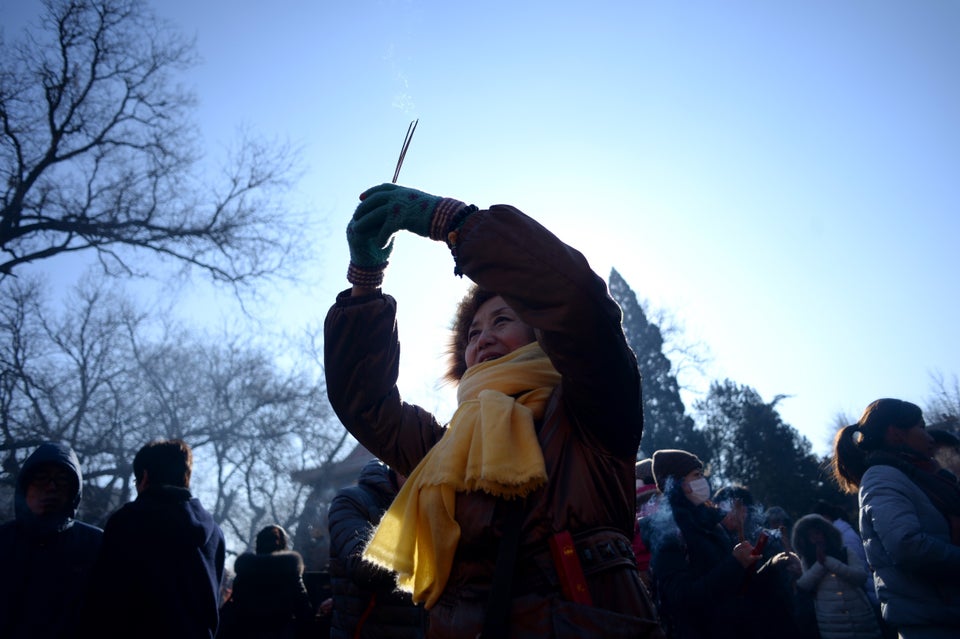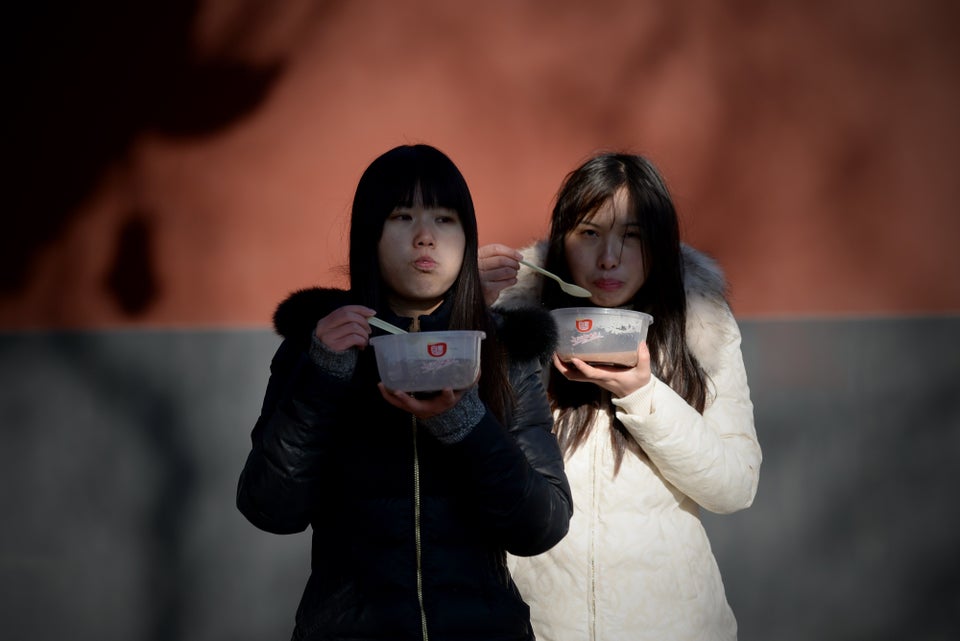 WANG ZHAO via Getty Images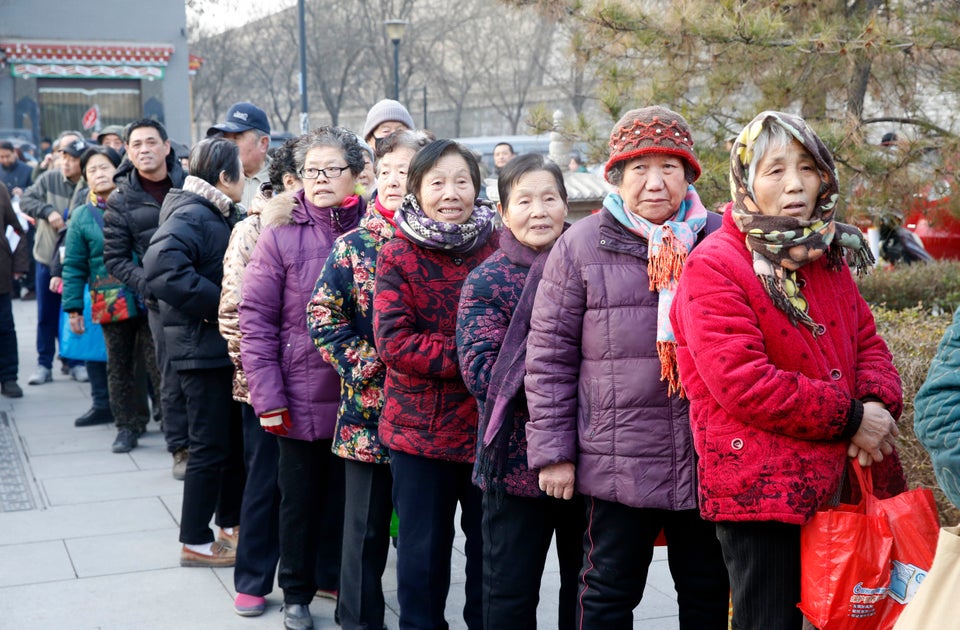 ChinaFotoPress via Getty Images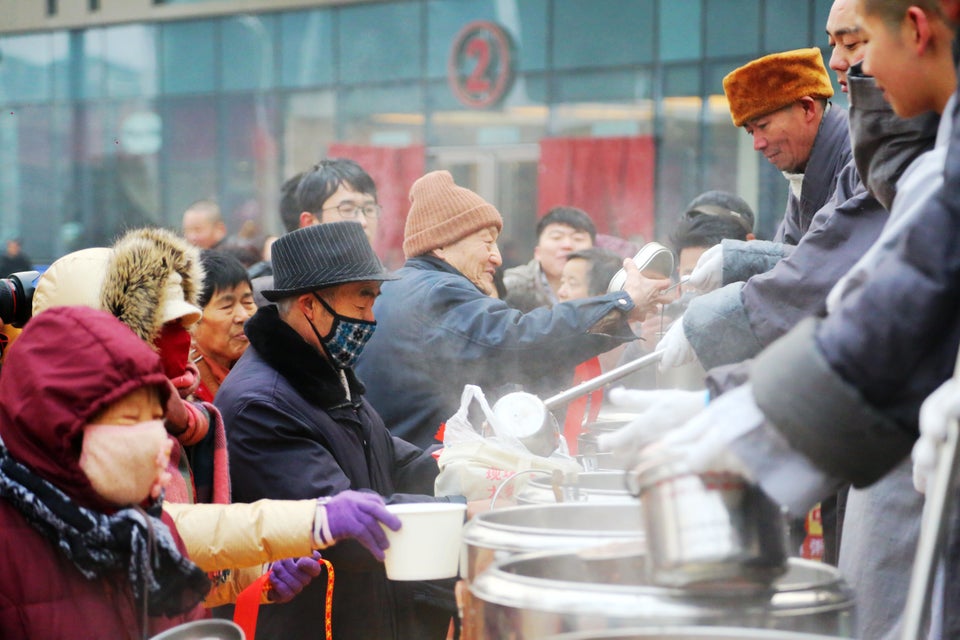 ChinaFotoPress via Getty Images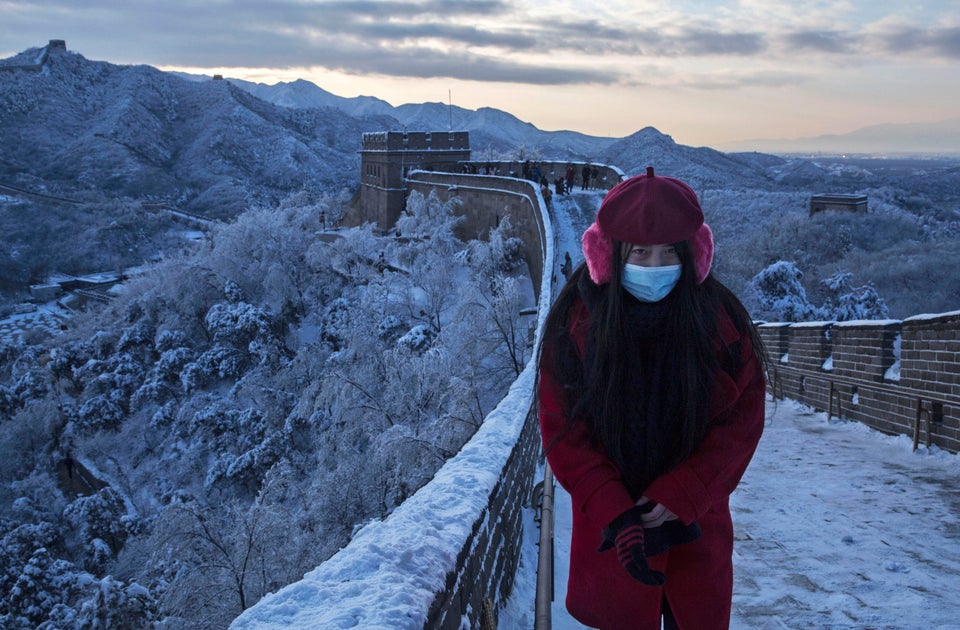 Daily Life In China
Related
Popular in the Community