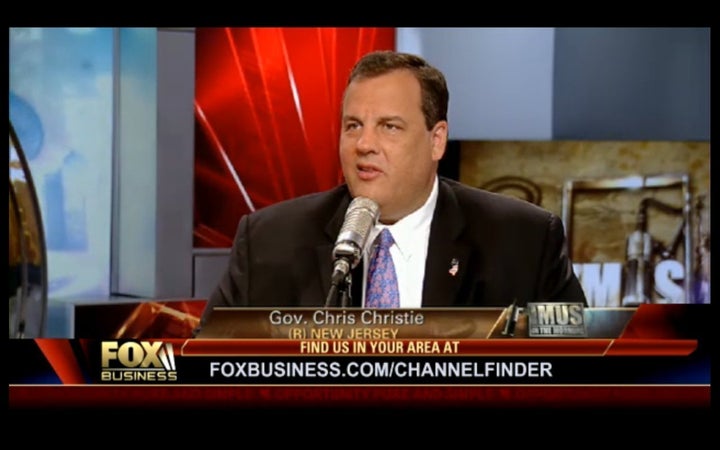 New Jersey Gov. Chris Christie (R), an up-and-coming star in the GOP, said Tuesday that he there was "no way" he'd run for President in 2012.
Christie, who won a decisive victory over incumbent Gov. Jon Corzine last year, has been making waves as a poster child for a new brand of conservative politician, but on Don Imus's Fox Business show Tuesday he tried to put to rest any hopes of his 2012 presidential aspirations.
IMUS: You're not gonna run for President, definitely?

CHRISTIE: No, no. Come on. Look at me. Me for President? Come on, seriously. No way. No way.

I mean, I know I've heard all these weasel words that other people use 'Well, I have no plans right now', 'I don't think that would be something I would like to do'.

I'm looking at you: No, ain't happening. Not doing it.

IMUS: Something in your background that would come out you're worried about?

CHRISTIE: Oh, let me tell you something, Don. You and I could have an off-air conversation about that. That would be quite a conversation. I don't feel like getting in an airplane in November or December for the next two years of my life. It's just not what I want to do and I love this job.
Gov. Christie also discussed his weight with Imus, who last year notoriously called Christie "fat."
Imus mentioned that Christie had lost a lot of weight, though Christie humbly likened it to "throwing a couple deck chairs off of the Titanic."
Watch Gov. Chris Christie on Don Imus's show:
Popular in the Community