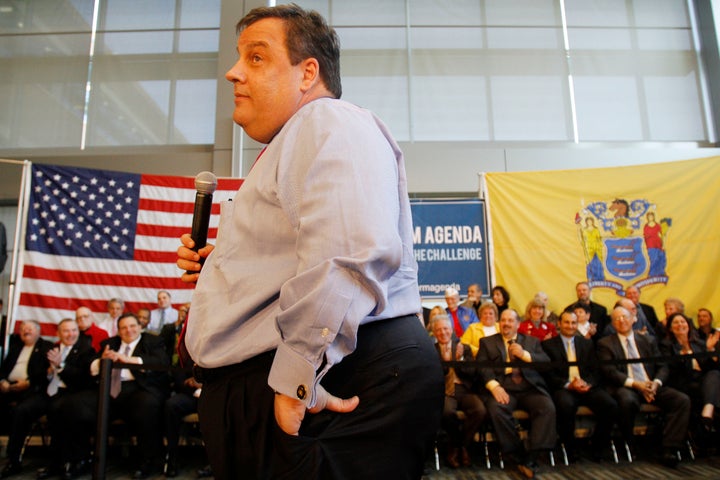 Gov. Chris Christie (R-NJ) yanked $420,000 in tax credits away from the MTV reality-show "Jersey Shore" on Monday.
"I have no interest in policing the content of such projects," Christie wrote in a letter to the New Jersey Economic Development Authority informing them of his veto. "However, as chief executive I am duty-bound to ensure that taxpayers are not footing a $420,000 bill for a project which does nothing more than perpetuate misconceptions about the state and its citizens."
The tax credits came from a program aimed at encouraging more TV shows and movies to be filmed in the state as an economic development initiative. The show, which is the most widely watched program in MTV's history, was originally approved for tax credits in 2009.
Local officials in Seaside Heights said there had been a boost in economic activity, but Christie has been a vocal critic of the tax program as a whole and the show in particular, and said he was surprised when he first learned "Jersey Shore" was receiving so much in tax credits.
He said he received calls from a national coalition of Italian-Americans to veto the tax credits.
Christie's decision received the support of state lawmakers on both sides of the aisle Monday.
"I can't believe we are paying for fake tanning for 'Snooki' and 'The Situation', and I am not even sure $420,000 covers that," said State Rep. Declan O'Scanlon (R-Monmouth).
State Sen. Joe Vitale (D-Middlesex) told the New Jersey Star-Ledger that "This is a show that uses bigoted remarks," and said he was glad the governor exercised his veto power.
Read Christie's letter below:
Popular in the Community