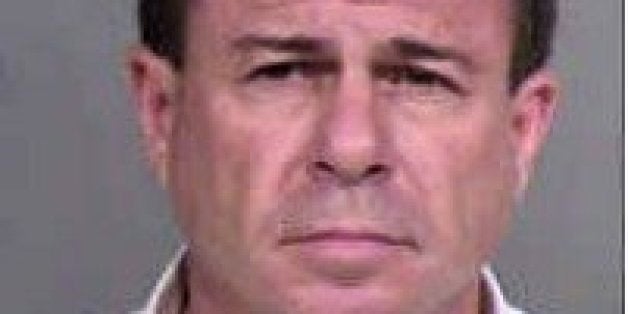 An Arizona man was arrested last week after police say he branded his initials on his girlfriend's vaginal area.
Christopher Jackson, 49, allegedly used a branding tool and a butane torch to burn the initials "CJ" onto his girlfriend while she was passed out, KSAZ reported.
Authorities say the incident happened back in May, but the victim only recently came forward. She told police she had been too scared to come forward sooner.
Court records describe Jackson asking his girlfriend to go out dancing after a baseball game. When his girlfriend said she was too tired, Jackson allegedly offered her pills to stay awake, but she ended up passing out.
She awoke in severe pain in Jackson's bed. She told police that Jackson had "bragged" to her that he'd done that to other girlfriends in the past, and explained that he wanted to do the same thing to her because "her vagina was his," court documents state.
Police searched Jackson's home and allegedly found his butane torch and brand, according to Phoenix New Times.
"I'm not sure everything that goes on over there, but we've had enough run-ins with him, so I'm not sure it's a big surprise to me," said neighbor Kelvin Stevens.
Jackson was booked into jail on a charge of aggravated assault with serious physical injury.

Popular in the Community