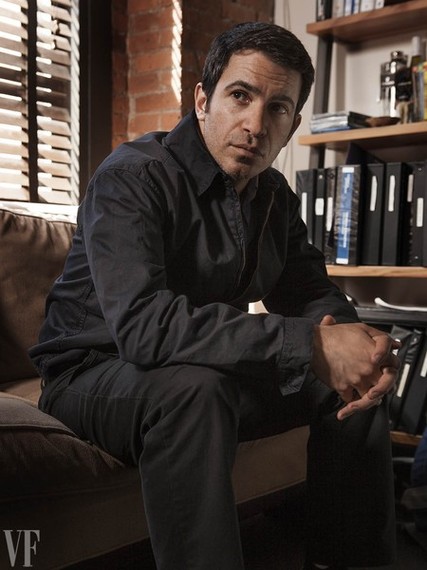 His acting career is percolating nicely -- featured role on a hit sitcom, parts in Oscar-winning films such as Argo and respected series such as The Newsroom -- but Chris Messina couldn't pass up the opportunity to direct a film of his own.
"It's something I always wanted to do," Messina, 40, says in telephone interview. "I did a lot of small, black-box theater in New York when I was starting out. I'd get a group of actors together to do workshops and readings. And I ended up directing three or four productions.
"As I've found a way I wanted to work as an actor, I had the longing to have the experience all the time. I decided to create a space or a playground for me and other actors to do just that."
The film, Alex of Venice, opening tomorrow (4/17/15), stars Mary Elizabeth Winstead in the title role: an environmental lawyer living near the beach in Los Angeles. Her job is her life - at least until the day that her husband, George (Messina), announces that he's had it with being the housewife and walks out.
Now Alex is left tending her social anxious 10-year-old and her aging-actor father (Don Johnson), who may be having more than simple memory problems when it comes to learning lines. Plus she's in the middle of a career-making or breaking case - and, once her husband leaves, she finds herself drawn to the charming defendant in the case (Derek Luke).
The clueless workaholic parent, suddenly forced to master the domestic arts, is a trope - but usually, that central character (who learns to appreciate life over work) is a man.
"I wasn't necessarily looking for a story about a woman," he says. "But this script spoke to me. The story deals with change. Some characters change because they've decided to, others have change thrust upon them. It's all of their stories.
This interview continues on my website.
Popular in the Community