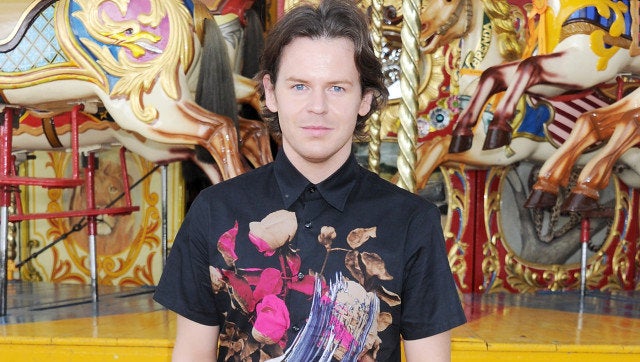 UPDATE: Turns out, it was too good to be true. A Christopher Kane spokesman denied the speculation to WWD today in a statement. "Rumors surrounding Christopher Kane's appointment as creative director of Balenciaga are unfounded," Kane's camp said. So who is heading to Balenciaga now? Will it be Alexander Wang? Mary Katrantzou? Your guess is as good as ours.
Lucky for us, the rumor mill has provided a quick answer: Christopher Kane. That's right, the popular Scot designer will helm Balenciaga -- according to Grazia France and Le Nouvel Observateur, that is. Although both French publications are pretty reputable, neither Kane nor PPR, Balenciaga's parent company, have confirmed the news.
If this is true, the turnaround will be fairly quick. Ghesquière's final day with the heritage brand is Nov. 30, and the reports are saying that Kane will step in just a day later on Dec. 1. But don't get too excited just yet. With no official confirmation, we're still left to ponder the short list of possible replacements provided by WWD's sources. Brit designers Mary Katrantzou, J.W. Anderson and Thomas Tait all make the list, and Joseph Altuzarra and Alexander Wang were the two American names mentioned.
So why do we hope it's Kane? The 30-year-old's multi-dimensional shows during London Fashion Week always provide us with something to mull over -- nothing is ever as it seems. And don't trust our opinion. Kate Middleton, Alexa Chung and Emma Watson all have stepped out in his classic yet subtly daring designs. The Central Saint Martins grad was even handpicked by Donatella Versace to bring the Italian house's diffusion line, Versus, back to life. To top off all of that, he's also been touted as a wunderkind by Anna Wintour, so his impressive future has pretty much been set in stone.
Like we said though, we're not holding our breath just yet. We're still looking out for any official confirmation that Christopher Kane is, in fact, the new creative director at Balenciaga. But even if it's true, we're still left with one question: where is Nicolas Ghesquière off to? Stay tuned!
Would you be happy if the Christopher Kane news is confirmed? Who else would you like to see at the helm of Balenciaga?
Check out Balenciaga's acclaimed spring 2013 from Paris Fashion Week. Do you think Christopher Kane will continue to impress at his rumored new job?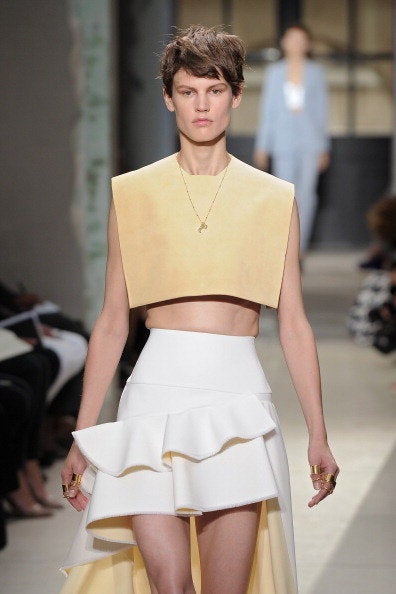 Balenciaga Spring 2013
Related