CLEVELAND ― Silver-plated watches, golden rings and ornate crosses line the showcases at the Viejo San Juan jewelry store on this city's heavily Hispanic west side. But Alejandra Pagan, who often runs the store her Puerto Rican-born parents founded 16 years ago, says the most distinctive item in the store costs only $15.
The azabache, a bracelet bearing a tiny black fist that Puerto Ricans traditionally give to newborns to ward off "the evil eye," is one of her biggest sellers.
"We're the only jewelry store that carries it in this area," Pagan, 28, told The Huffington Post. "That's a big one for us."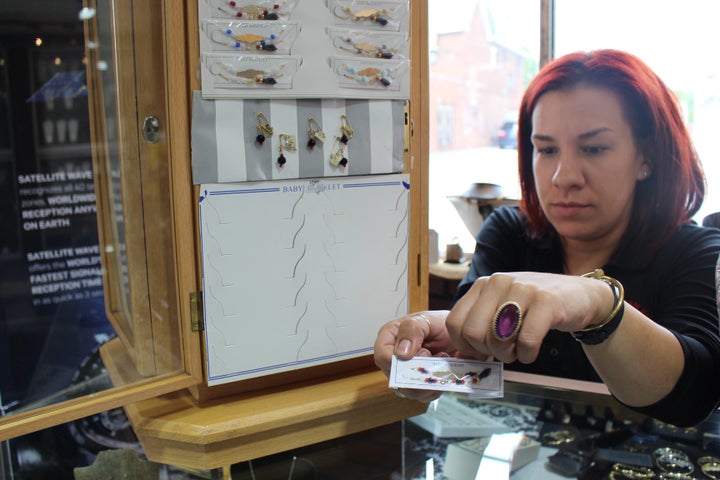 When the Republican National Committee unveiled its most harshly anti-immigrant platform in recent history on Monday, it did so in a city that has pushed hard in recent years to attract newcomers instead of repel them.
Like other midwestern cities, Cleveland was once a symbol of the American dream, a place where blue-collar jobs could provide a comfortable life. But much of the population disappeared as industrial jobs did, leaving parts of the city dilapidated.
Now, a growing coalition of local politicians, business leaders and activists are looking to diversify and revive the city. Cleveland is actively seeking newcomers, whether immigrants, refugees or Puerto Ricans fleeing the island's debt crisis.
For many, the Pagan family symbolizes a new kind of success story that the city should work to replicate.
Pagan's parents were born in Puerto Rico, but moved to Ohio when Alejandra was 2 years old, after a stint in New Jersey. Her mother and aunt both own beauty salons down the street from Viejo San Juan. Their combined operations employ eight people ― less than a factory, but still a gain for the city.
But that growing figure still falls short of Joe Cimperman's goal. The former Democratic city councilman now serves as executive director of Global Cleveland ― a nongovernmental organization that offers services to people who are new to the city, including immigrants, refugees and transplants from other states. He hopes to see the number of refugees who relocate to Cleveland triple in the near future.
"We want to see more Syrians, we want to see more Congolese, we want to see more Eritreans," Cimperman told HuffPost, contending that immigrants who move to Cleveland would encourage their relatives in more expensive areas like New York City and San Francisco to follow suit. "There is a direct correlation between our innovative, industrial and economic prowess and the diversity of people who come here."
The welcoming attitude expressed by many in Cleveland sharply contradicts the RNC's newly adopted platform. That document echoed presumptive GOP presidential nominee Donald Trump's call for a wall that "must cover the entirety of the southern border and must be sufficient to stop both vehicular and pedestrian traffic." The platform also refers to undocumented immigrants as "illegal aliens" ― a term widely viewed by Latinos as offensive ― and calls for withholding federal funds for cities that decline to use local resources to enforce federal immigration law.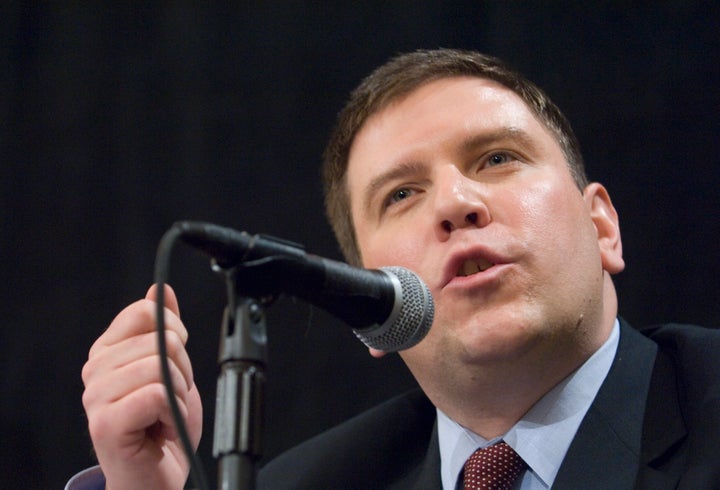 Cimperman, whose mother emigrated from Slovenia, acknowledged his views weren't popular with the Republican leaders gathering a few blocks away from his downtown office. Still, he said the GOP convention offers an opportunity for debate and that strident views might help prod people with a more neutral position to join the discussion.
Nevertheless, Hispanic leaders along the political spectrum here feel unnerved by the GOP's decision to elevate Trump to the head of the party.
Rev. Omar Medina was born in Puerto Rico moved to Cleveland when he was 7 years old. He now serves as a pastor for a nondenominational church called Jesús Es La Respuesta, or Jesus Is The Answer, which caters to a mostly Hispanic congregation, many of whom have roots on the island.
"Cleveland is doing everything possible to be an international city," Medina said. "I would like to think that the Republican Party in its majority does not agree with Donald Trump's personal agenda and opinion. I believe the Republican Party could do much better."
Trump's hostility toward immigrants is also turning off Hispanics who have long identified as conservatives. Jose Feliciano is a Cleveland lawyer who has worked for several prominent Republicans, including as a White House fellow for the Reagan administration in 1984. He said he can't bring himself to cast a ballot for the Republican nominee this year.
He also criticized party leaders who have rallied to Trump's side, saying their actions showed a "remarkable lack of judgment and a remarkable lack of courage."
Turning off Latinos might not seem like a major risk in city where Hispanics made up barely 10 percent of the population, as of the 2010 Census.
But Sylvia Manzano, of the polling firm Latino Decisions, says the Latino vote could play an outsized role in a swing state like Ohio. When President Barack Obama won the state in the 2012 election, she said, it was partly because Latino and black voters lined up so strongly behind him, while the white vote remained more divided.
"If Latinos vote very cohesively, that makes it very difficult for Donald Trump to win in Ohio," Manzano said, noting that he would face the same problem in swing states with larger Latino populations like Florida, Colorado and Nevada.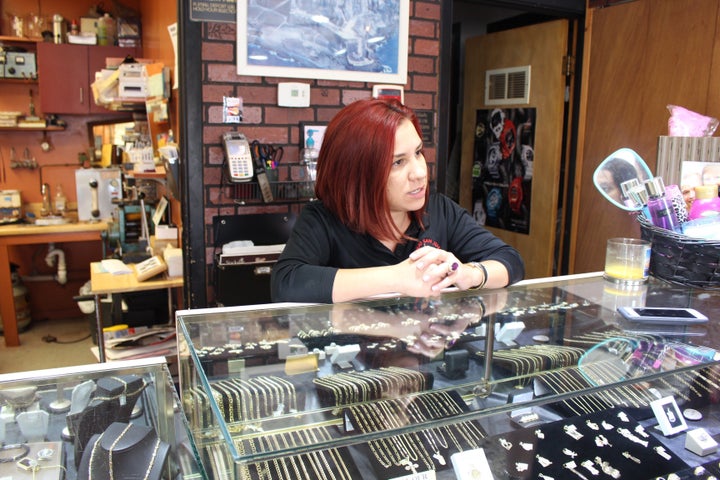 Pagan said she's registered to vote and intends to cast a ballot in November. Although her family is Puerto Rican, making them U.S. citizens, she tears up when thinking about what Trump's proposed immigration policies could mean for people she knows in her community.
"Me myself, being Latina, I have a lot of Mexican friends," Pagan said. "My co-worker is Mexican, I consider her like my sister. It would definitely break my heart to see changes in that direction. Hopefully we don't get to that."
Before You Go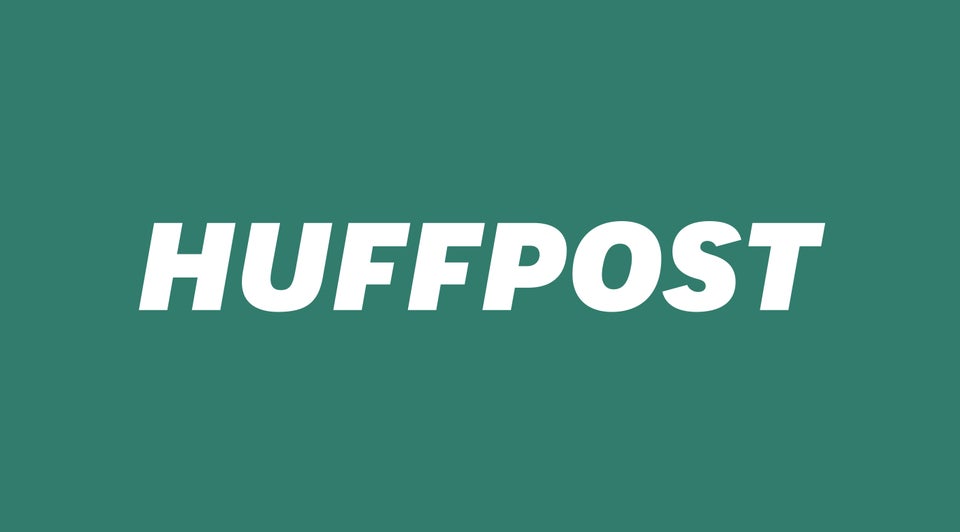 Trump's Hair Is Everywhere
Popular in the Community