Coachella style becomes more and more of a thing each year. And it's not just the girls who appear to have spent concentrated time planning their weekend outfits. Men are in headdresses, neon graphic tanks, throwback t-shirts and brightly colored shorts. Girls are wearing any variation of a high-waisted denim short and a crop top or a flowy Woodstock-inspired frock. One trend that crosses the gender lines every year is, of course, the MVA (most valuable accessory): the tattoo. Coachella-goers love their ink almost as much as they love their music.
Luckily, the sun has returned to Indio after a shockingly-cold Weekend 1 in 2012, so all the desert creatures are ready to be bold, brassy and beautiful.
Check out the best style from Coachella 2013 below, and be sure to check back throughout the weekend because images will be added each day.

Before You Go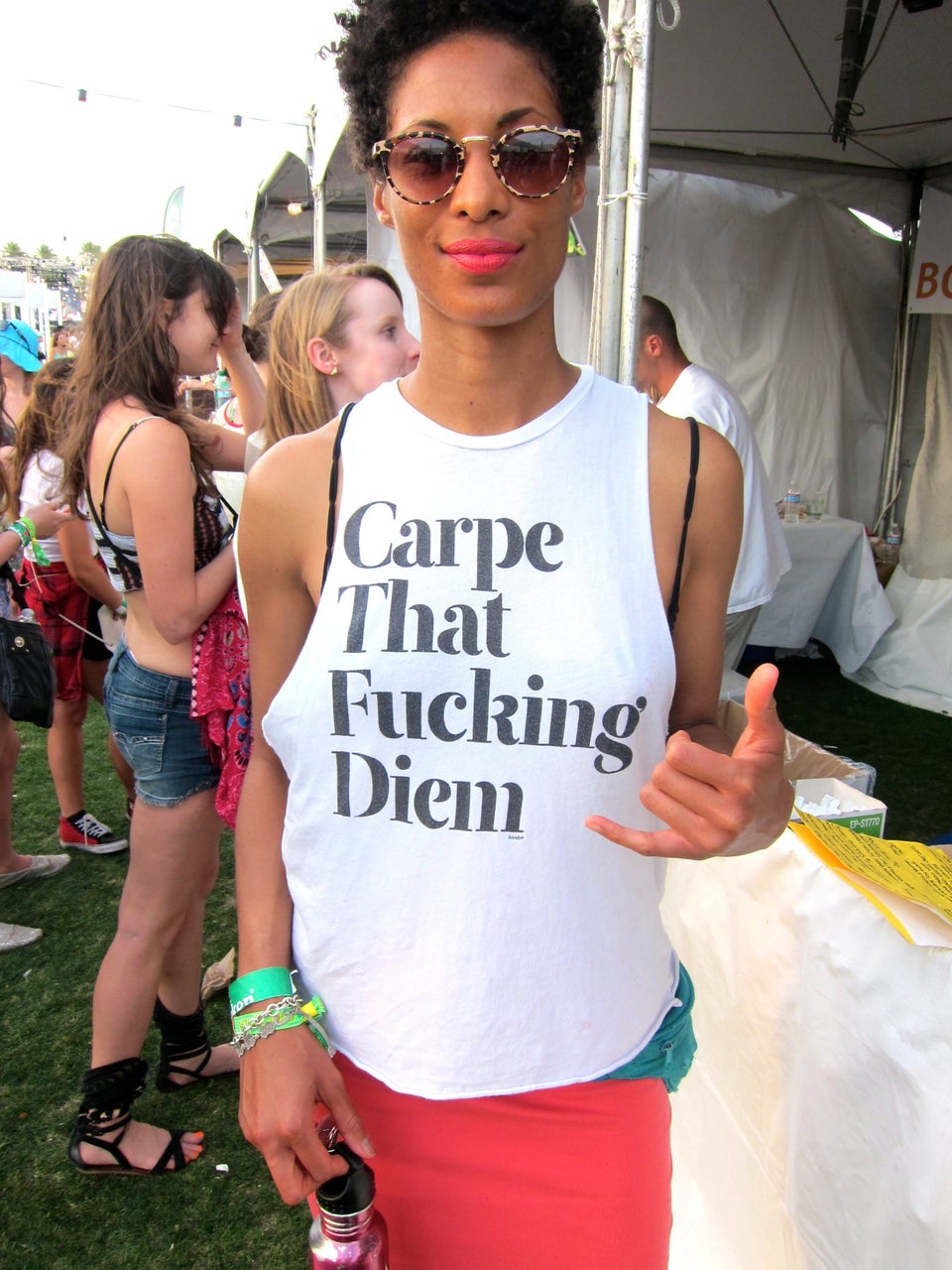 Best Coachella Style 2013
Popular in the Community