In the fall of 2001, Tina and Mike McCasland were anxiously awaiting the arrival of their first child. But minutes after their boy, Cody, was born, they were blindsided. 
"The doctors got very quiet. The nurses got very quiet. I did notice that his legs looked different -- they didn't straighten out," Mike told "The Oprah Winfrey Show" back in 2008. 
The doctor, Mike continued, didn't deliver encouraging news.
"She basically told me, 'Say goodbye to your son. He's not going to make it through the day. He's got an incurable disease, and that's it,'" Mike said.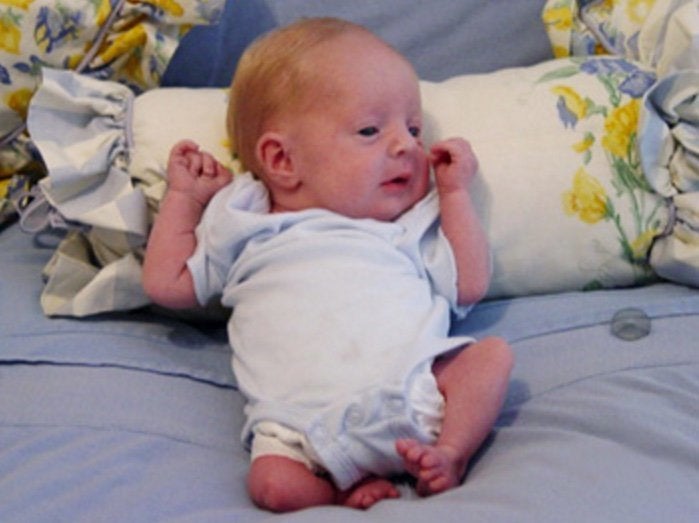 Not only did Cody make it through that day, but he was eventually released from the NICU and went home with his family. The McCaslands were happy to have their son home, but knew that a tough road lay ahead.
At 15 months old, Cody had both of his legs amputated. Three months later, he was fitted with his first prosthesis. Again, the health care professionals around Cody didn't want his parents to get their hopes up.
"They did not think he was going to walk in his first prosthetics right away," said Tina. "On his second day, I think, or first day of therapy, he started walking."
From there, Cody's parents say their son continued to defy the odds.
"Cody has really done everything that they said he wouldn't do," Mike said. "He wasn't supposed to be able to walk; well, he walks -- he runs. He wasn't supposed to be able to talk [because] he only has one vocal chord; yet, he just goes on forever." 
In addition to walking, running and talking, the then-6-year-old Cody also told "The Oprah Show" that one of his passions was swimming.
"I'm on a swim team," he said. "I love to do the 50-meter freestyle."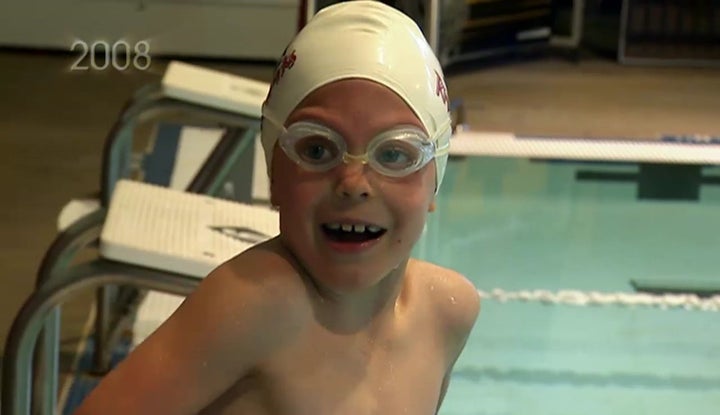 It's been more than eight years since that interview, so "Oprah: Where Are They Now?" recently caught up with Cody to see how he's been doing. Now 14, the teen is still swimming and has his sights set on the upcoming Paralympic Games.
"Right now, I'm training for the 2016 Paralympic trials," Cody says. "I've been training five days a week. I like just the feel of the water and how it feels like I'm just gliding right over it when I swim." 
A few years ago, Cody says he also got the chance to meet one of his heroes.
"I met Michael Phelps in 2012 at the Olympic Training Center in Colorado Springs. He invited me to one of his practices, and then he came to one of my races at the meet," Cody says. "He told me to keep working hard."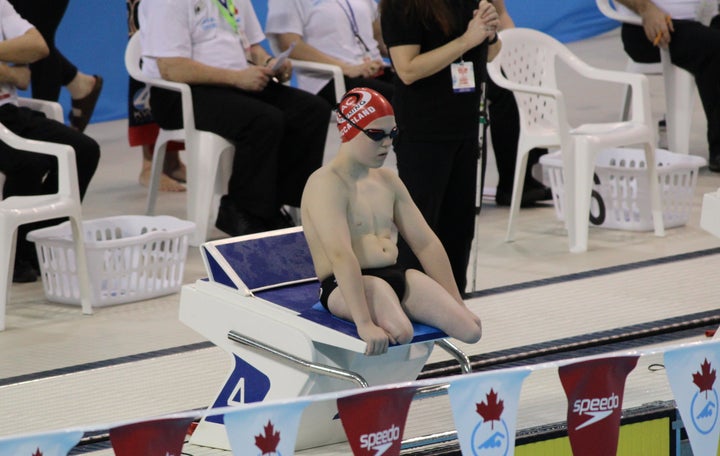 Beyond the pool, Cody's big career goal is one inspired by his own experience as a patient who has had, by his estimation, more than two dozen surgeries.
"I want to be an anesthesiologist," he says. "I want to be working at the hospital, in the operating room. I want to help people feel better." 
"Oprah: Where Are They Now?" airs Saturdays at 10 p.m. ET on OWN.
Calling all HuffPost superfans!
Sign up for membership to become a founding member and help shape HuffPost's next chapter
BEFORE YOU GO
PHOTO GALLERY
Portraits In Honor Of Rare Disease Day