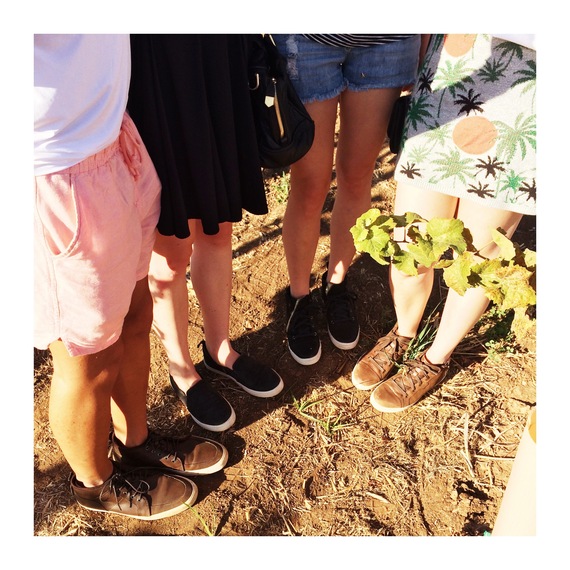 Heading out of town for the holidays almost always entails one thing... lots of walking. Hoofing it on ancient cobble stone streets, city pavement or even tropical sands calls for proper footwear. Nothing's worse than a pain-inducing pair of shoes when there's still four more hours of sightseeing to endure. Simply trekking all the way from airport check-in to the gate can take quite a toll. Ladies and gents, start any trip off on the right foot with one of these stylish numbers, and say sayonara to blisters and back pain...
•ActiveFlex RocSports Lite Leather Boot For Men by Rockport - These aren't your grandpa's Rockports. Stylish and rugid, this classic line for women and men is all about comfort, and now they're more design-savvy than ever. Created with anti-microbial technology to help wick moisture and ADIPRENE by adidas sport for extra cushioning, these will have you covered all day long, whether you're hitting the pavement or the trails.
•Spring For Women by ABEO LiTe - Here's your double-duty, lightweight Mary Jane from the footwear company that utilizes built-in orthotics. This flexible style will take you anywhere while providing maximum comfort.
•Bauer Black Canvas For Men by BED|STU - Guys, add some bespoke style to your look with these handcrafted leather and canvas kicks complete with an elevated wingtip design. These are a smart alternative to tried and true sneakers, and the rubber sole coupled with soft materials deliver all day comfort.
•Total Motion Amy Plain Bootie For Women by Rockport - Designed with a low heel, this sophisticated bootie is right on trend while still providing a soft, cushiony and supportive feel. Wear them with anything from jeans and cargos to skirts and dresses. A must for any city trip.
•StandRight Zen For Men by BackJoy - When a shoe is described as "bio-mechanically designed to improve standing and walking posture," you can feel quite confident in the purchase. And after road testing, this classic style does just that.
•StandRight Women's Ballet by BackJoy - This alluring slip-on is also from the company that's all about preserving the back. Pairs perfectly with leggings or jeans and is designed with their trademarked, Natural Gait Line System, which is said to distribute weight evenly and help maintain proper posture. Easily slips off and on at the airport security checkpoint too!
• Wave Rider 19 by Mizuno - Longing for an ultra durable athletic shoe to provide both support and style during your adventure? This number has you covered with a high dose of cushioning and flexibility. Plus the vibrant colors add zip to any look.
•Flip-Flops by FeelGoodz - Yes, even sleepy, tropical getaways call for a cozy pair of thongs. Too often this trusted style can easily wreak more havoc on feet than expected. Made with 100% natural rubber from trees in Thailand, they are sustainable and envelop your feet in cushy all out comfort. Plus, the company is "dedicated to empowering communities in Thailand through fair-trade and consistent work opportunities." So, this is a flip-flop that truly feels good both physically and mentally.
P.S. For those who want to amp up the support even more or just need to boost a shoe that's already in the closet, insoles by Superfeet provide extra comfort and stability, including sandals and high heels too...
Follow Elycia on Instagram: @ElyciaRubin on Twitter: @ElyciaRubin and visit her website: WhatImLoving