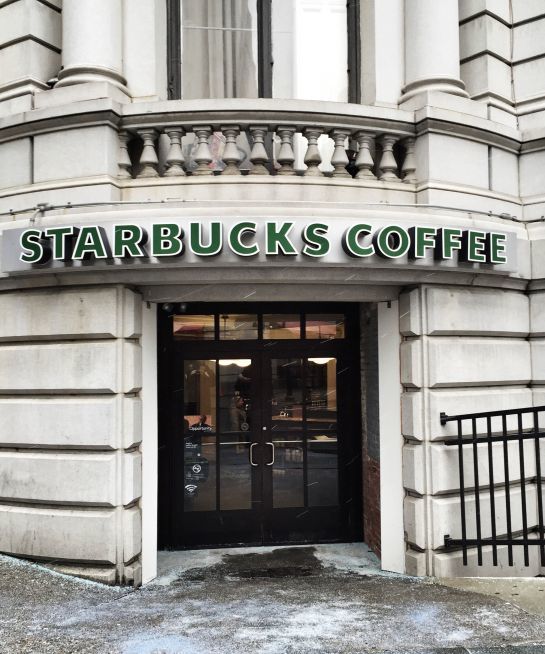 Before I worked at Starbucks, I went there a lot. I went so much, in fact, that during my interview the manager recognized me as a regular. (I ordered a peppermint mocha every single day.) But even as a Starbucks regular, I never really knew what went on behind the scenes.
We all interact with our baristas a lot, but not many people really know what it's like to be wearing that green apron. And, TBH, I never truly appreciated the people behind my daily latte until I had to work one of those infamous 4 a.m. opening shifts. Or, the numerous times I spelled names wrong on cups that customers were planning to Instagram. (Sorry!)
From intensive training to the out-the-door lines, I was in the thick of it for a year-and-a-half. Read on to peek over the bar and see what working at Starbucks is really like.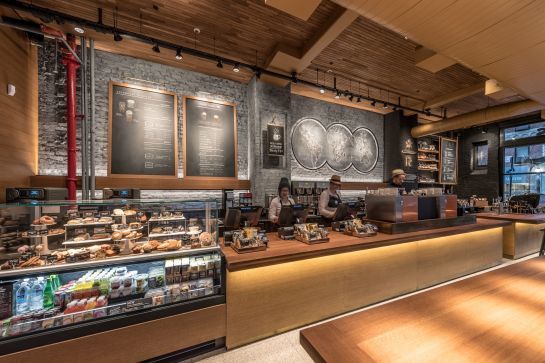 When You Need A Part-Time Job
I went to Michigan State University, and my freshman year they built a brand new Starbucks on our campus. I had multiple classes in the building it was in (plus had always been a Starbucks-lover), so I would frequent the coffee shop quite a bit. One day, I was there getting my usual pre-class coffee, and I saw a sign that the location was hiring for the next year. I was looking for a job anyway and I thought it would be fun, so I emailed my résumé during class.
I had an interview about a week later, and got the job about a week after that. I worked there for a year-and-a-half during my sophomore and junior years.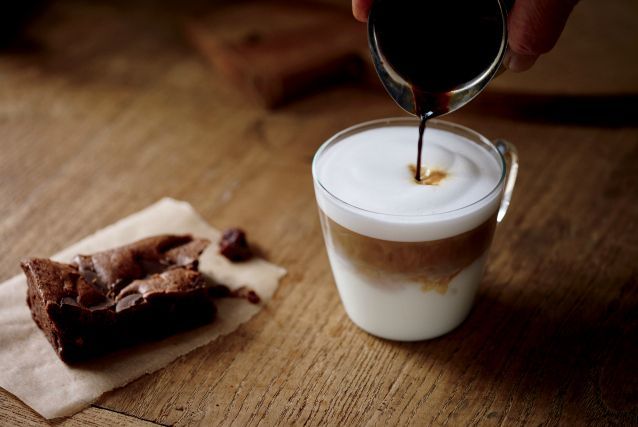 Learning The Ropes
The hardest part about working at Starbucks was the training. We went through two weeks of full 9-to-5 training during the end of summer vacation. Not only did we learn how to make every single drink, but we also had to practice doing things wrong so we were prepared — liked over-aerating the milk, so it tasted foul. (I was hungover when we did the latter, and I highly, highly regretted drinking the night before.)
The training was intense, but once you got the hang of how things worked, it was actually pretty easy to remember. They set it up so that all the drinks have a step-by-step process with numerical breakdowns for the amounts. Plus, practice makes perfect, and after you spent a few shifts on the bar (where the drinks are made), it was like second nature.
"The hardest part about working at Starbucks was the training."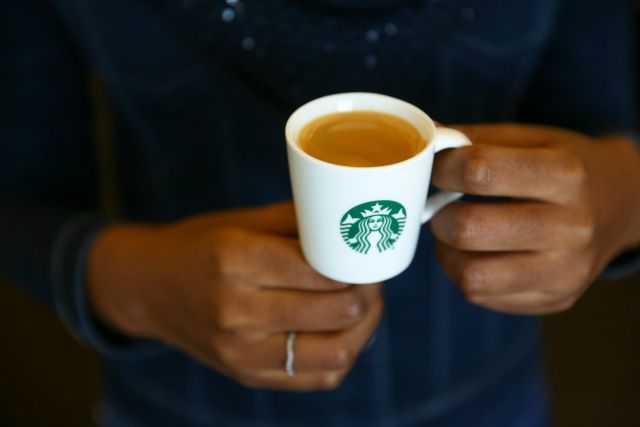 Wardrobe
We had to rock the classic Starbucks uniform during every shift. Since our Starbucks was also run by the school, we didn't get all of the "partner" benefits that regular Starbucks employees got, such as uniform flexibility. We had to wear black pants, black shoes, a black polo, a black hat with the Starbucks logo, and a green apron. Some stores allow you to wear khaki pants or a different black shirt, but ours was pretty strict. That could get boring, so I loved when we got to wear the red aprons during the holidays (and hand out treats!).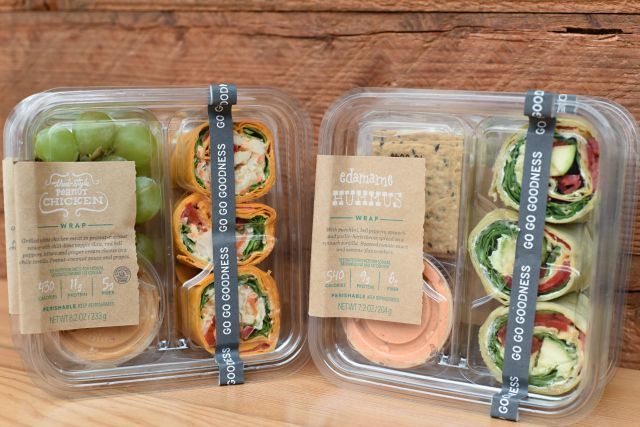 Freebie Central
I can't lie, one of the best perks of working at Starbucks was the free stuff. Especially as a college student, it was truly a fantastic time to be getting free coffee. Every employee got one free drink every shift, which could be anything they wanted. We also got free brewed coffee any time.
Outside of those freebies, there were always food and drinks floating around. We often had broken pastries, unused food, or unclaimed drinks that we could snack on or take home. It was incredible, but also a problem.
At one point, my friends had to sit me down and tell me I had to lower my coffee intake, because it was getting out of hand. With all the perks, I was drinking six or so venti cups a day (oops).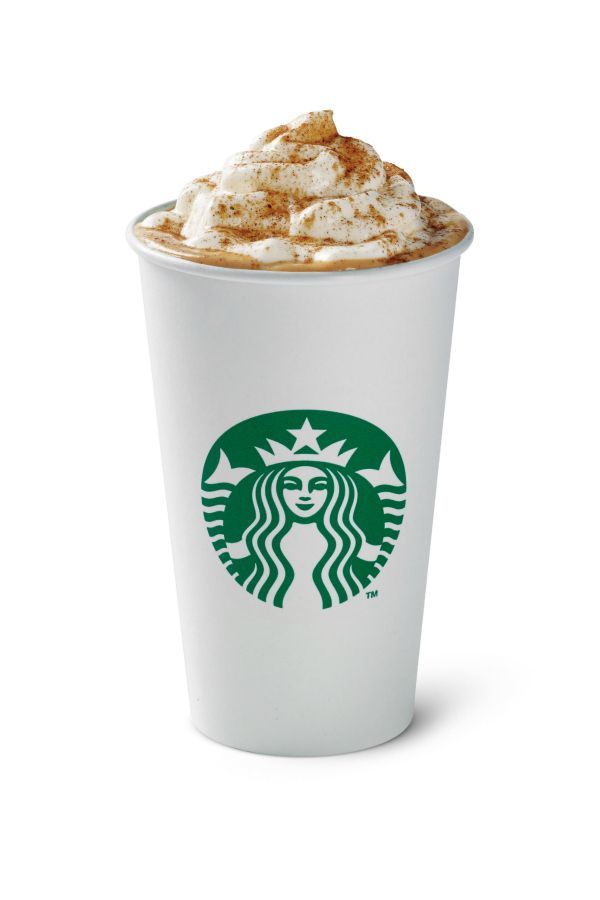 Crowd Control
If you've ever been in a totally packed Starbucks with a line snaking out the door, you've witnessed a rush. Being on a college campus, our rushes came and went in between every class; they were both exciting and hellish.
The good part: They made time fly by, which is nice at any job. Also, if you were making the drinks, you got into a routine, which is kind of an unbeatable feeling. When you're whipping out drinks and snacks faster than ever, it can be pretty fun.
The bad part: You are BUSY. Like, really, really busy. Our store would be absolutely jam-packed, and we'd see thousands of people come through by the time the day's rushes were over. It always felt like you were just coming up for air by the time things settled down.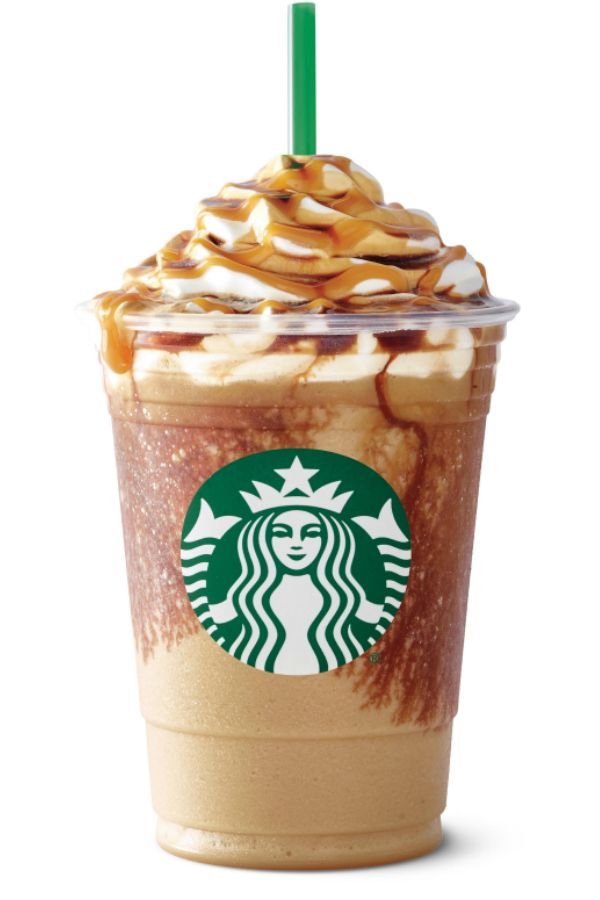 Caffeine Highs And Lows
Like any retail or service industry job, working with customers all the time had its ups and downs. People could be rude, presumably because many of them hadn't had their morning coffee yet. They could also be incredibly picky about drinks. I swear I've heard every kooky customizable drink order — and to be honest, I hated when people would ask for "secret menu" drinks, because they don't exist. Starbucks employees are always happy to customize your drink, but we never know what's in those crazy ones!
I also got used to hearing comments about names being spelled wrong (come on, it's hard to hear and spell when it gets crazy in there). And I can't even tell you how many times I had to remake drinks because they were "too sweet" or "too hot," despite the fact that I followed the same recipe every time.
But, on the upside, I got to see a lot of my friends during work, because they'd always stop in for coffee. I also used to serve one of my first crushes (whom I'd known since first grade!) all the time, which was hilarious and never got old.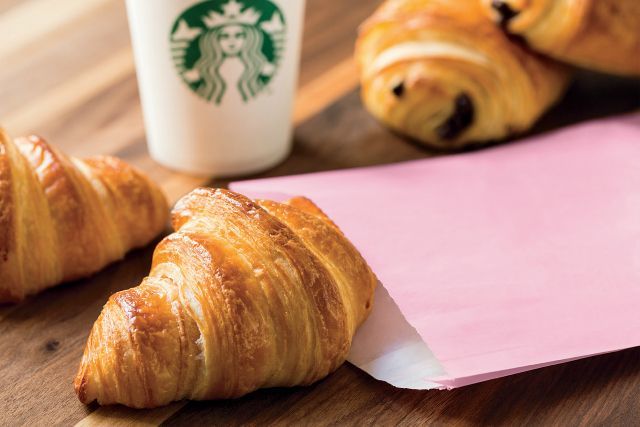 Tip Talk
Another thing that was different about working at a campus location is that we couldn't accept tips. Most Starbucks do accept them, but it varies depending on location. People are nice, though, and were constantly trying to tip us, even though we couldn't take it. Anyone who has ever had to balance a register probably knows, even a "keep the change" only resulted in our registers being off at the end of the day.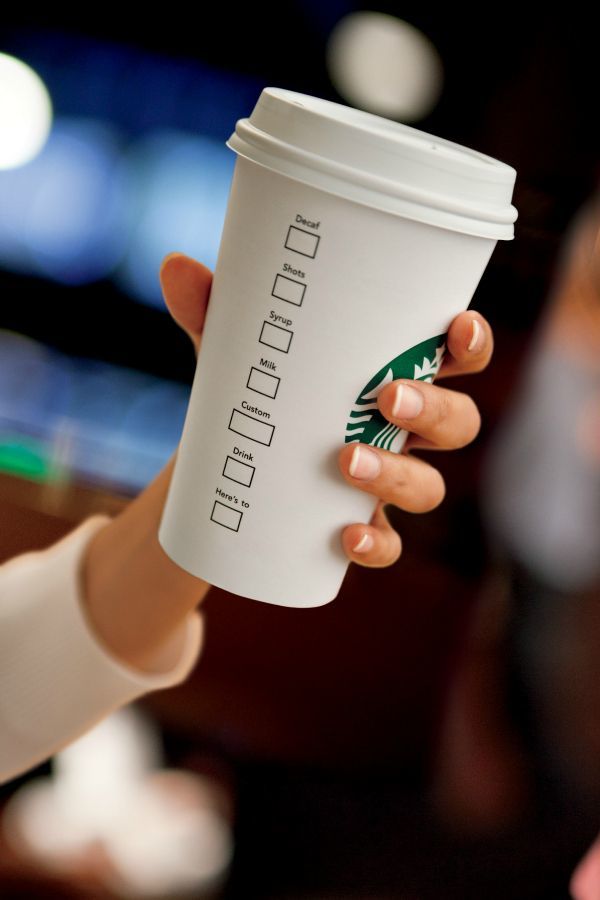 Be Nice To Your Barista!
I loved working at Starbucks. Seriously, it was the best job I could've asked for at the time. Everyone who worked there was great. I got to make (and drink) coffee all day; and contrary to what you might expect, it never made me hate going there. I still stop in a least once a week.
I also learned to be nice to all my baristas and service people in general. It's hard out there, and they're hustling to get everything right — even if they do occasionally misspell my name.