 Only one-quarter of Americans think that their own member of Congress should be reelected, according to a new HuffPost/YouGov poll. That's a sharp departure from similar polls conducted before the government shutdown.
In the new survey, 25 percent of respondents said they believe the member of Congress from their district deserves to be reelected, while 47 percent said they did not. Another 27 percent said they weren't sure.
In a Gallup poll conducted last November, 59 percent said their own representative deserved reelection, while only 30 percent said he or she did not. Since Gallup began tracking the question in 1991, the percentage of Americans saying their own representative didn't deserve another term has never been higher than 40 percent.
Other recent polls have found similar discontent with Congress.
An NBC/Wall Street Journal survey, released Thursday, asked Americans if they would choose to replace every member of Congress, including their own. Sixty percent said yes. That's the highest fire-them-all figure ever measured on an NBC/Wall Street Journal poll. Other polls have shown congressional approval ratings at or near record lows.
Not surprisingly, the HuffPost/YouGov survey found that even more Americans would get rid of most members of Congress if they didn't have to make a choice specifically about their own. Only 11 percent said they think most congressional lawmakers deserve to be reelected, while 70 percent said most don't.
Although surveys taken during the shutdown show Americans' anger running high against incumbents, the polls capture a level of discontent that will most likely abate once the shutdown is ended. As Democratic pollster Nick Gourevitch recently noted, internal campaign pollsters try to conduct their surveys during more "normal" times, when spikes in opinion tend to smooth out. And polls taken during moments of crisis sometimes reflect more generalized anger than well-informed views on individual members of Congress. In the HuffPost/YouGov poll, for example, 22 percent admitted to not knowing which party their current member of Congress belongs to.
If a congressional election were held today, 37 percent of respondents to the HuffPost/YouGov survey said they would vote for a Democrat and 31 percent for a Republican. Among registered voters, 39 percent said they would vote for a Democrat and 34 percent for a Republican. The survey is among several since the shutdown began to show a Democratic lead on the so-called generic ballot. Others include the NBC/Wall Street Journal poll and two conducted by the Democratic firm Greenberg Quinlan Rosner Research.
YouGov's last poll before the November election found Democrats with a three-point lead among registered voters, 45 percent to 42 percent.
The HuffPost/YouGov poll was conducted Oct. 9-10 among 1,000 U.S. adults using a sample selected from YouGov's opt-in online panel to match the demographics and other characteristics of the adult U.S. population. Factors considered include age, race, gender, education, employment, income, marital status, number of children, voter registration, time and location of Internet access, interest in politics, religion and church attendance.
The Huffington Post has teamed up with YouGov to conduct daily opinion polls. You can learn more about this project and take part in YouGov's nationally representative opinion polling.
Before You Go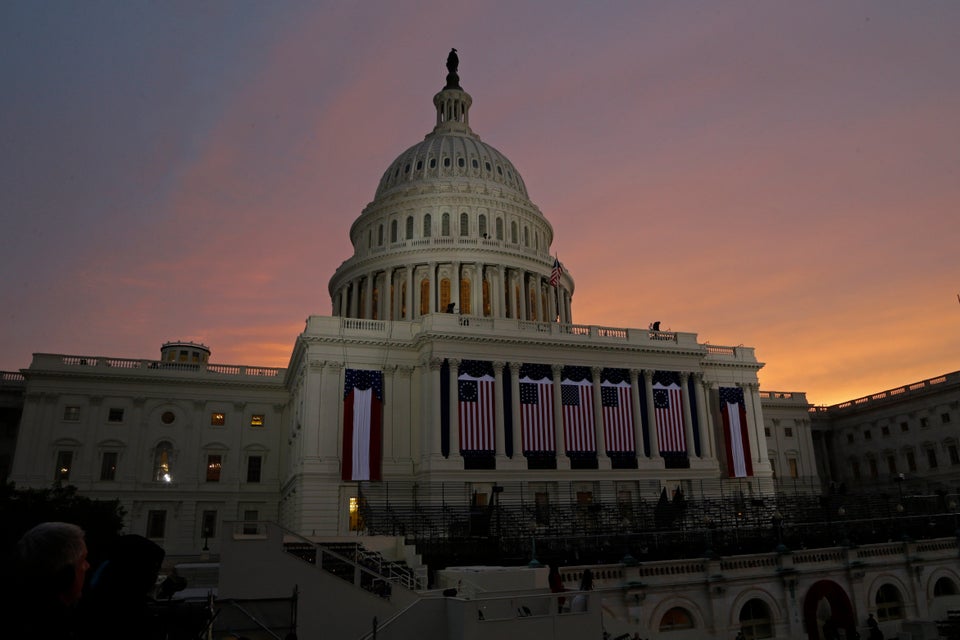 U.S. Capitol Photos
Popular in the Community