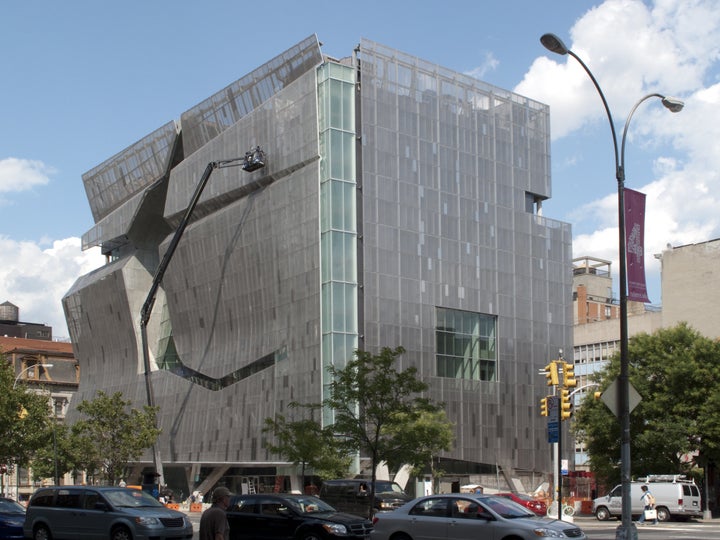 Five of the 23 members of the Cooper Union board of trustees resigned Tuesday.
Chairman Emeritus Mark Epstein, board vice chairman Francois de Menil, Daniel Libeskind, Monica Vachher and Vassar College President Catharine Bond Hill each called it quits Tuesday from the governing body of the New York City college. Epstein, Libeskind and Vachher released letters of resignation, and all three cited frustrations over their attempt to make Cooper Union more financially stable.
Their resignations come as New York Attorney General Eric Schneiderman investigates the financial practices of the board, The Wall Street Journal notes, and leaves the fate of the unpopular school president up in the air. The board had recently offered to let go Cooper Union President Jamshed Bharucha if Schneiderman would call off the inquiry. 
Cooper Union was long known as an esteemed arts, architecture and engineering school that was one of the last remaining higher education institutions to waive tuition for all students. 
As a donor, I am withdrawing my financial support for the college. Although I respect the rights of those of the faculty, alumni, and students, to act as they see fit, I no longer want to support them.

If the schools fail in the future, it will not be due to the change in the scholarship policy (a major part of the sustainability plan) as some will claim. It will be due to the organized opposition to it.

I've spent a good part of the last 30 years being pretty active for the benefit of The Cooper Union. These were not easy decisions to make.
Vachher stated in her letter of resignation:
Regrettably, it has become clear that these fiduciary goals are not shared by many on the board, and that the board is unwilling to make or support often difficult decisions that would be in the long-term best interests of the institution.
Adding his take, Libeskind wrote:
As an alumnus of the school who had joined the Board recently, I expected that in this difficult time of change, there would be a meaningful and open discussion – one which would assure Cooper Union's stability and future.  My experience was far from that.

I do not support the leadership and direction of this Board.  I believe that decisions being taken are not in the best interest of Cooper Union.
Cooper Union alumna and activist Victoria Sobel told Hyperallergic, "What these people have in common is that not only were they tuition supporters, but they were also the staunchest Jamshed Bharucha administration supporters."
The college regrets that the trustees resigned, board chairman Richard Lincer told the Journal, but each of the "difficult decisions facing the board has been discussed openly and thoroughly with all viewpoints heard from."
Calling all HuffPost superfans!
Sign up for membership to become a founding member and help shape HuffPost's next chapter