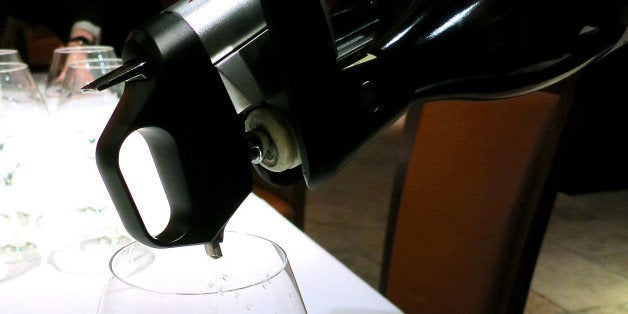 Coravin announced Monday that it has halted sales of its futuristic $300 wine-pouring system, after receiving reports of wine bottles exploding into dangerous glass shards when attached to the device.
In a statement, the company said that it is working with the Consumer Safety Product Commission (CPSC) to devise a remedy for the flaw or, if necessary, issue a recall. Coravin hopes reach a solution within 30 days, but is urging people not to use their wine systems until that point.
Greg Lambrecht, inventor and CEO of Coravin (pronounced CORE-uh-vinn), told HuffPost Taste that the company is aware of seven bottle explosions so far, one of which resulted in a piece of glass cutting a person's lip and chipping one of his teeth. The first of the reports came to the company in February of this year, Lambrecht said.
"I've been working on Coravin for over a decade," he said. "I built the first prototype in 2003. Over the course of that time, I never had a bottle break. But when you put a lot of the units out there, as we have, you start to uncover things that you don't see in testing, because of the law of large numbers."
The Coravin has been hailed as a major breakthrough in oenology since its release in July of 2013. The device pierces a wine bottle's cork with a tiny, hollow, medical-grade needle, allowing users to pour individual glasses of wine from prized bottles without opening them and exposing the sacred nectar within to the elements. The Coravin displaces whatever wine a person pours out of the bottle with argon, an inert noble gas that preserves the quality of the wine indefinitely.
Wine collectors and professional sommeliers, eager to be able to pour one glass of their 1975 d'Yquem on Memorial Day and another on Thanksgiving, have adopted the Coravin enthusiastically over the past 10 months; Lambrecht said that 40,000 Coravins have been sold since then. That means the explosions have, thus far, been exceedingly rare.
"But seven is still too many," he added. "I want to make sure our users are completely safe."
Most of the people whose bottles exploded sent both their Coravins and the broken bottles into the company for analysis, Lambrecht said. According to the company's investigation, Coravins involved in breaks were working as intended, but each time an explosion occurred the bottle was chipped, cracked or inherently flawed before the Coravin's needle pierced the cork.
The argon gas forced into the wine bottle by the Coravin increases the pressure inside the bottle (and, consequently, on its glass walls) by about 50 percent. Though the vast majority of wine bottles can withstand more pressure than that, Lambrecht said the flaws in these seven bottles acted as explosive rupture points under high pressure, like the seam of a champagne bottle opened via sabrage.
Lambrecht said few glass flaws are severe enough to cause an explosion, but not so severe that the bottle will stay intact before a person attempts to open it.
"At our headquarters, we've tried to replicate bottle damage that would result in a bottle failure, and we just haven't been able to," he said. "It either leaks right away or it doesn't fail."
On its home page, Coravin is now prominently featuring a link to a sheet of safety precautions for its products, urging users to inspect bottles for flaws before attaching the device. Lambrecht said that people can also reduce their risk of injury from breakage by covering wine bottles with a neoprene sleeve before using the Coravin. He said the company plans to send free neoprene sleeves to everyone who's already bought a Coravin and that including such a sleeve along with Coravins sold in the future would likely be part of the remedy the company devises with the CPSC.
Contacted by HuffPost Taste, the sommeliers of high-end New York restaurants Del Posto and Eleven Madison Park, who have been vocal boosters of the Coravin since adopting the technology, said that they had never experienced an explosion despite daily use.
"In our almost three years of working with the various prototypes and the current design we have not (knock on wood) experienced any of the issues regarding exploding bottles, cracked or anything of the sort," Del Posto Wine Director Jeff Porter said. "I am currently reviewing our Coravin program and working with the team at Coravin to ensure our guests that the product is safe."
Related
Before You Go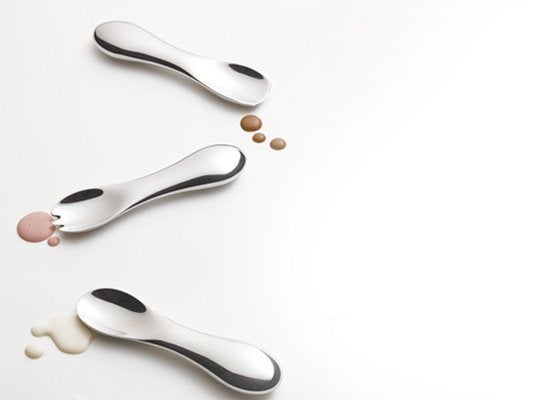 Futuristic Kitchen Gadgets