In a preview of an interview with reporter Eli Stokols set to air Sunday on Fox 31 Denver, Gardner says three times that "there is no federal personhood bill," when asked why he remains a cosponsor of the Life At Conception Act, which would grant full legal rights to fetuses from the moment of fertilization.
Gardner, who disavowed his prior support for fetal personhood at the state level, attempted in the interview to differentiate between state-based ballot initiatives and the federal legislation:
Stokols: If you don't support the personhood amendment at the state level anymore, why keep your name on that Life At Conception Act at the federal level?

Gardner: There is no such thing as a federal personhood bill.

Stokols: Cory, the people who wrote that bill, Congressmen Duncan Hunter of California, Paul Brown of Georgia, Personhood USA says, that that is what the Life at Conception Act is.

Gardner: When I announced for the Senate, that's when this outcry started from the Senate campaign of Senator [Mark] Udall. That's what they are trying to do. This is all politics. It's unfortunate that they can't focus on --

Stokols: But the facts are --

Gardner: No, the facts are, Eli, that there is no federal personhood bill. There is no federal personhood bill.
Gardner's campaign did not respond to a request for comment from The Huffington Post about how he reconciles the discrepancy.
"The federal proposal in question simply states that life begins at conception, as most pro-life Americans believe, with no change to contraception laws as Senator Udall falsely alleges," spokesman Alex Siciliano told the paper.
Personhood supporters have commented on Gardner's attempt to distinguish between the state and federal efforts.
"Obviously he's a victim of some bad political advice, there's no reason for him to pull local support while he's still 100 percent behind the federal amendment. It doesn't make any sense," Jennifer Mason, a spokeswoman for Personhood USA, told a local NPR affiliate in July.
Sen. Mark Udall's (D-Colo.) campaign said in a statement Tuesday that Gardner's comments showed that Colorado voters couldn't trust the Republican challenger to oppose abortion restrictions were he elected to the Senate.
"Coloradans simply cannot trust what Congressman Gardner says in this campaign," Udall for Colorado spokeswoman Kristin Lynch said. "Confronted with undeniable facts, Gardner lived up to his reputation as a politician born for cable news by ignoring Stokols' questions and blindly repeating his false talking points. This is the same person who promised voters that he would not sponsor abortion-related bills in Congress before doing so in his first week on the job."
Similar semantic fights over fetal personhood are being waged in other competitive Senate races across the country, including in Iowa, where state Sen. Joni Ernst, the Republican nominee, said Sunday that a personhood amendment she supported in 2013 was just a "statement of principle."
Before You Go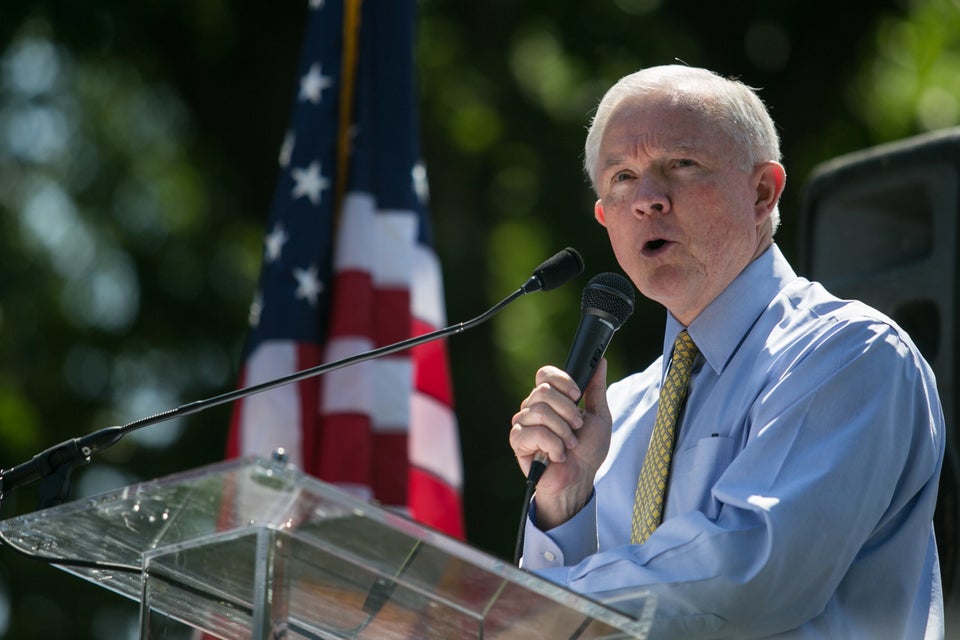 Senate Seats Up For Grabs In 2014
Popular in the Community