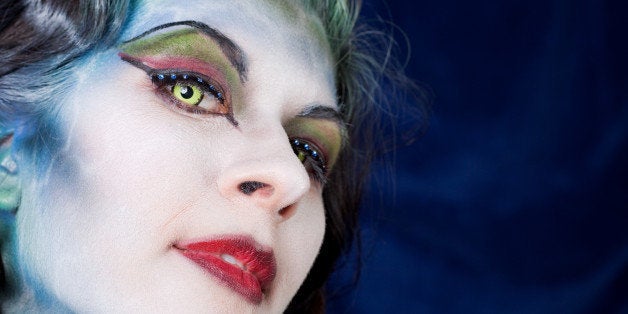 Cosmetic contact lenses might seem like the perfect way to enhance your Halloween costume this year, but the American Academy of Ophthalmology is warning consumers that the nonprescription lenses could do serious damage to your eyes.
Although selling such lenses without a prescription is actually illegal, cosmetic lenses can still be found in stores and online. They are dangerous because they could cause corneal abrasions (scratches on the cornea, which covers the iris and pupil) and ulcers on the eye, which can then lead to infection (keratitis).
If this happens, the AAO warns that corneal transplants and other eye surgeries might become necessary to prevent blindness.
"What happens to people's eyes after just one evening of wearing non-prescription costume contact lenses is tragic," Thomas Steinemann, M.D., an AAO spokesperson and professor of ophthalmology at MetroHealth Medical Center and Case Western Reserve University, said in a statement. "It all could have been avoided if these patients just took a little extra time to obtain a prescription and only wore FDA-approved lenses. I understand how tempting it is to dress up your eyes on Halloween without a prescription and using over-the-counter lenses, but people should not let one night of fun ruin their vision for a lifetime."
Contact lenses should only be worn if they are FDA-approved and prescribed by an optometrist or ophthalmologist. For more on contact lens safety and hygiene, click here.
Related