The Chicago Public School district is slashing more than 2,100 employees, nearly 1,000 of them teachers, in the largest layoff of district employees in recent years.
Blaming a ballooning pension obligation that's stressing the already cash-strapped district, CPS confirmed it was laying off 2,113 employees Friday, according to Sun-Times reports. With 1,036 teachers getting pink-slipped, the total accounts for roughly 4 percent of the district's entire teaching staff.
"It's unconscionable for a mayor who has found creative ways to create new bike lanes, a bike share program, lure white collar jobs and massive investment to the loop and gold coast -- but blames Springfield and teachers for CPS's budget crisis-- to layoff over 3,000 educators in the nation's third largest school district...The CEO and the mayor are making excuses not improvements."
Related
Before You Go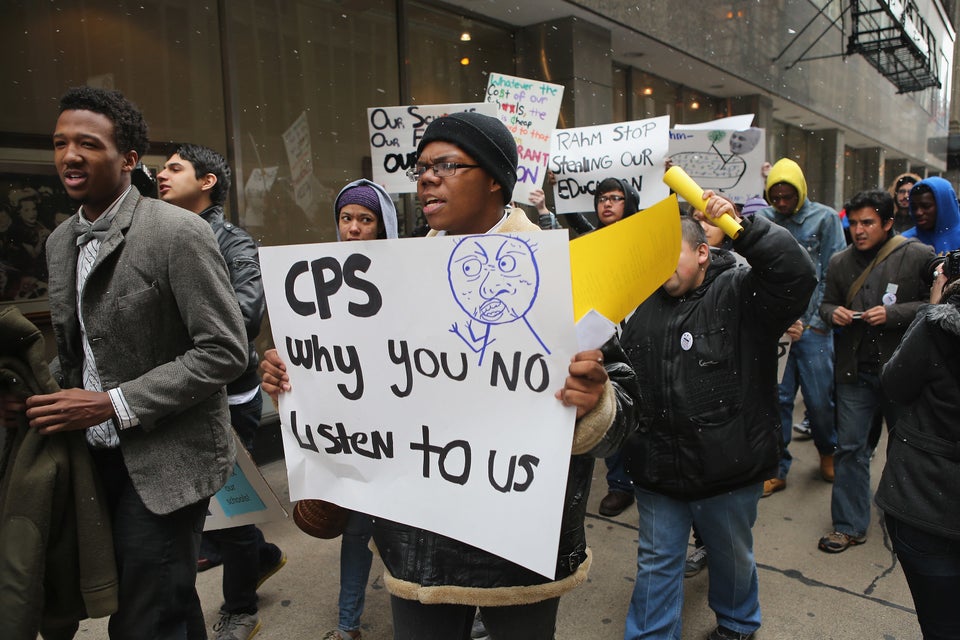 Chicago School Closings
Popular in the Community