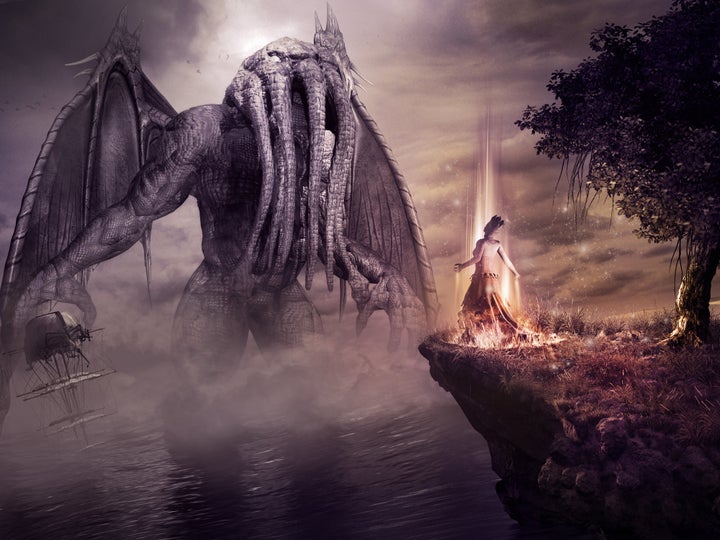 When Bill Kristol, editor of the conservative "Weekly Standard," said over the weekend that an independent candidate would be entering the race for president, this probably wasn't what he had in mind.
Filmmaker Guillermo del Toro responded to Kristol's tweet by suggesting that Cthulhu seek the highest office in the land:
The "Pacific Rim" director followed that up with a series of tweets making it clear where he stands, and it's as a devoted but ultimately doomed follower of author H.P. Lovecraft's most enduring creation:
The hunger for an independent choice, even a dead/dreaming Old One that would drive all mankind into madness, appeared to be very real, given the replies:
Although there are a number of online efforts backing Cthulhu for president, most appear aimed at selling T-shirts.
At least, we should probably hope that's their only aim.
Ph'nglui mglw'nafh Cthulhu R'lyeh wgah'nagl fhtagn.
Support HuffPost
The Stakes Have Never Been Higher
Related
Popular in the Community