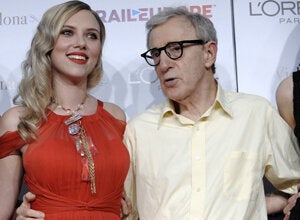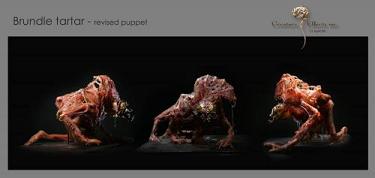 The Fly is a movie that you either loved or hated. Jeff Goldblum is an actor who either sends you and whom you think is lanky and sexy and soulful or gives you the creeps with his eyes that pop. Geena Davis was either your it actress who specialized in driving cars off cliffs or the one who could never get her act together after hanging out with generally poor choices of men.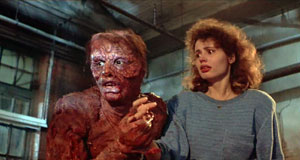 But David Cronenberg, the director, and Oscar-winning composer Howard Shore have gotten together to reconceive it for the LA Opera, opening this weekend, going back to the original source material and essentially starting from scratch.
Cronenberg admitted the last time he was in the Dorothy Chandler pavilion, home to LA Opera, was when his production designer was nominated for an Oscar in 1986 and he was up in the balcony. So not a opera buff per se (though from a musical family), but obviously the "element" (in movie parlance) that made this project, composer Howard Shore's longtime labor of love, come together. The Fly was coproduced with the Chatelet Theater in Paris which was the nudge that made Domingo commit; the sets look fantastic and kitschy, all kinds of fifties machines hulking on stage.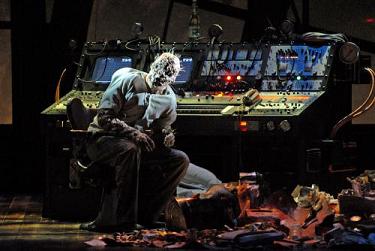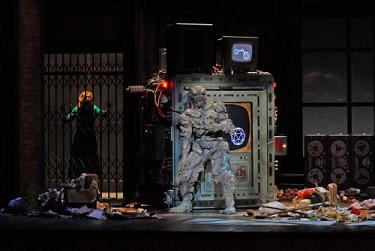 Domingo is great and brave as always -- having taken up the challenge of LA, second sister to the Met in New York, he has allowed it to rev up with local talent and has encouraged film directors to seek him out with ideas. He seems totally open, (if occasionally befuddled) at what those film types are wanting to do to stretch their muscles. Two other famous guys are also on board this opening weekend.
William Friedkin , also known for scary movies (The Exorcist), is now a veteran opera director who works here and in Europe. For him, tackling two acts of Puccini's Il Trittico was probably a busman's holiday, though the subject matter of one of these short works -- nuns -- is a stretch even for him, (though Bunuel had a field day with them).
Woody Allen has lately been specializing in Euro-style fare (Vicky Cristina Barcelona, the latest) not as moving or funny as the world he knows best (Manhattan, Annie Hall, Hannah and her Sisters), but on the page, Allen is still the Man (please read his diary of making the film, truly hilarious) and up there with the best of them.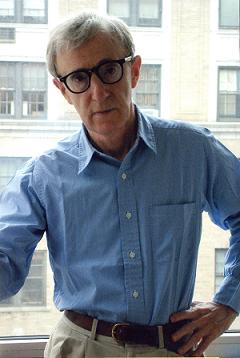 So it's not surprising that the timing was right and he was willing to go after the third act of the Puccini, who, after all, was himself over the top when it came to stories of love (in this case, a romantic dramedy). (Memo to Placido: I think Hannah would make a great opera, it has all the necessary elements:betraying family members, love and sex, food, a great opportunity for trios, duets and arias galore and maybe now that Woody has his opera wings, he would be willing to adapt one of his own works.)
After a year of immersion last year at the Met Opera in New York and now this pow film-fan friendly opening weekend at the LA Opera, I am hooked!
Don't you see potential for grand opera in the drama of Obama and the pain of McCain?
Calling all HuffPost superfans!
Sign up for membership to become a founding member and help shape HuffPost's next chapter