In our new series, Curly Hair Chronicles, the women of The Huffington Post share their strategies, struggles and successes with maintaining wavy, coily and kinky-textured hair. HuffPost Arts assistant editor Priscilla Frank opens up about her tumultuous relationship with her curls. Read on to find out how Priscilla fought against her natural hair texture and eventually surrendered.
When I was little, I wished my hair was curlier, not straighter. My younger sister Harley had this golden lioness Afro that made me eternally jealous. We used to spend hours adding hundreds of tiny braids into each other's hair to get the maximum volume.
Then at 13, my mom gave me highlights for the first time and sent me on an endless road of hair exploration and sometimes mutilation. I never really hated my hair but was constantly unsatisfied. When I was dissatisfied with myself in any capacity, I would take it out on my hair because it was the easiest target.
It wasn't long before I was self-medicating through makeovers -- whether taking a finals study break to cut off a ponytail in the library bathroom to ease the stress or dyed my hair from platinum to black on a whim because I couldn't find anything to wear. By the end of my freshman year of college, I rocked what I called "Tiny 'fro," a small orb of curls I trimmed myself with two small braids hanging below. I would keep the curls alive by wearing Bjork-style buns in private.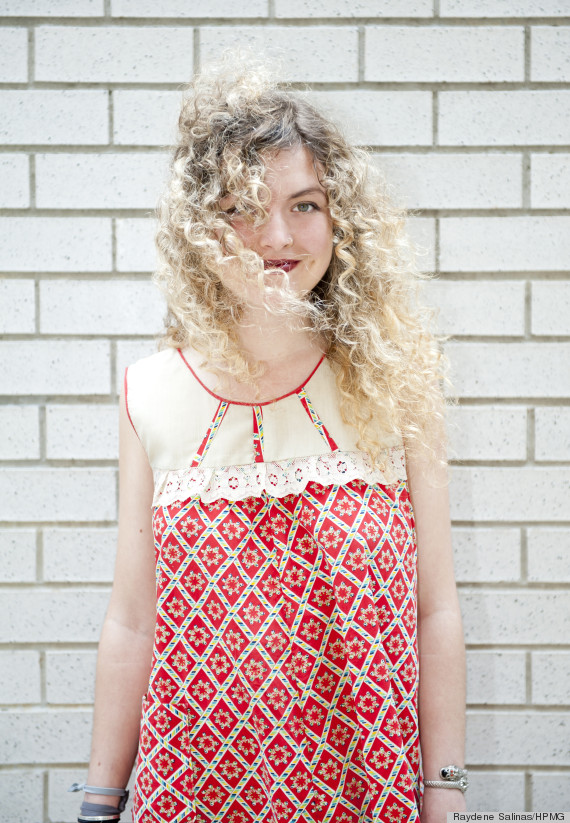 My natural curls were not strong enough to withstand the many times I had cut, dyed and fried them. Whenever I'd ask for advice, everyone would beg to me to stop the damage, warning that my hair would fall out. It never did, but the unusual texture did prompt a little girl to ask her mother what was wrong with my hair in the grocery store one time (traumatizing!).
In an attempt to solve that problem, I permed my hair from a $12 box... twice, in one night. The result was a reddish, impenetrable clump the texture of straw that made me feel, although kind of badass, like a stranger. In my dreams, my representation of myself was never able to keep up with my new looks. And then, without warning, came the dreadlocks.
Eventually I chopped it all off one last time and resolved to chill out. I have some fake blonde going on now, but besides that, I try to not mess with heat products or anything. When I want it tamer, I will put it in braids and when I want to let the beast out, I just tease it with a brush.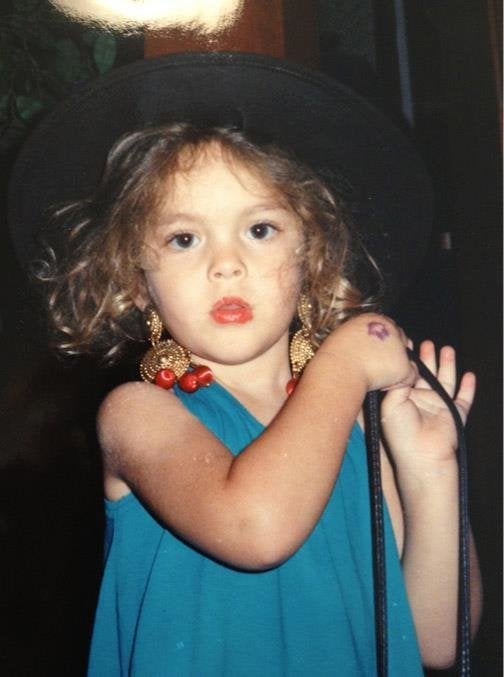 Priscilla Frank: "My Hair... At Times"
Want more HuffPost Style beauty content? Check us out on Twitter, Facebook, Tumblr, Pinterest and Instagram at @HuffPostBeauty. (For everything else check out our main HuffPost Style Twitter, Tumblr, Pinterest and Instagram @HuffPostStyle.)
---
Do you have a beauty story idea or tip? Email us at beautytips@huffingtonpost.com. (PR pitches sent to this address will be ignored.)