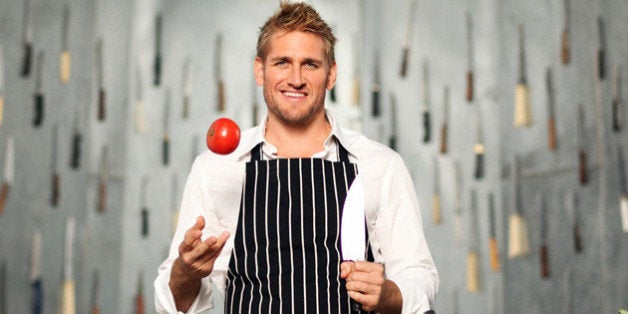 1. What is your favorite ingredient?White truffles. They totally move you. I have an instinctual attraction to them. From the very first time I smelt them, I was like "oh my god, what do we have here?" I was working in one of Marco Pierre White's restaurants and I can remember the truffle man coming in, opening the box and that was it, I was completely drawn in.
2. What is your least favorite ingredient?Licorice!
3. James Beard Award or Michelin Guide Star?Let's not be ridiculous! You can't say one is better than the other. The Michelin Guide Star is trusted, has real integrity, and is well-recognized internationally in the culinary world. I've spent my life working in Michelin-star restaurants and the guide is a really reliable source for readers, chefs, and critics alike. Those stars are pretty hard to come by! The James Beard Award is another phenomenal organization that does all sorts of things, not only for the culinary industry but for charities too. It'd be an incredible privilege to win a James Beard Award.
4. What turns you off?Anyone that eats with their mouth open. Sounds funny but I really can't stand it.
5. What is your favorite curse word?I quite like the word 'donkey.' It's pretty insulting to call somebody a donkey. I'd hate to be called a donkey but it actually has quite a funny ring to it. It's a word that was thrown around a lot in kitchens that I've worked in and it has stuck with me.
6. What one item must you have in your kitchen?A sharp knife is the most important tool you can have as a chef. I've been doing a bunch of work and research around different knives. I've been to Seki, a little town in Japan, which is well known for its production of quality knives. I'm actually in the midst of producing my own range of beautiful knives. Watch this space…
7. What one item would you ban from your kitchen?Chemicals. These days there are a lot of chemicals used in professional kitchens but I much prefer to cook and eat naturally.
8. What profession other than your own would you like to attempt?I have a bit of a green thumb so I'd love to be a gardener. I've spent a lot of time in the veggie garden and learned more and more about it. And it sounds pretty simple, but when you really get into it, to not only grow vegetables, but to grow delicious vegetables and protect them from the pests and allow them to ripen on the tree or bush or vine before you pick them, takes quite a bit of work and talent.
9. What profession would you not like to do?I don't think I'd like to work in an office full time. Anything that is too repetitive would drive me insane. I like a lot of variety in my life.
10. You are faced with the choice of selecting your last meal: what's in it?My granny used to cook an incredible roast lamb with crispy potatoes and green peas. It's really simple but I love that sort of beautiful home cooking.
11. What is your secret superhero power?I'm basically a detective. I'm not sure whether this is a good or bad 'superpower', but I'm just able to read between the lines and figure stuff out. It annoys my wife, Linds, so much because it's nearly impossible to pull a surprise or prank on me.
Related
Before You Go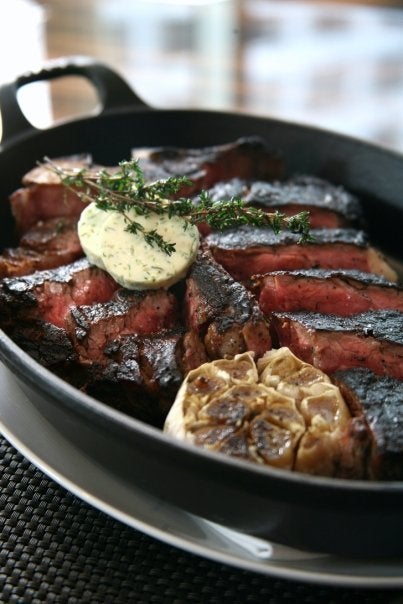 Best Steak In LA
Popular in the Community