An educated public is in a better position to ask questions about which security products their companies use and how well these protect the integrity of their data. Many users increasingly demand network security that gives them more flexibility using social media and other high traffic sites.
For students of information security, Palo Alto Networks is particularly interesting because of its flexibility, fullstack visibility, unique stateful inspection firewall, intrusion prevention system, endpoint and cloud protection as well as its education department. Roger Connolly, director of education at Palo Alto Networks answered some questions for us.

Palo Alto Networks has an impressive education department, what does the education department do and what kinds of educational backgrounds does one need to have to be part of this team?

Roger Connolly:
The Palo Alto Networks Education Services team provides technical product training, certifications, and accreditations to customers, partners, and employees worldwide. We do this through 50 training partners and our own direct delivery team. We deliver our training through traditional classroom instruction, live virtual classes, and e-learning, and our courses are typically 50% lecture and 50% hands-on labs. The background we look for in instructors wanting to join the team is a solid foundation in networking with a working knowledge of network security technologies.

What are the most important things undergraduates can study to prepare for a career in cybersecurity?

RC: Study networking and network security courses, supplemented by the cybersecurity courses currently offered at most colleges and universities, such as ethical hacking. Many colleges and universities are now offering a variety of cybersecurity courses, but the curricula continue to evolve and are far from standard as yet.

Endpoint security and the Cloud are both trending technologies, and either focus would be valuable on a resume, but that assumes first having the requisite networking and security foundational knowledge. In the case of Palo Alto Networks, our technology is cutting edge and new, so we expect even experienced people to have to train on our technology--regardless of whether your experience or academic security focus is perimeter, data center, endpoint, or cloud.

How can cybersecurity attract more women coders to this field?

RC: The market place is clamoring for qualified cybersecurity specialists, and the demand currently outstrips the supply. Any woman interested in working in a cutting-edge technological field should be considering a career in cybersecurity--a growing field of vital importance where an individual can make a difference.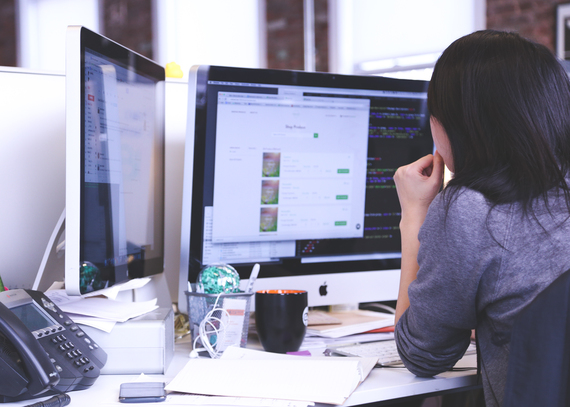 Calling all HuffPost superfans!
Sign up for membership to become a founding member and help shape HuffPost's next chapter